Description
The Art of Living through the perspectives of Buddhist, Nahualtl (Mexica), Dakota (North America), and Contemporary (France) Philosophies

The masters in the art of living make little distinction between their work and their play, their labor and their leisure, their minds and their bodies, their information, their recreation, their love and their religion. They hardly know which is which, they simply pursue their vision of excellence at whatever they do, leaving others to decide whether they are working or playing. James Albert Michener
Everything that you experience contributes to your knowledge and understanding of life. Becoming aware of the dynamics that define your idea of happiness and, living by them, is your art of living. Join us for an interesting discussion about the philosophy of the Art of Living from the perspective of Buddhist, Native American, Mexica, and Contemporary teachings.
Our panel of speakers:
Venerable Khenpo Tsultrim Tenzin Rinpoche, Wanbli Watakpe, Ehekatl Cipactli, and Julie Gautier.
About Venerable Khenpo Tsultrim Tenzin Rinpoche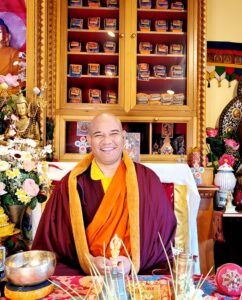 Khenpo Tsultrim Tenzin took his monk's vows at the age of 14. He studied the Thirteen Major Texts with Khenchen Nawang Gyalpo Rinpoché and other khenpos. He also received the entire Lamdré-cycle of empowerments of the Ngor-Sakya lineage from Khensur Khenchen Rinpoché. Additionally, he received many Nyingma empowerments and teachings from Lama Togden Rinpoché and Dilgo Khyentse Rinpoché. Later, Khenpo Rinpoché joined the Drikung Kagyu Institute at Jangchub Ling in Dehra Dun where met His Holiness Drikung Kyabgön Chetsang Rinpoché. The spontaneous devotion that Khenpo felt for His Holiness, lead his Holiness to allow him to join the monastery and continue his education there.
Having already completed the first four years of his studies at other monasteries, Khenpo Rinpoché quickly completed his education at Jangchub Ling. After three years of teaching lower classes in the monastic college, he was enthroned by His Holiness Drikung Kyabgön Chetsang Rinpoché as a "Khenpo" in 1998. He spent three more years teaching Buddhist philosophy at the Institute. In between his busy schedule first as a student and later as an instructor, Khenpo Rinpoché completed the Ngondro, Chakrasamvara, and other practices while in retreat. In April 2001, Khenpo Rinpoché arrived at the TMC to assist Khenchen Rinpoché and also to improve his mastery of the English language so that he can be of more benefit to the spread of Dharma. He began teaching at TMC in August of that year and was subsequently appointed as co-spiritual director of TMC by Khenchen Rinpoché. Khenpo Rinpoché is known and loved for his engaging teaching style as well as his complete lack of pretensions.
Recently, V. Khenpo was invited by President Biden to the White House to lead the Vesak celebration. Shortly before, he was in Malaysia and Nepal leading teachings and practices based on the Vajrayana Buddhist teachings.
About Wanbli Watakpe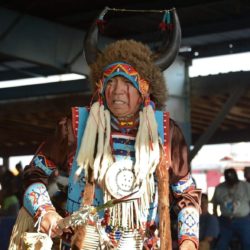 My intention is to share my life journey and experiences. My understanding of Wicohan-Traditions, Culture, Philosophy of our Ancestors of Ehanni-Long ago. Many things have changed since I was a young man and I was fortunate to meet many who shared with me.
When we do a Ceremony and leave an important part out, that is change. When we do things "Unzak'sak-Half Way", that is change.
When we make up explanations without actual knowledge, we change Ehanni Wicohan.
I always try to give credit when it is due and I have no issue with sharing because our Wicohan should not be a secret or mystery of why we do things.
Sharing is a way our Ancestors assure Wicohan lives into future generations. I am 65 years old what I share is from my life's Journey-Zuya. I see our ways changing since I was a teenager and started my Spiritual Journey in the 1970s.
Out of respect if you're going to share please give credit no matter who you share from. You're welcome to share my story. Thank you.
About Ehekatl Cipactli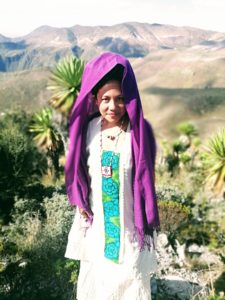 I am a descendant of the ancestral Mechika lineage, practitioner, and diffuser of the Toltequidad-  "the art of good living".
I am an initiate of the practice that corresponds to my ancestral virtues, which marks our ancestral tonalamatl calendar. After many years of learning the sacred ways of working with the element of fire, I was appointed the recognition and the degree of a Fire Woman; Also known as Bearer of the Fire Element. Through my continued service in an impeccable and honorable way, I have earned the degree of an Ancestral Medicine Woman.
I am also The Co-founder of the Mechika Nahualcoyotl Tollocan ancestral tradition group and of the Teocalli healing house, whose vision is to rescue, give significance to, and share the ancestral knowledge that still persists in order to form conscious faces and hearts.
And in this long journey of experience and transformation, I have focused my will and strength on the unification of the sacred feminine, to the respect and love of our mother earth.
About Julie Gautier
Information coming soon. Thank you for your patience.
Practical Information
Date: July 2, 2022
Conference Time: Starting at 5.30 p.m. – 8:00pm
Dinner Time: 8 p.m. – 10pm
Conference Price: Members 20 € – Non-Members 25€
Dinner Price: Members €20 – Non-Members €25

Where: Mont Garin Farm
210 Rue de Verlinghem,
59130 Lambersart
The dinner is a buffet-style Tibetan meal not to be missed!
Akhamani thanks the speakers that arrange their busy schedules to come and join us from the United States and Mexico. We also congratulate V. Khenpo for his recent invitation from President Biden to the White House.