Akhamani is a nonprofit association governed by the law of 1901 in France.
The Association
The intentions of the association are:
1st, to help ancestral people in remote areas and, more or less, isolated communities of the world, while respecting their different world views, their traditional wisdom and their way of life. The intention is to provide them with resources such as food, clothing, technical competencies, essential medicine, medical equipment, and to support communities that mainly house vulnerable populations such as the elderly, women and children.
2nd, to provide a structure and a platform for the leaders and spiritual practitioners of the ancestral communities mentioned above to share their stories and techniques, with the aim of collectively developing a more conscious, sustainable, and free world.
3rd, to help participants in our activities become familiar with the ancestral philosophies of the world. In doing so, we intend to promote the traditional knowledge of these ancestral people as an important contribution to personal development and human well-being. The goal is to introduce various practices that motivate, guide, and support self-development, well-being, mindfulness, and energy techniques.
The association aims to combine these three objectives in a holistic approach.
Join us!
To be part of the association, you must adhere to its statutes, pay the membership fee when applicable, and be referred by an existing member. As a member, you will have special rights within the association like priority access to the activities of the association.
The association prohibits and abstains from all discrimination, ensures that this principle is respected, and guarantees freedom of conscience for each of its members.
The Founder
Crizalia Le Blan "Ome-Ocelotl"
I have traveled different sacred locations in the world, working with, assisting, and learning from various ancestral practices like the Buddhists of Tibet, Nepal, India, and Europe; Hinduists of India; Native Americans of North America, Toltec, Wixaritari/Huichol and Otomi of Mexico, Q'ero of Peru, African tribes, Shamans of Mongolia, the Mamo of Columbia, the Maori of New Zealand, and European ancestral practitioners.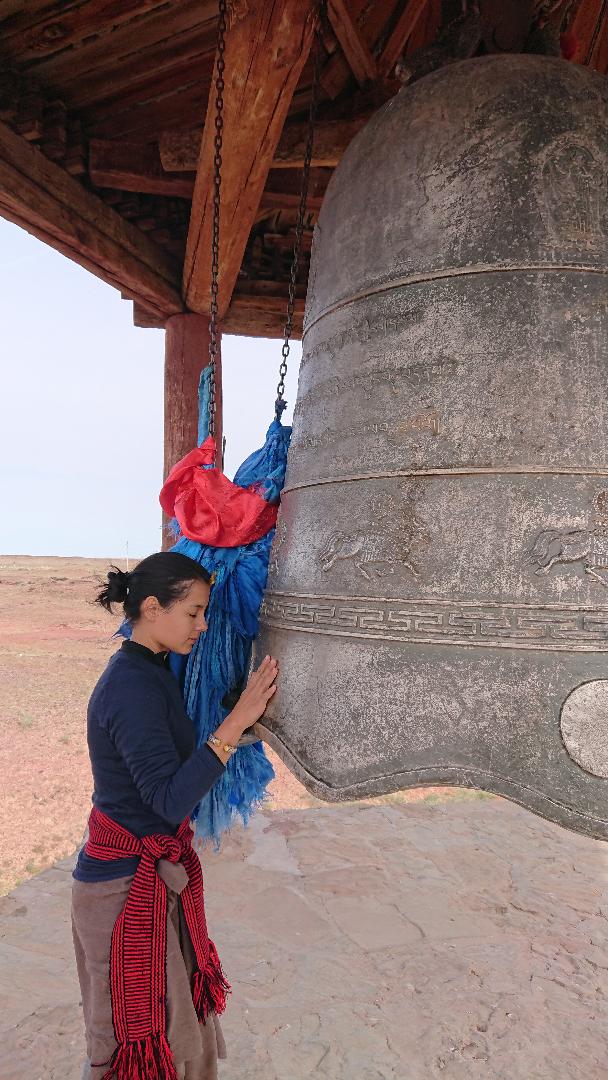 Though I have learned from different lineages of ancestral wisdom, I have no specific denomination. I simply attempt to consider and integrate the world wisdom as taught by the ancestral elders, and as experienced and learned through the enriched lessons of my life.
Creating Akhamani is my continuing attempt to introduce ancestral wisdom as a mindful tool for modern societies. My hope is to help promote conscious presence. It is also my ongoing effort to bring assistance to the communities of the world that are most vulnerable and in need of basic help and education.
Frédéric Fievez
I met Crizalia a few years ago, in an association where we were both active members. Since then, Crizalia and her family have become more than friends. Our exchanges are always moments of joy.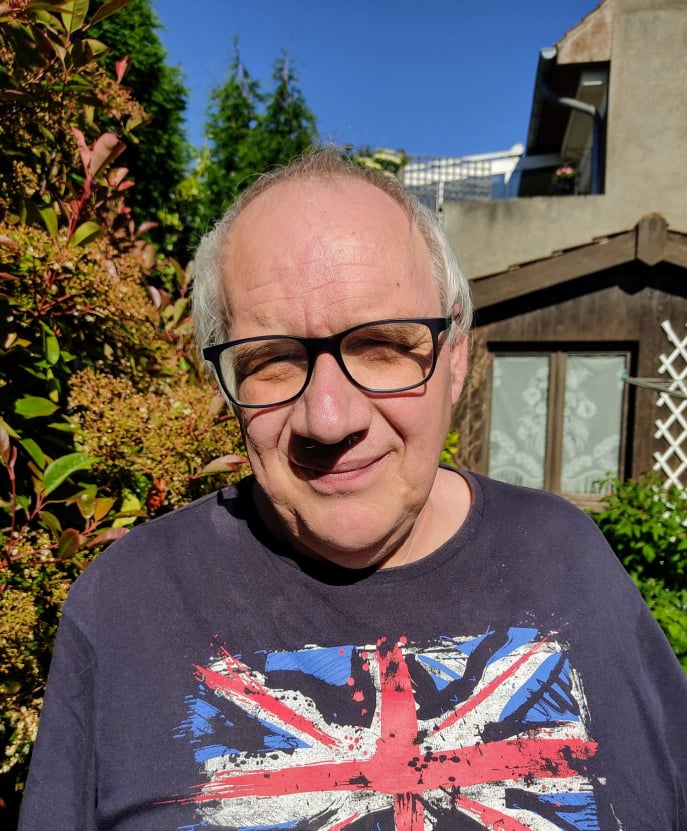 In October 2020, I contracted a severe form of covid 19 that lead me to endure three very complicated weeks in intensive care. I was placed in a coma and, on several occasions, had "near-death" experiences. This terrible ordeal left me with many physical and psychological scars; However, it also made me realize that it was time to change my way of life.
I have always loved the associative environment. At 18, I was the president of the youth center in my village. From 2008 to 2018, I volunteered at the "Restos Du Cœur" as a marauder. Finally, from 2016 to 2020, I was a member of the Office & then President of the "Franco-American" association in the city of Lambersart, France.
Thanks to my professional experiences in the Financial Department, first in a very large American industrial group, then in a European IT services company, and currently in a large French brand that sells cultural products, I decided to graciously provide my full assistance to AKHAMANI. My goal is to help structure and manage the administrative and financial departments in order to allow Crizalia to devote herself solely to the life of the association.
Finally, the ability to pass on my experience is also an important aspect of my life. Therefore, for several years, I have been teaching, a few hours a week, the modules of accounting, taxation, and business creation at the University of Lille, France.
Sabine Fievez
I am retired since May of 202. Before that, I worked as a researcher in a large social protection group. I started at the branch in Lille, then moved, for 21 years, to the head office located in Yvelines (Paris region), and finally returned to the office in Lille for my last years of employment with the same company.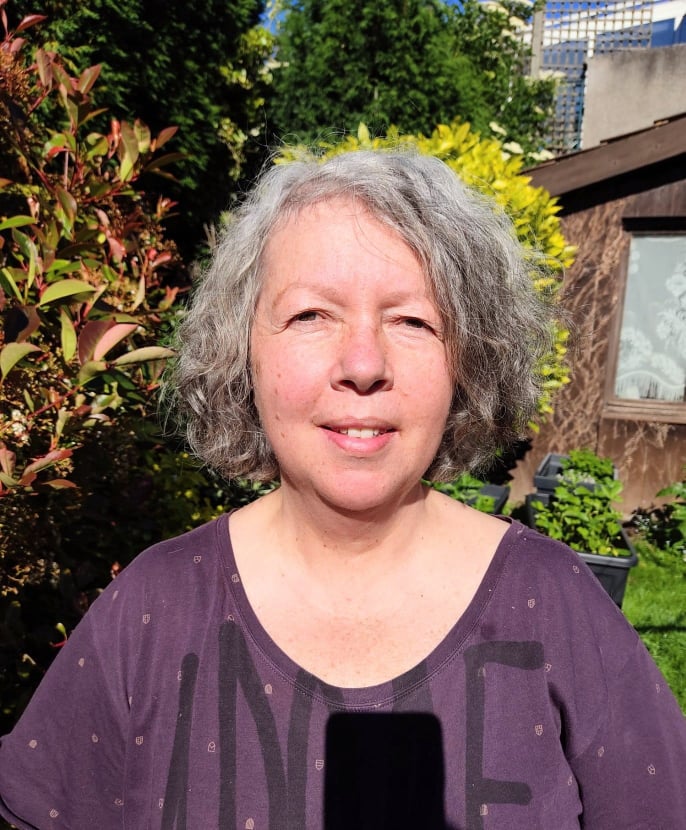 As a retiree, the question arose about finding an occupation (s) during my retirement. As a mother of two and grandmother of 3 young children, I looked to reconcile the several choices that I am offered:
Resume what was a passion as an adolescent, namely playing the violin, which I played for 11 years at the Conservatory in Lille, France; Work with animals, since this is one of my passions. During my youth, I was a volunteer at the SPA in Lille, France. Thereafter, for several years now, I have been a volunteer in an association for the protection of equines; & Take care of my grandchildren.
When my friend Crizalia told me about her association, it was obvious to me that I had to help. I was able to reconcile helping her while maintaining my other choices, which was easier than expected. Crizalia's passion & commitment very quickly convinced me to join Akhamani; Plus, I share a lot of common points with her.

As such, I decided to get involved in the implementation of events to promote the association, especially in the Lille, France region, where the association's head office is located.
The Honorary Members
The status of Honorary Member is awarded to the persons that have contributed significantly to the Association. We are grateful for their support in keeping the association alive!
Gérard Stefanicki
Akhamani is deeply grateful to Gérard Stefanicki for his unconditional support to our activities and our humanitarian causes.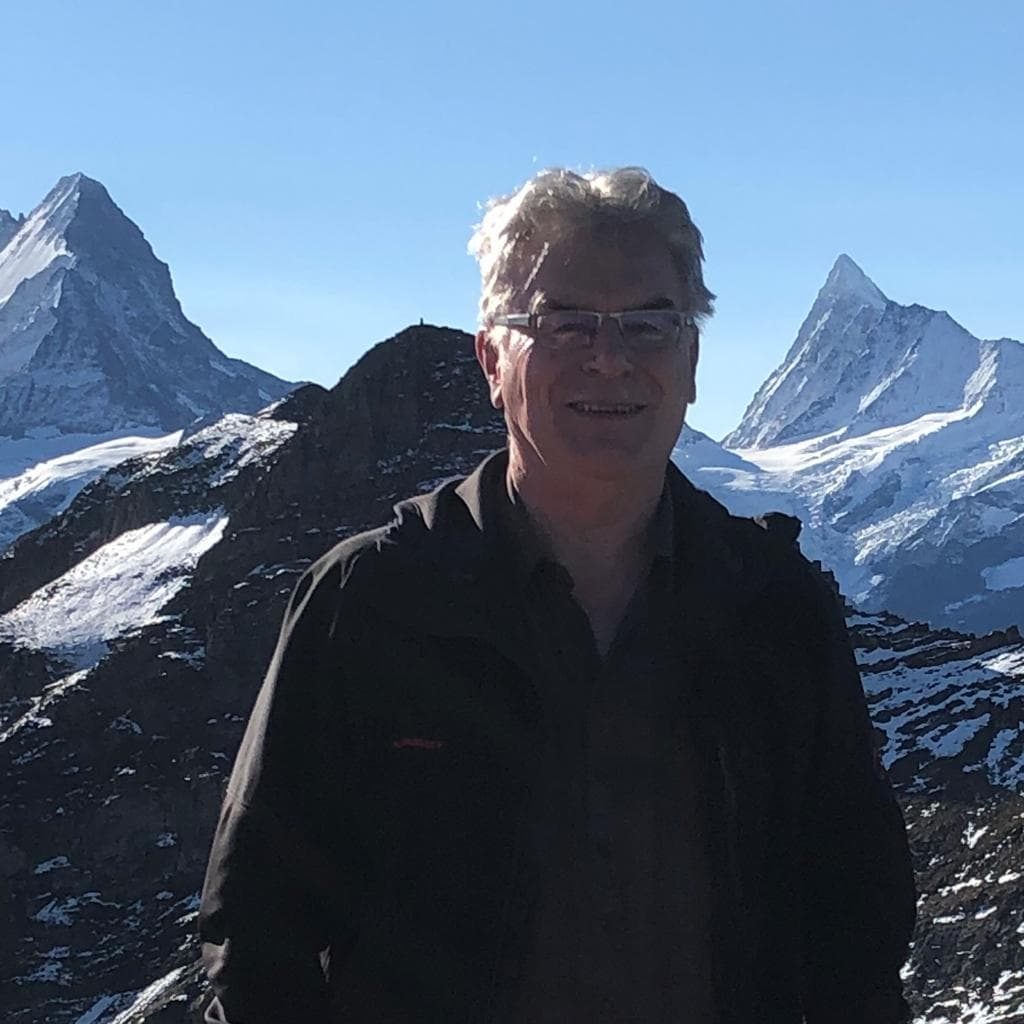 I was born and grew up in Switzerland, however, my roots are in Poland, France, and Switzerland. I am a physicist and worked for many years in environmental research.

Now that I am retired, I can continue to experience traveling and the mountains.
Astrid, my wife, brought me very gently to spirituality. When she passed away, in my complete desperation, shock, and sorrow I met Crizalia and she helped me and still helps me to come back to life.
I have come to realize that, for me, there is nothing more important than tolerance, compassion, and love.
Now that you know about us, discover our Ambassadors. To read about what we do with your help visit our Donations page.