Voici une galerie de photos des différentes actions que nous avons menées ainsi que de toutes les activités que nous avons organisées ou facilitées. Vous pouvez également y consulter les témoignages des personnes que nous avons rencontrées et aidées.
Nos Actions
We are infinitely grateful to the many teams around the world who have committed to helping Akhamani deliver food, essential medical supplies and equipment, education, school materials & supplies, housing, and relief to the many communities that are in need of assistance. We are deeply grateful to all of you for your support & trust in our cause.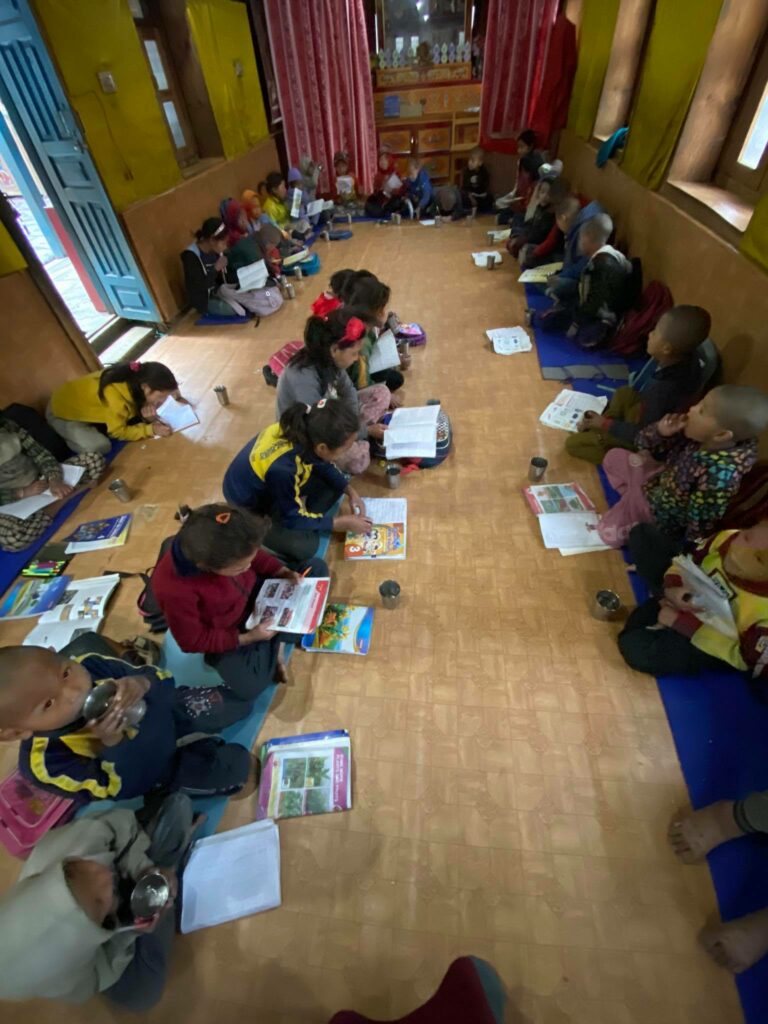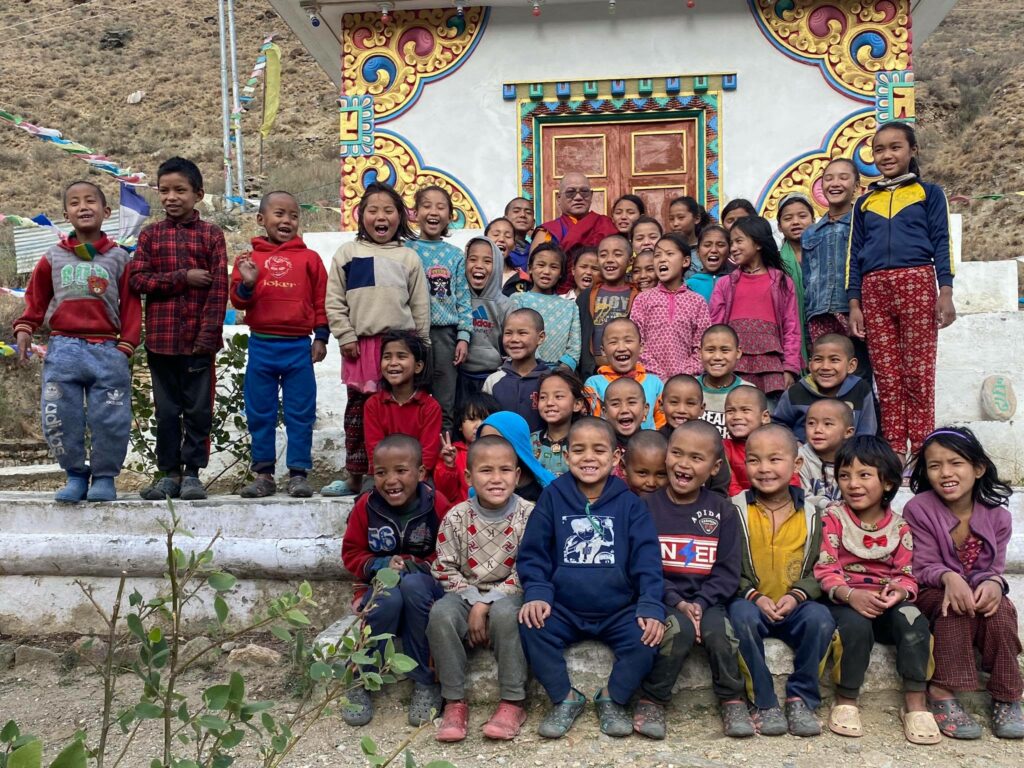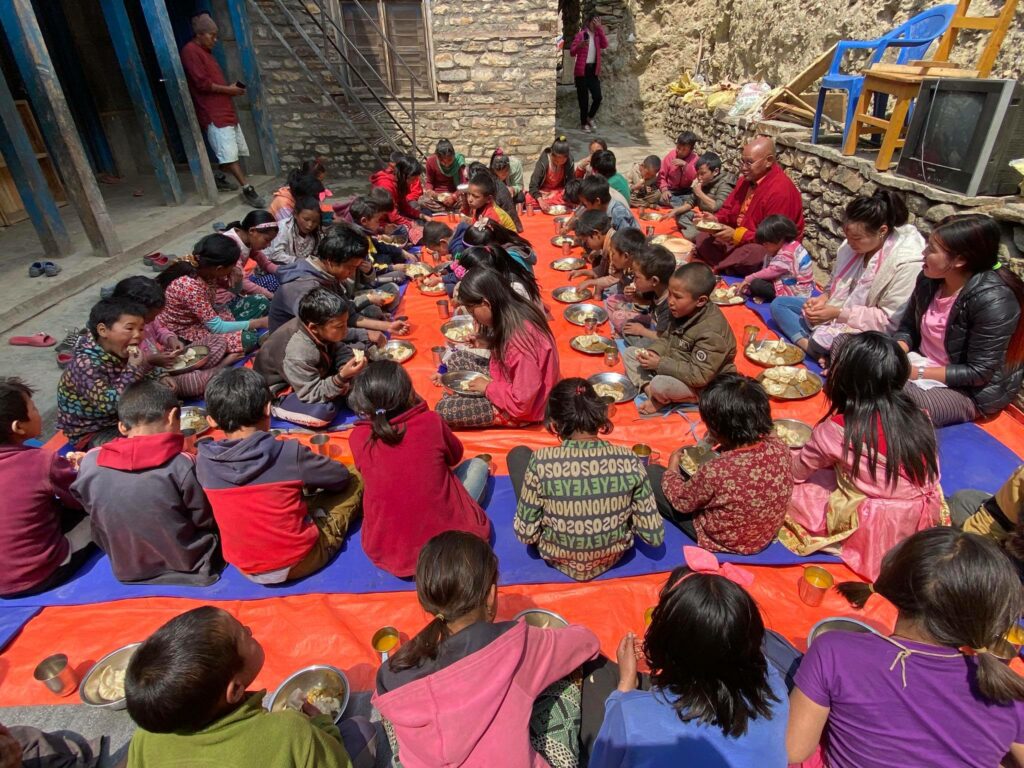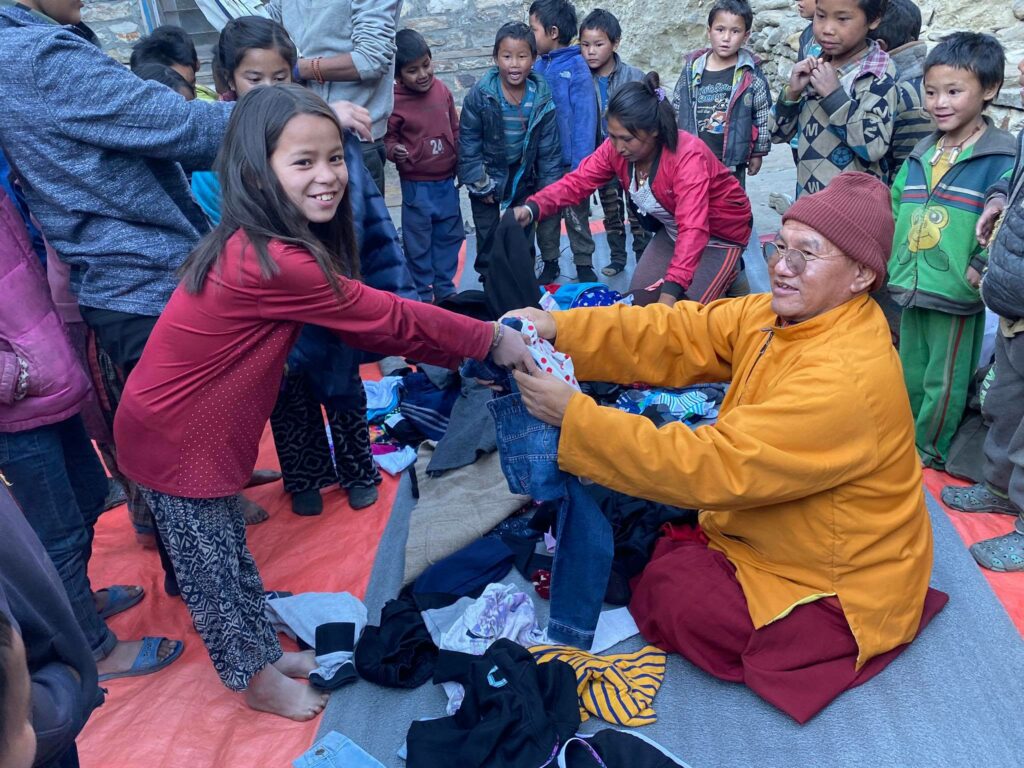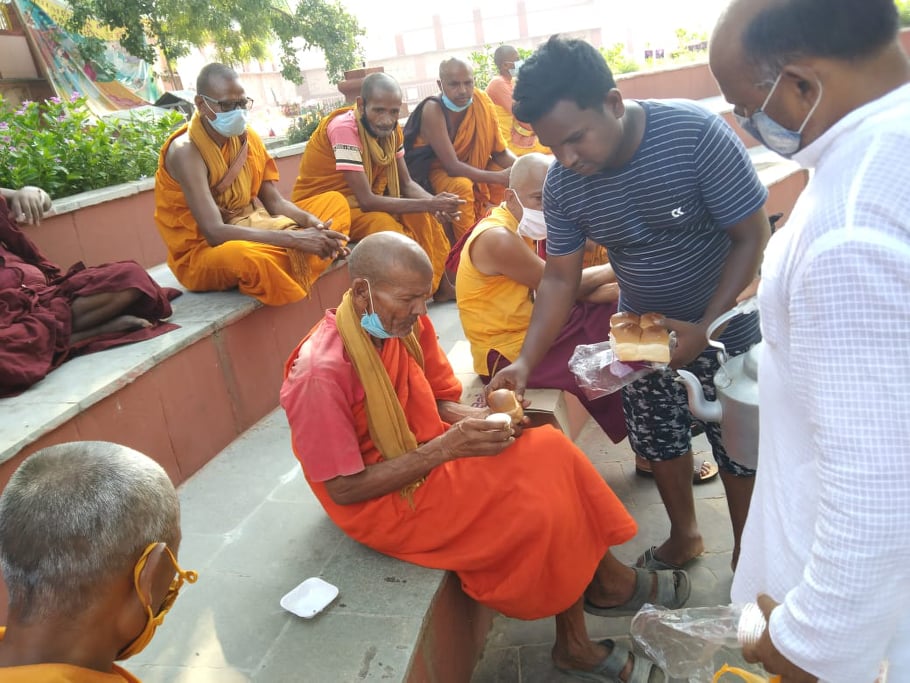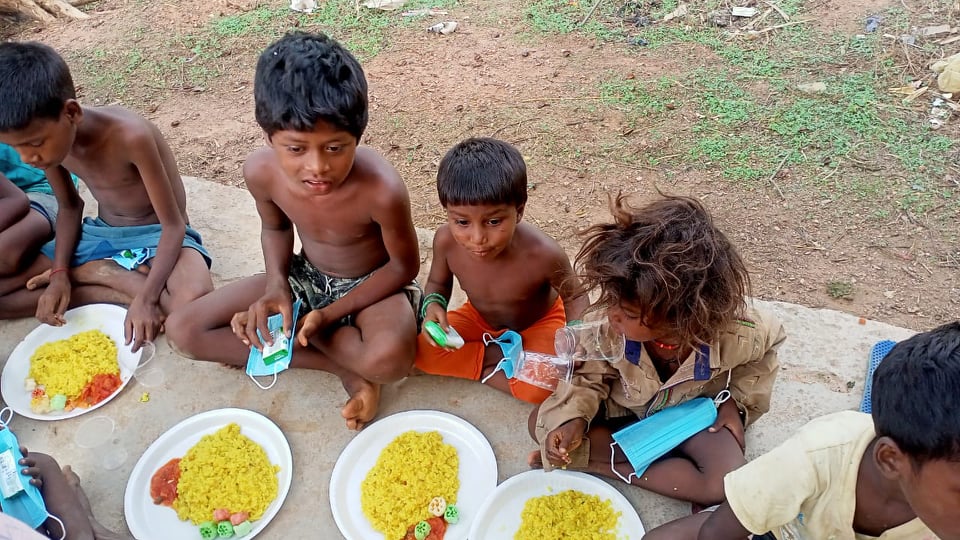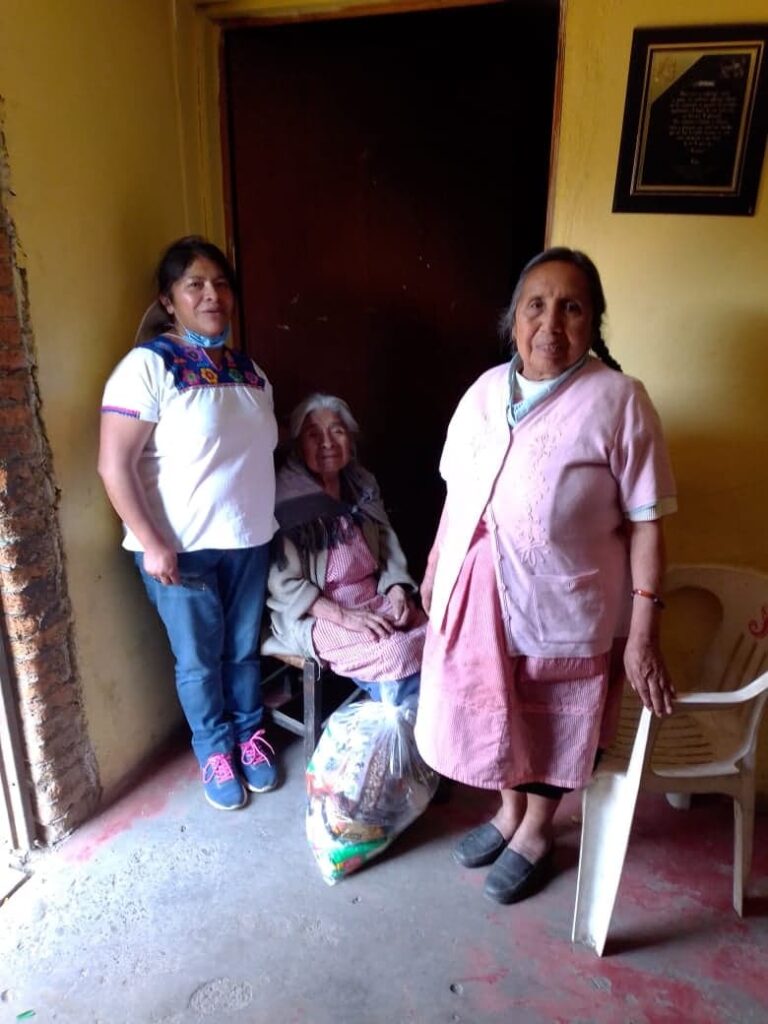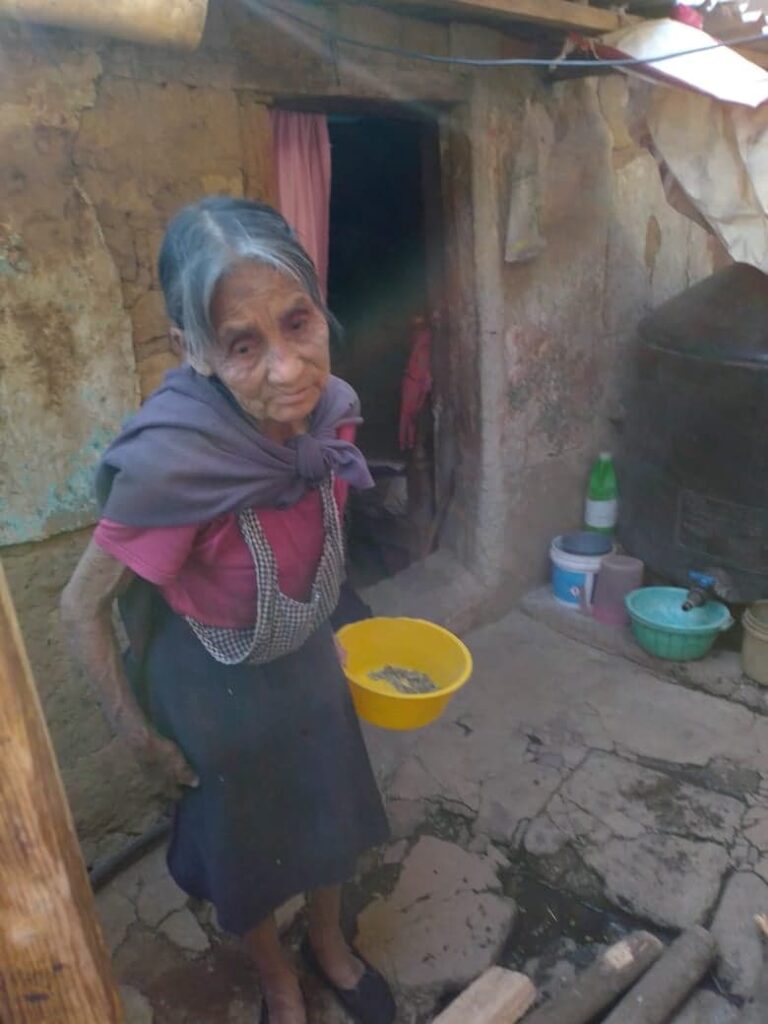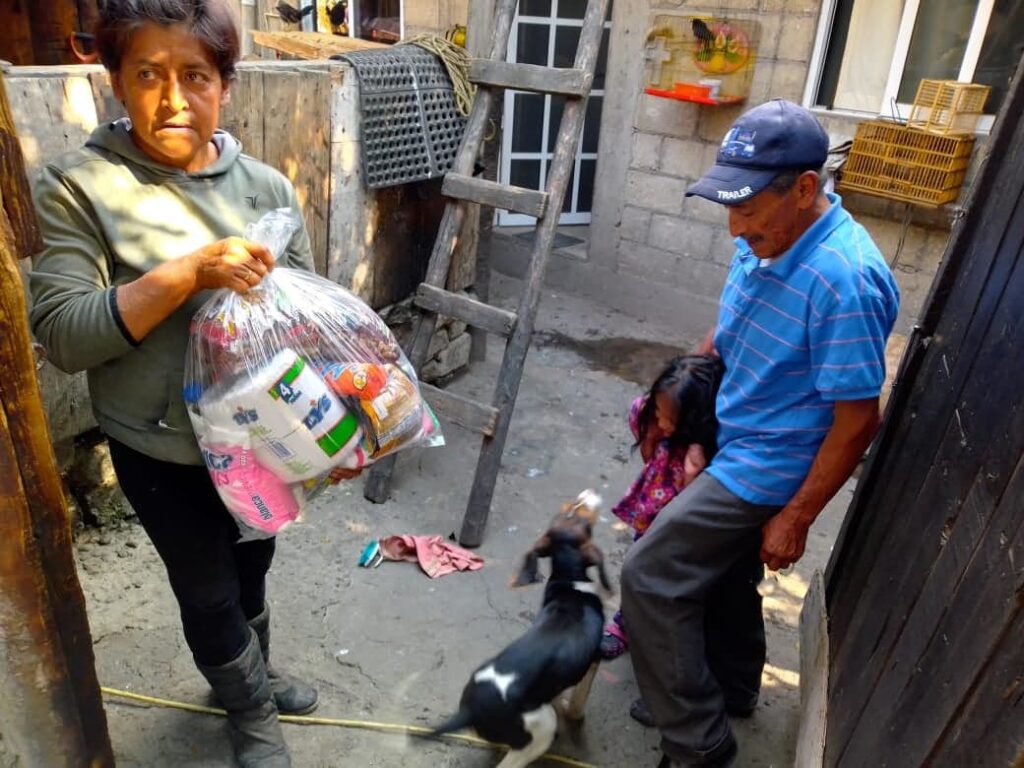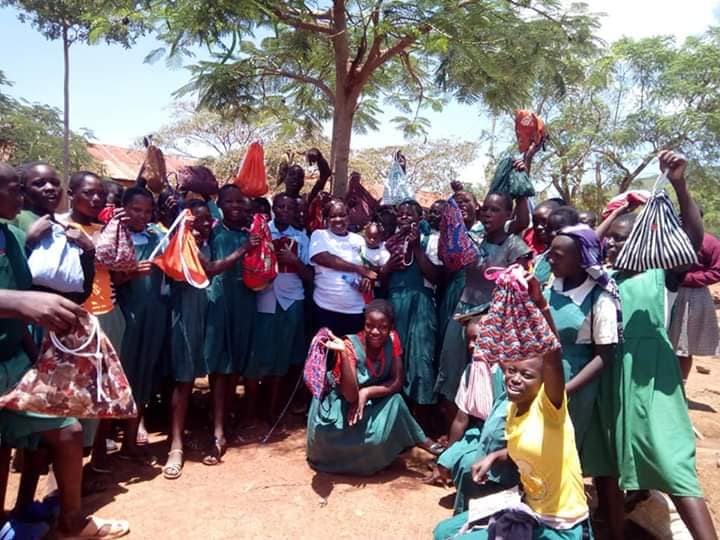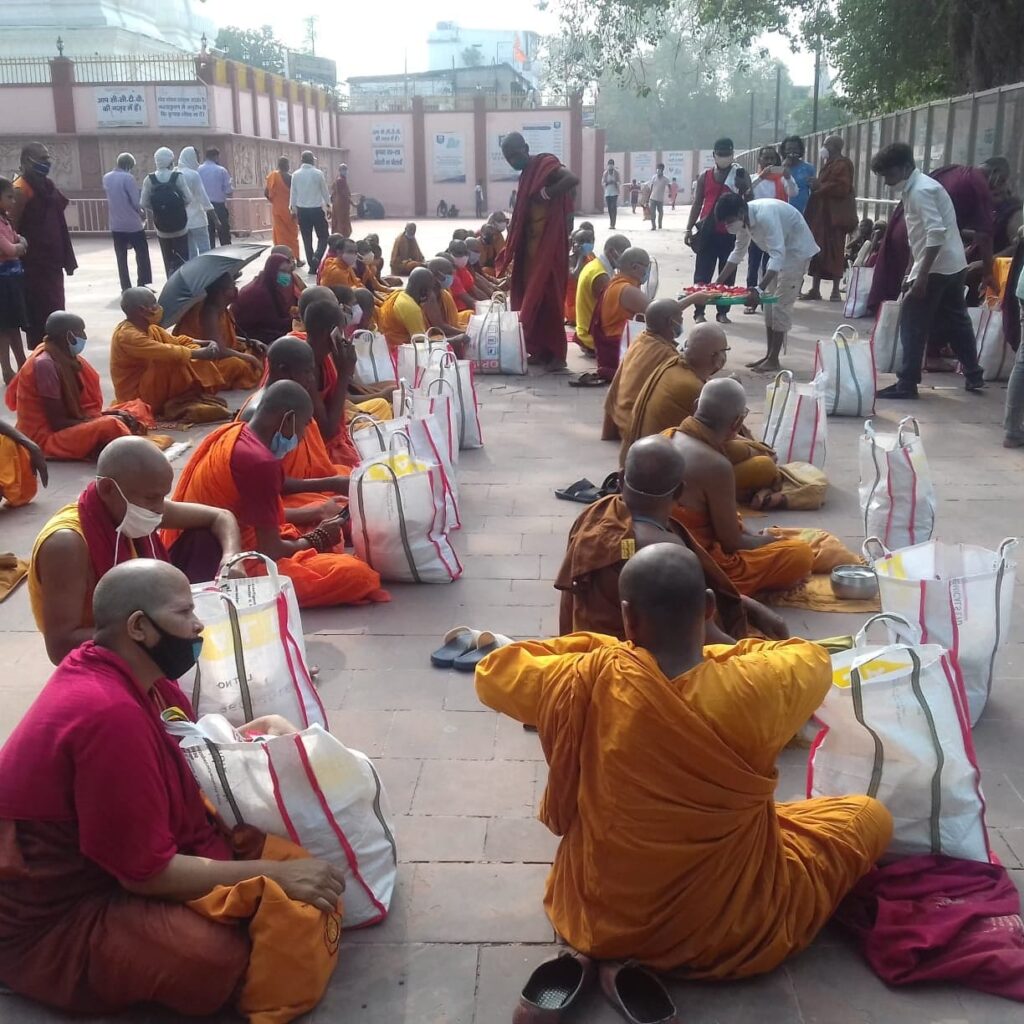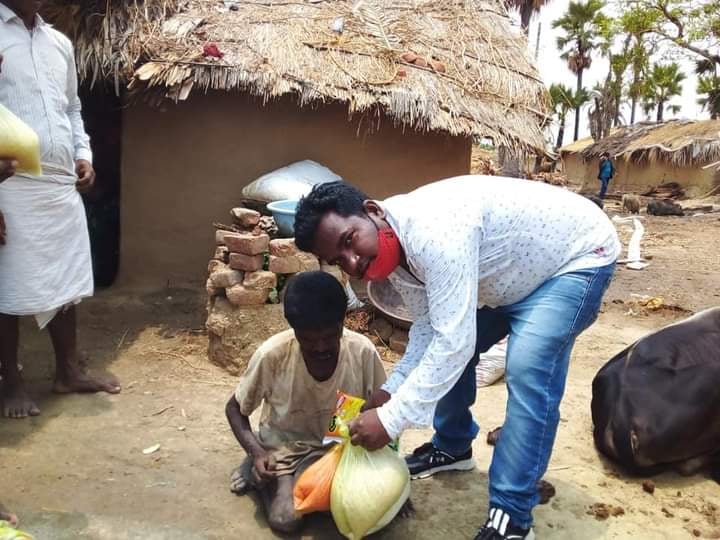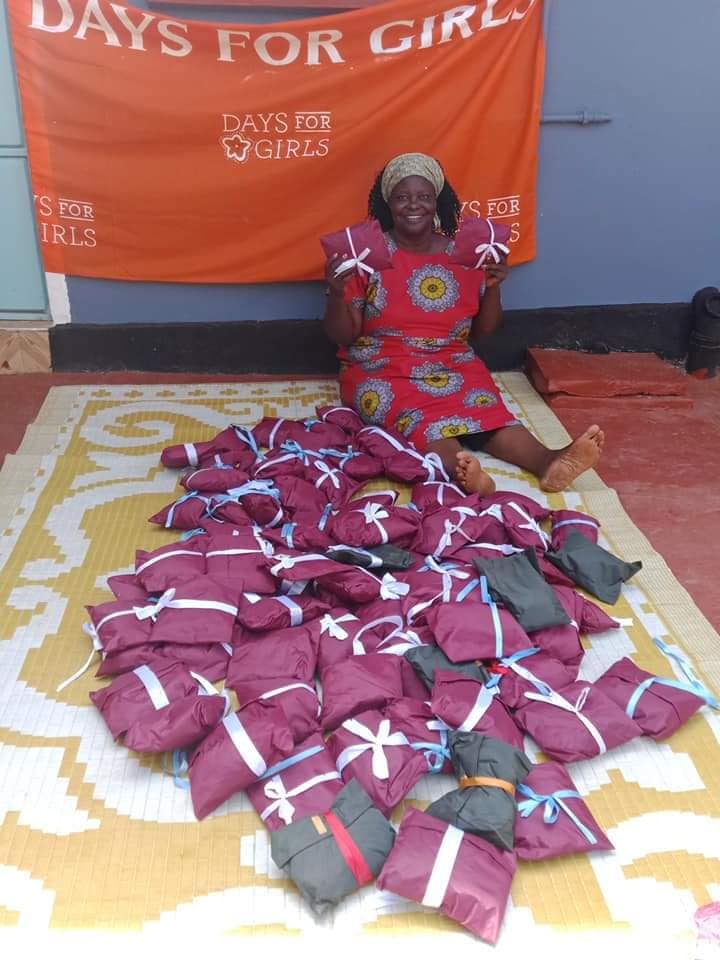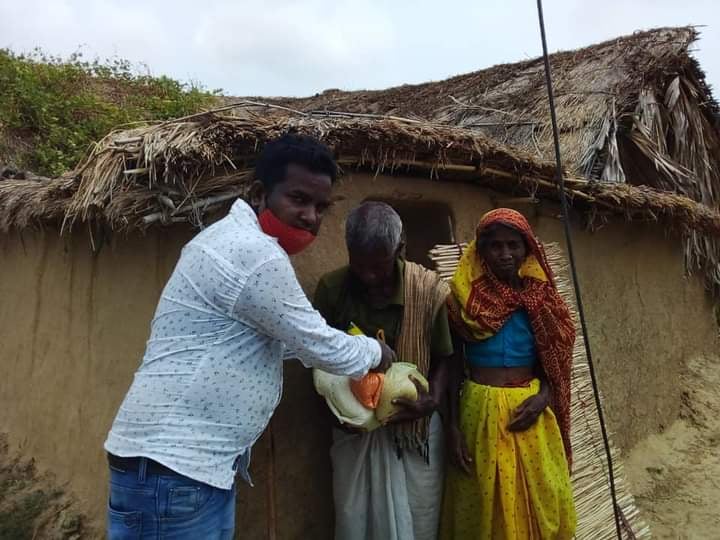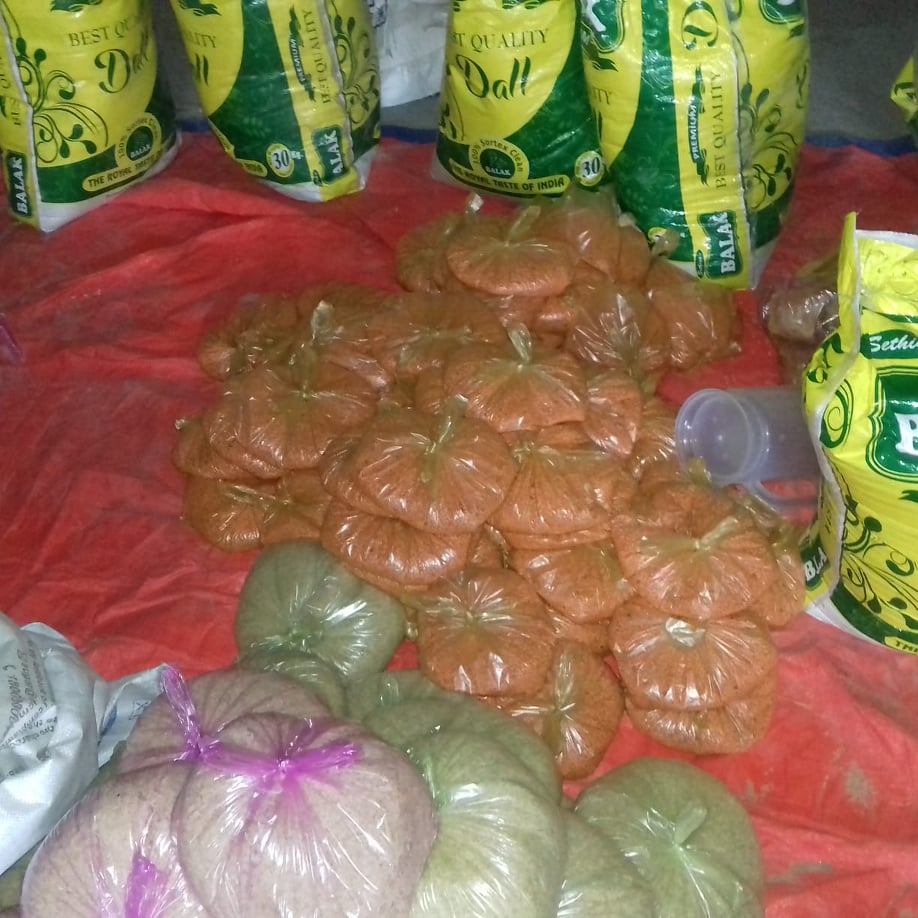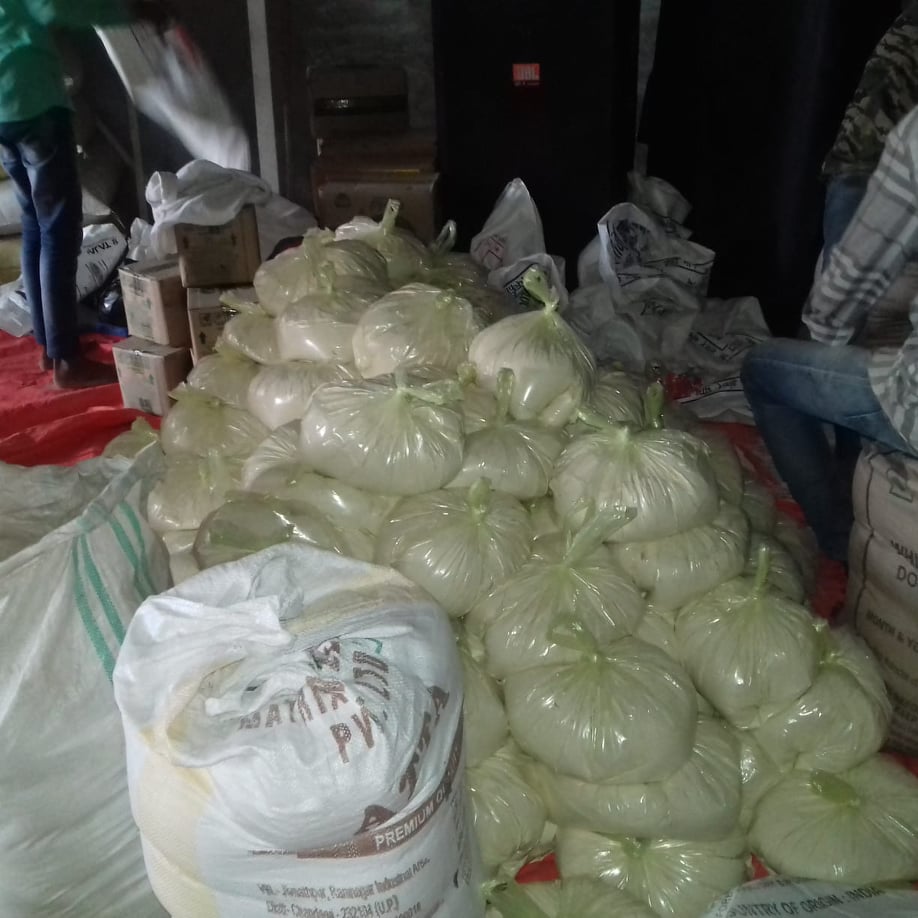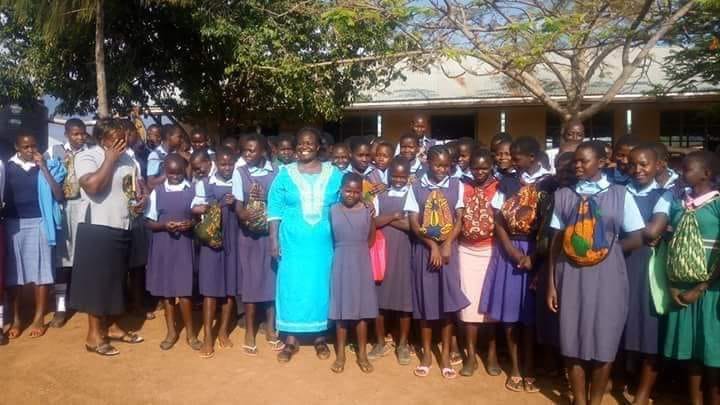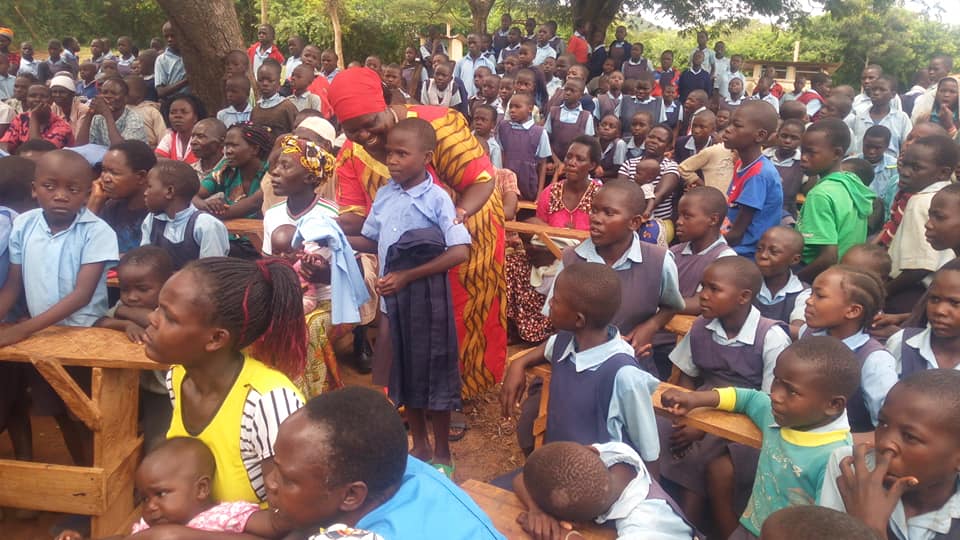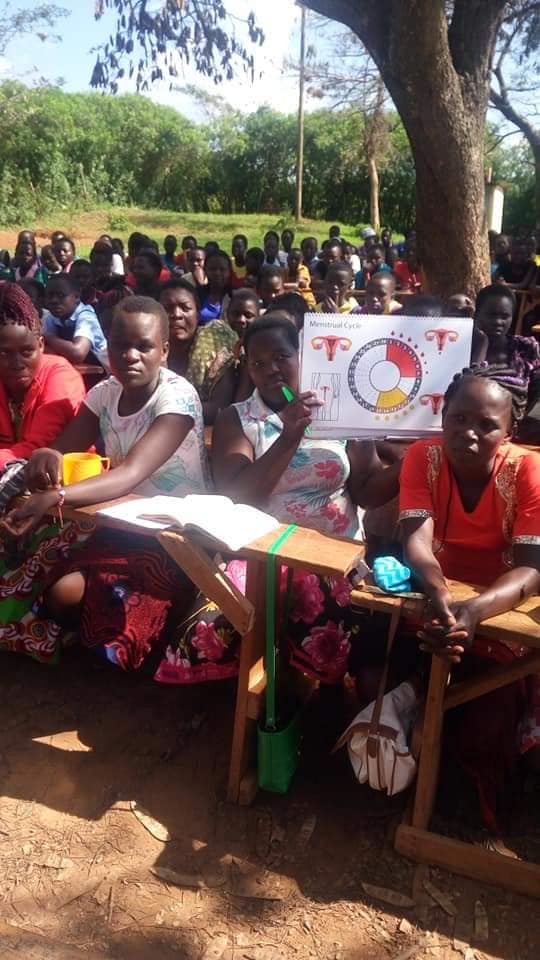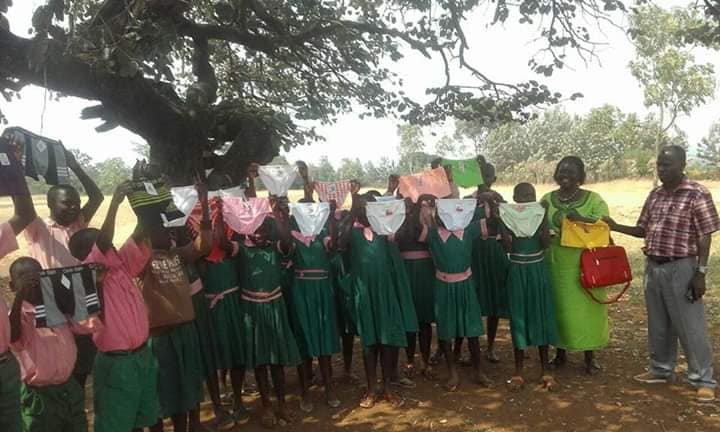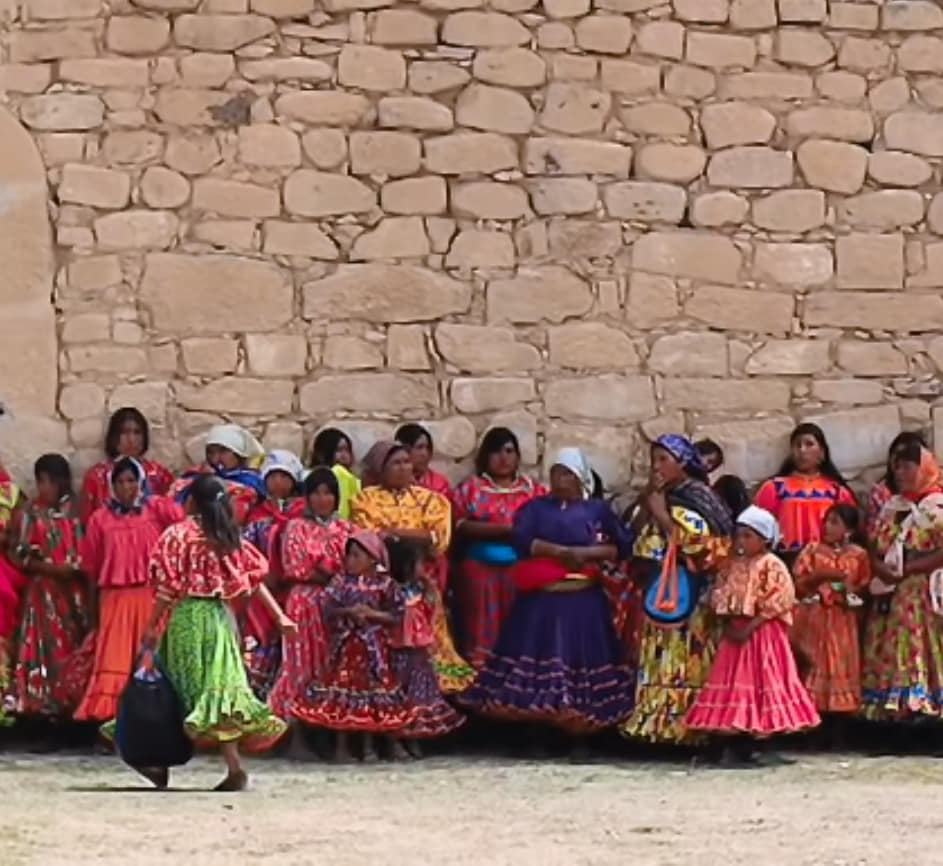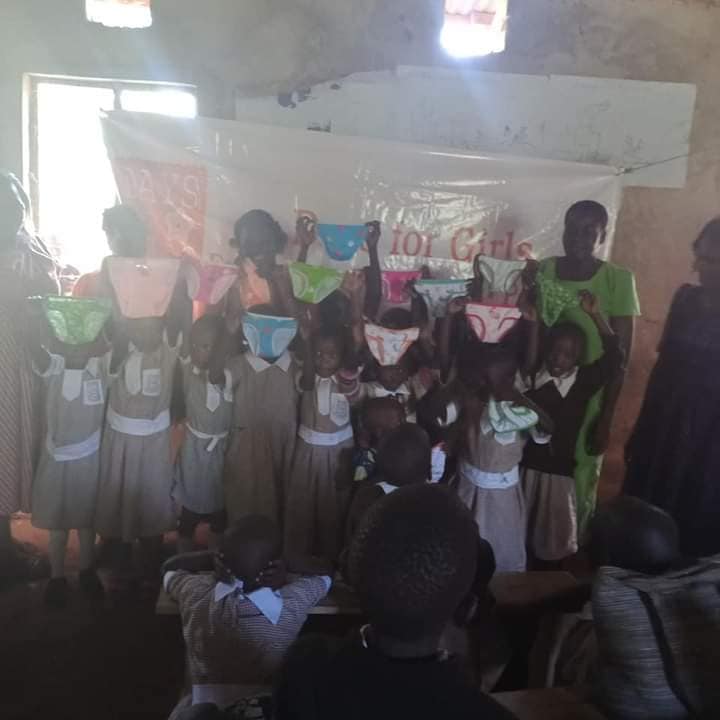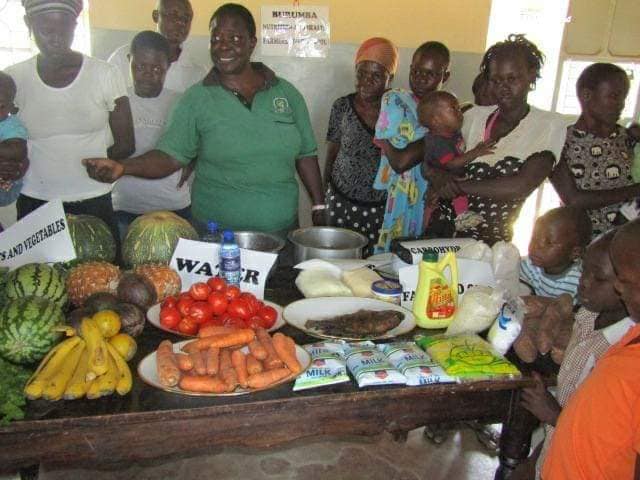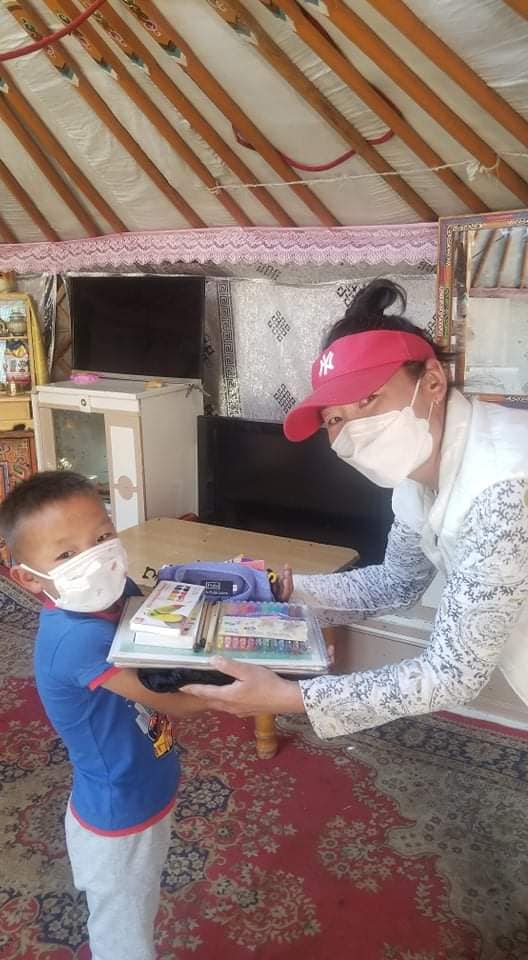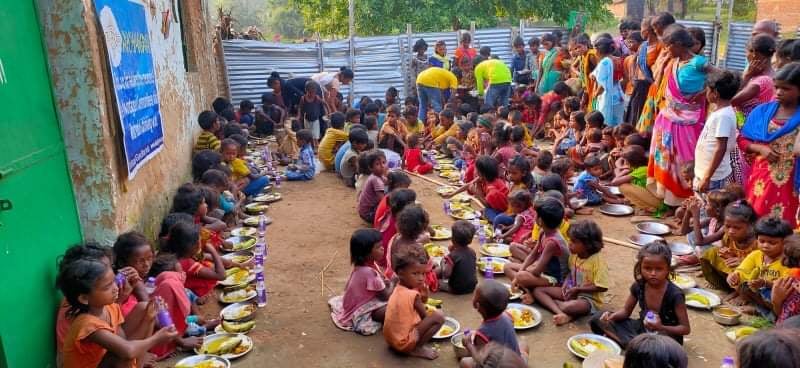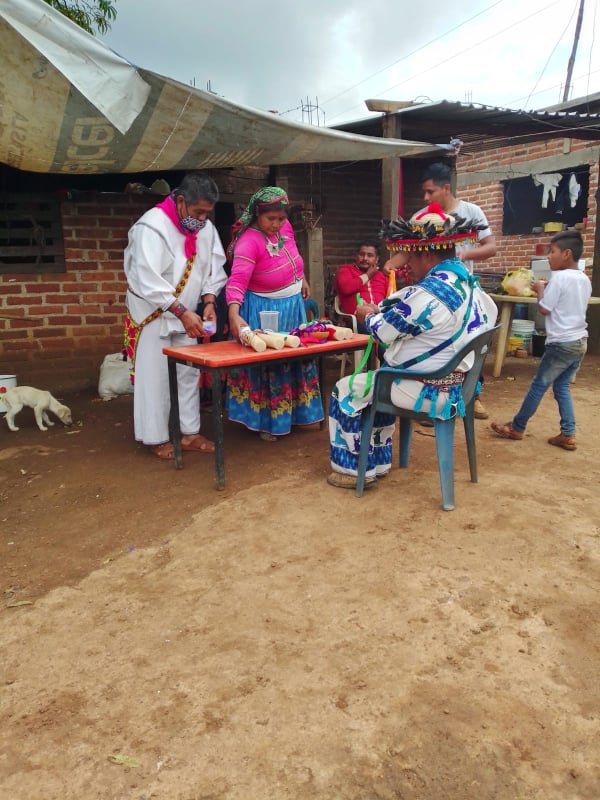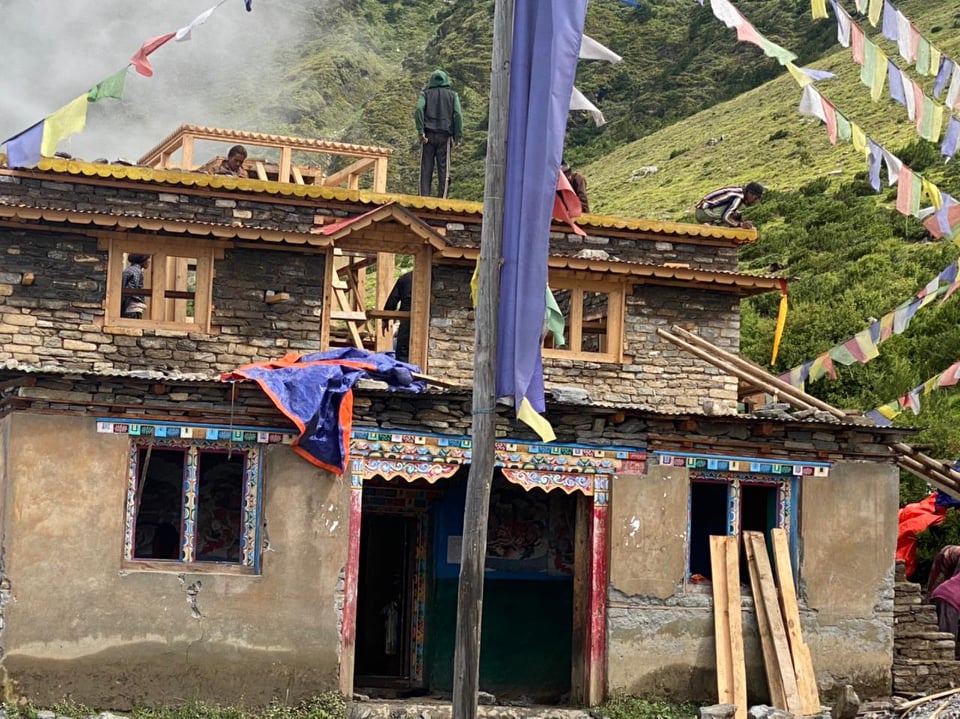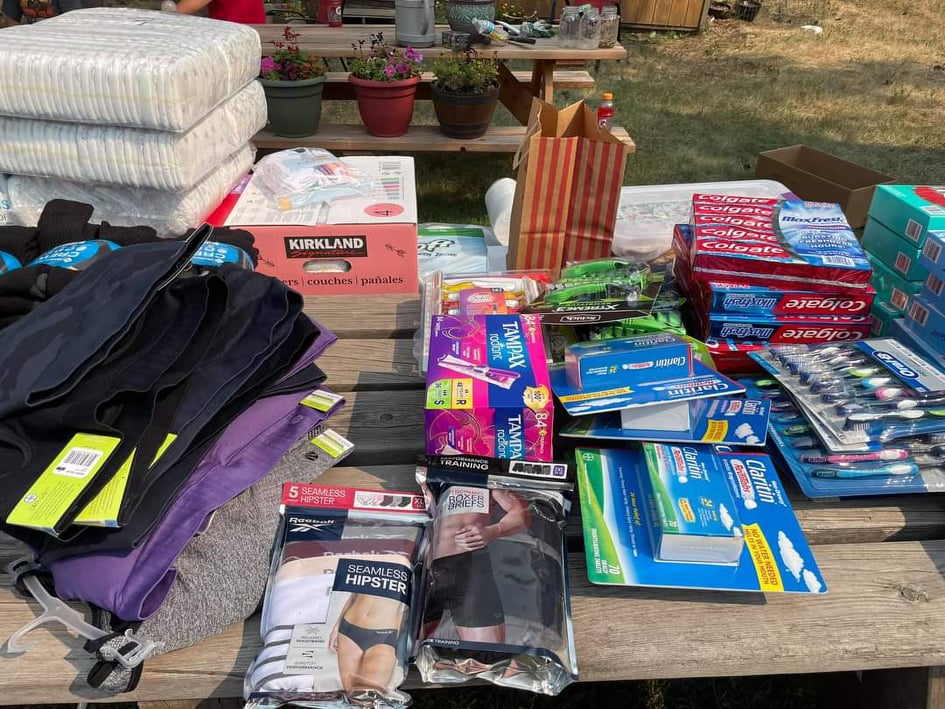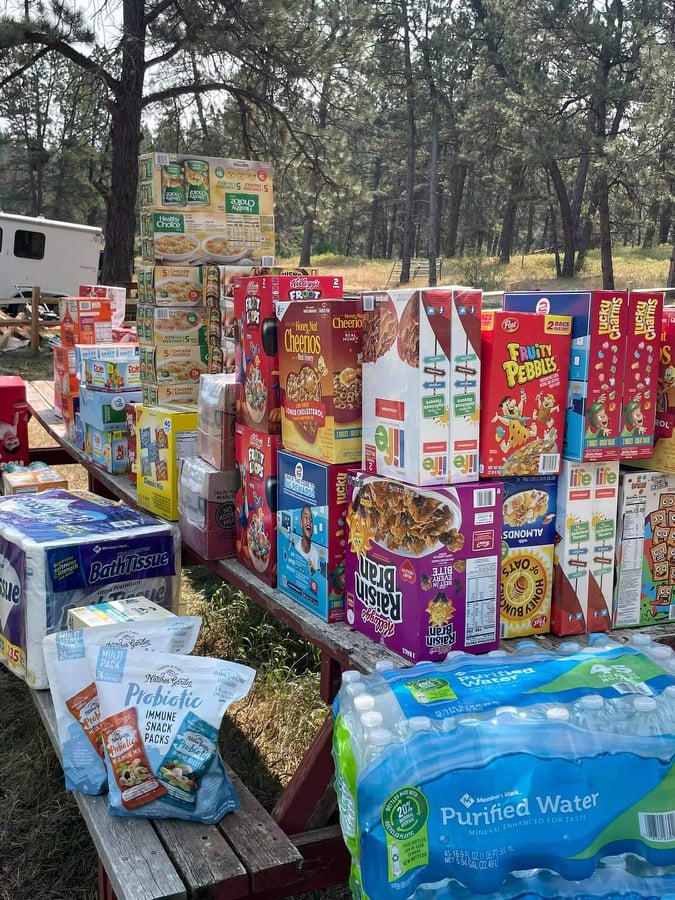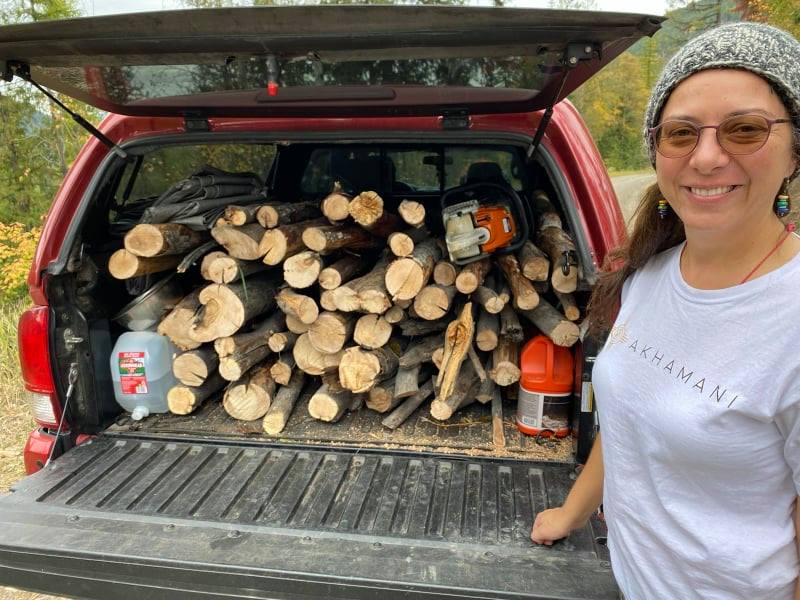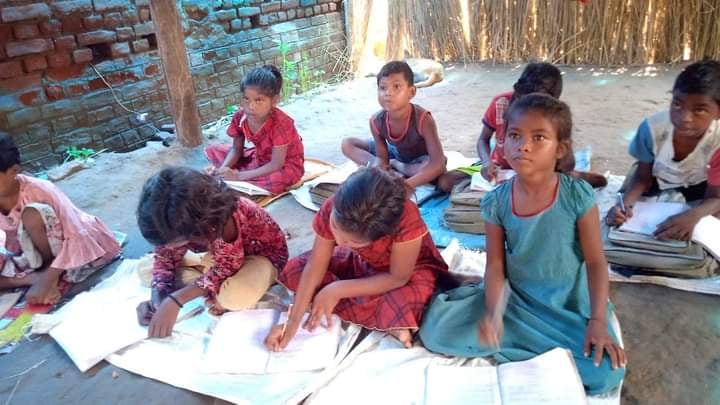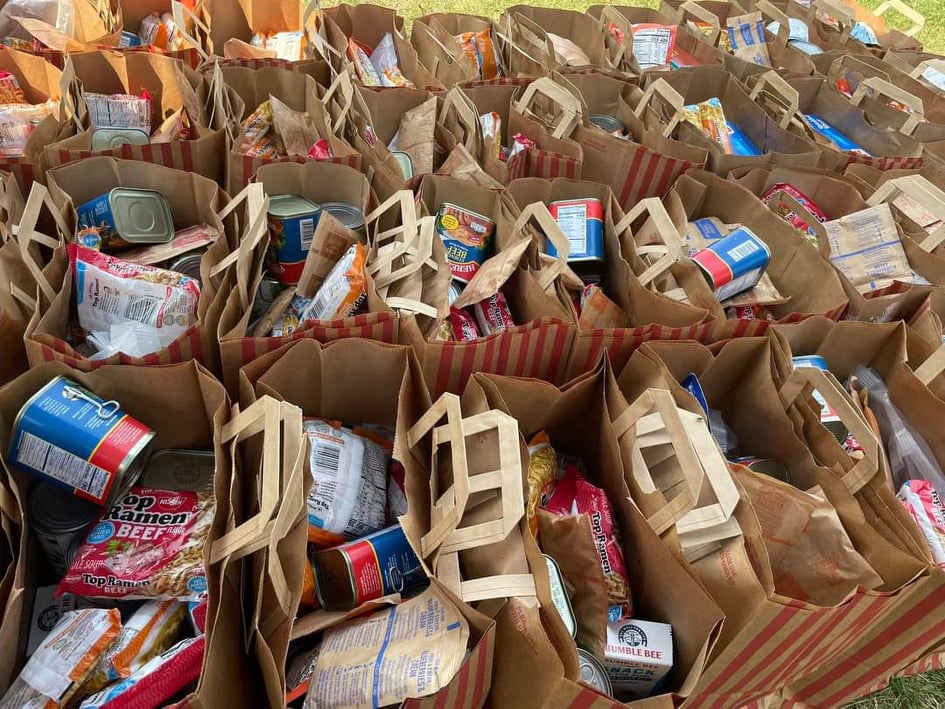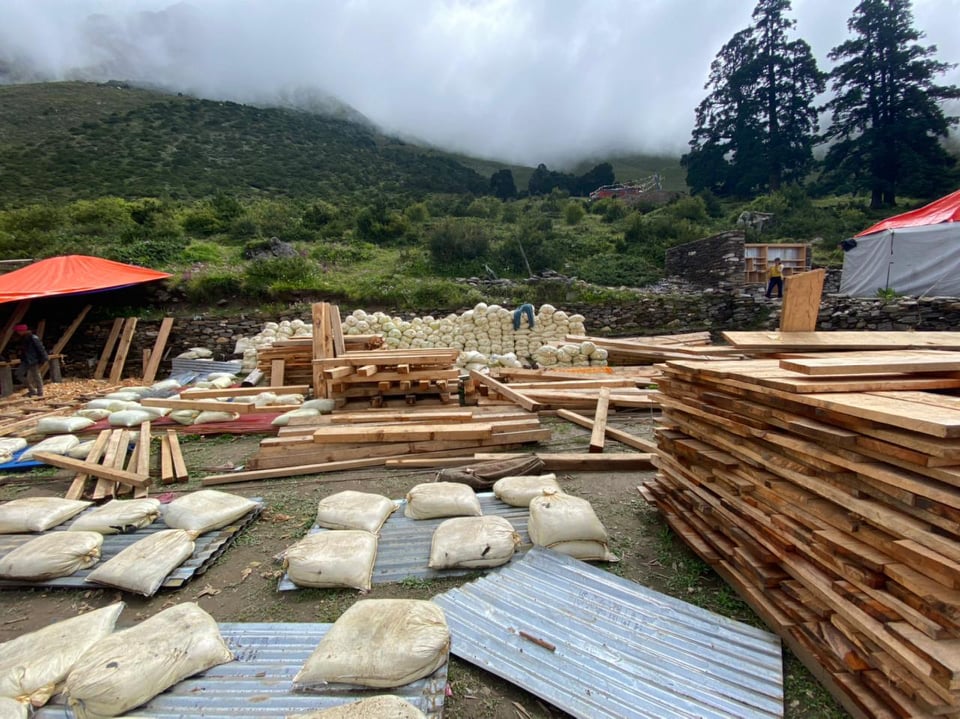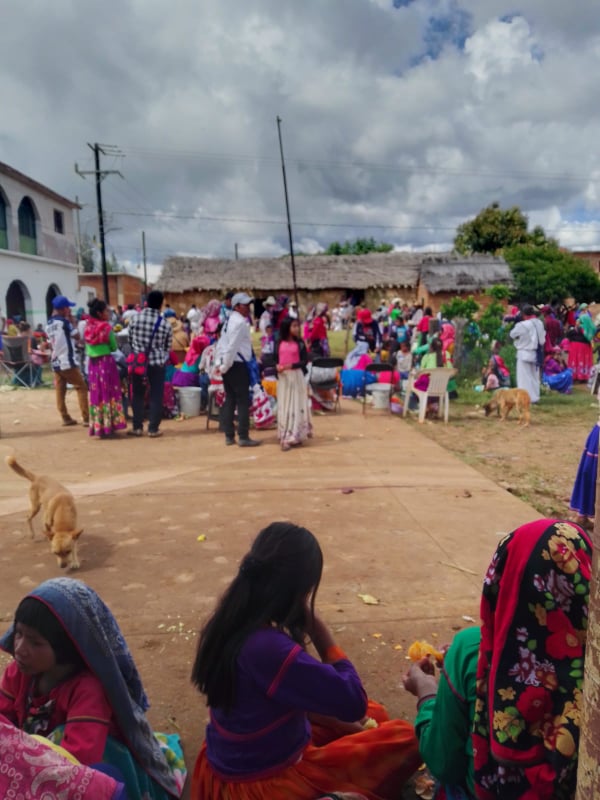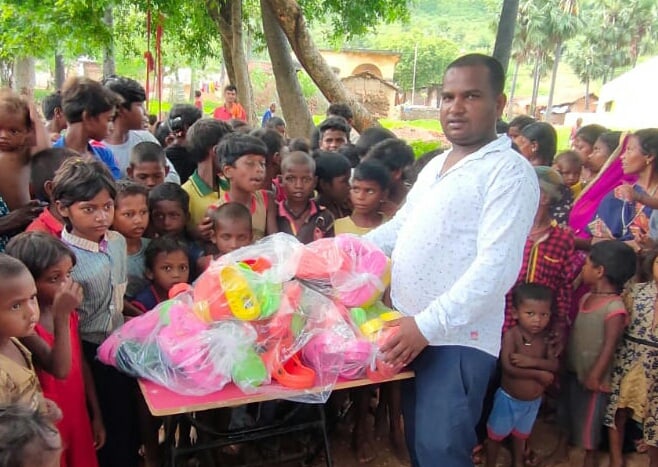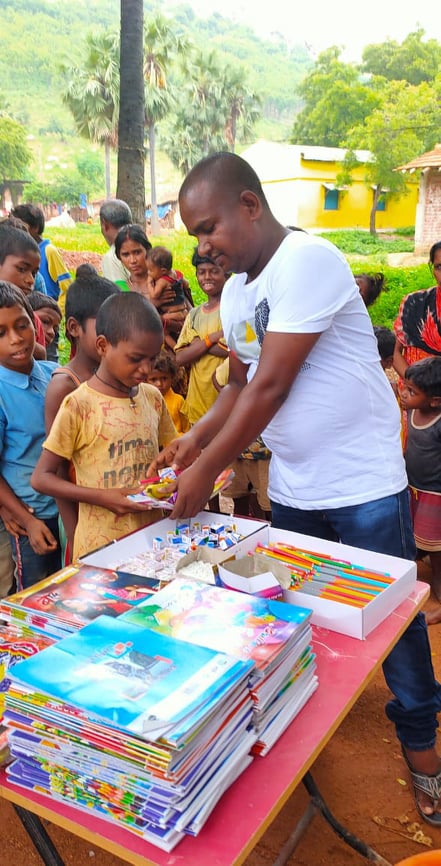 Past Events Organized by Akhamani
Organized Visit to Mexico
Akhamani, in colaboration with the local communities that we assit, organized a cultular visit to El Cosmovitral, Toluca; La Catedral de Guadalupe, Mexico; El Nevado de Toluca, and down town Toluca. The adhering members of Akhamani enjoyed local food and learned a lot about the historical and cultural aspects of the locations visitted.
Akhamani thanks Leo Bardo Peña (Akhamani Ambassador), the Lopez Family, and Don Javier of the Otomi for their help in organizing these activities for the adhering members of Akhamani.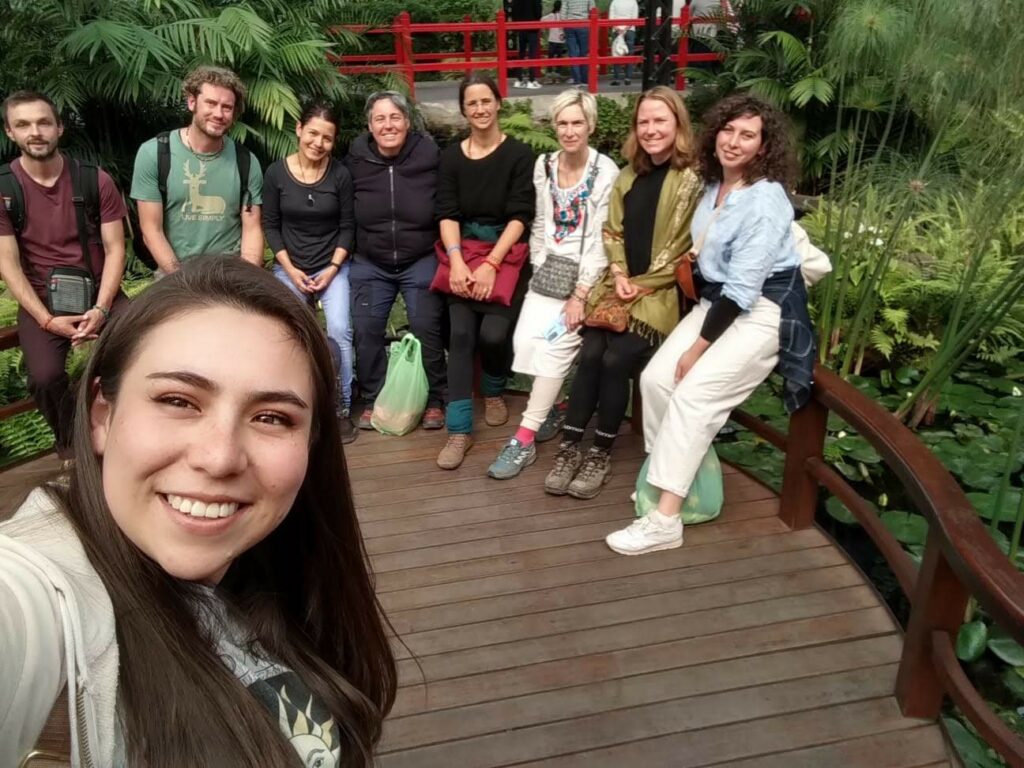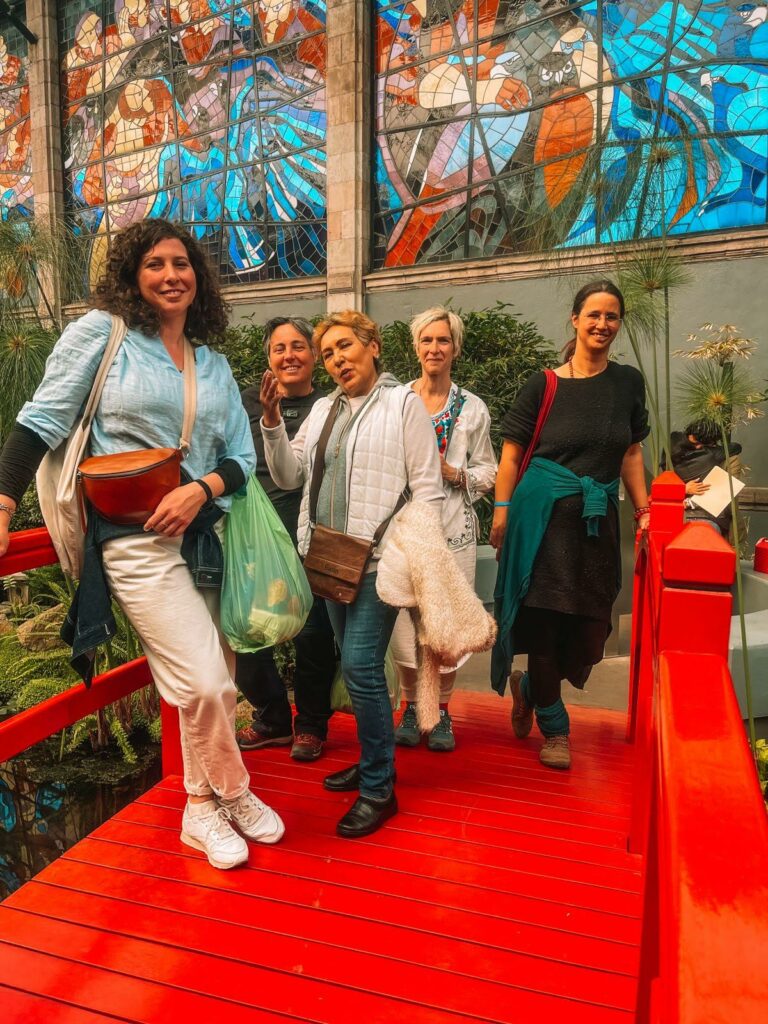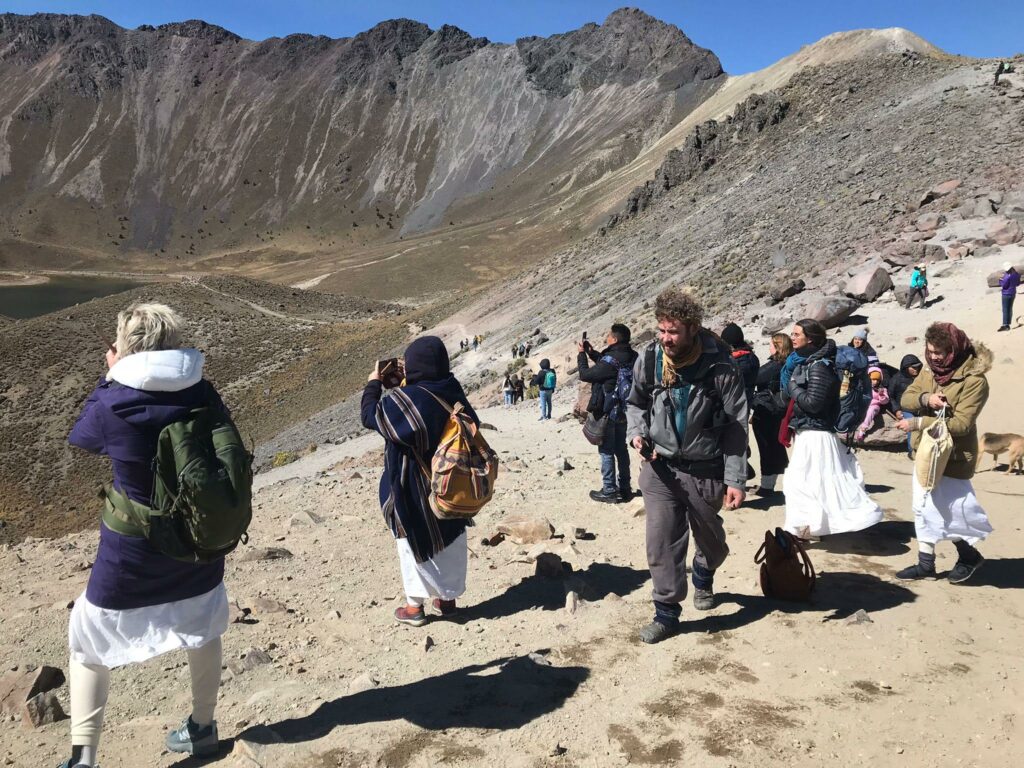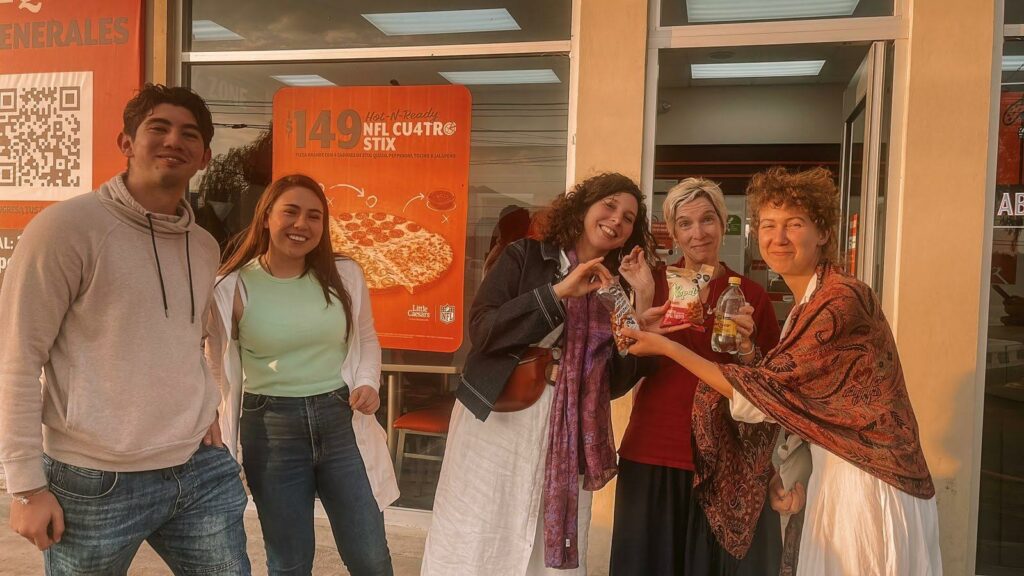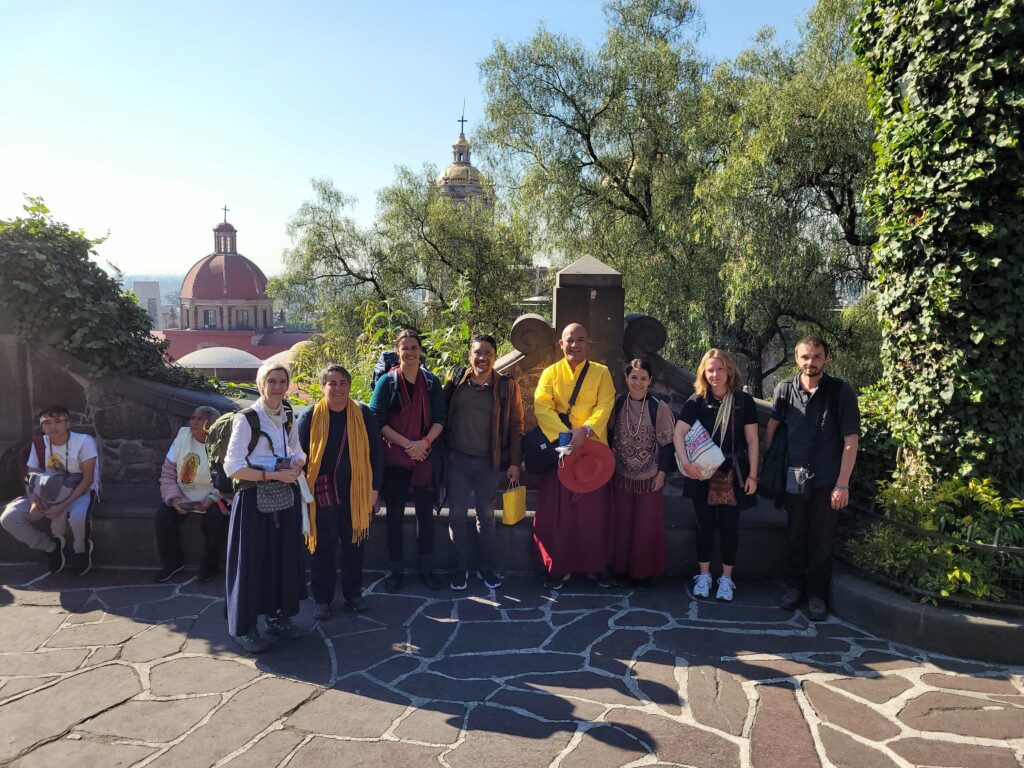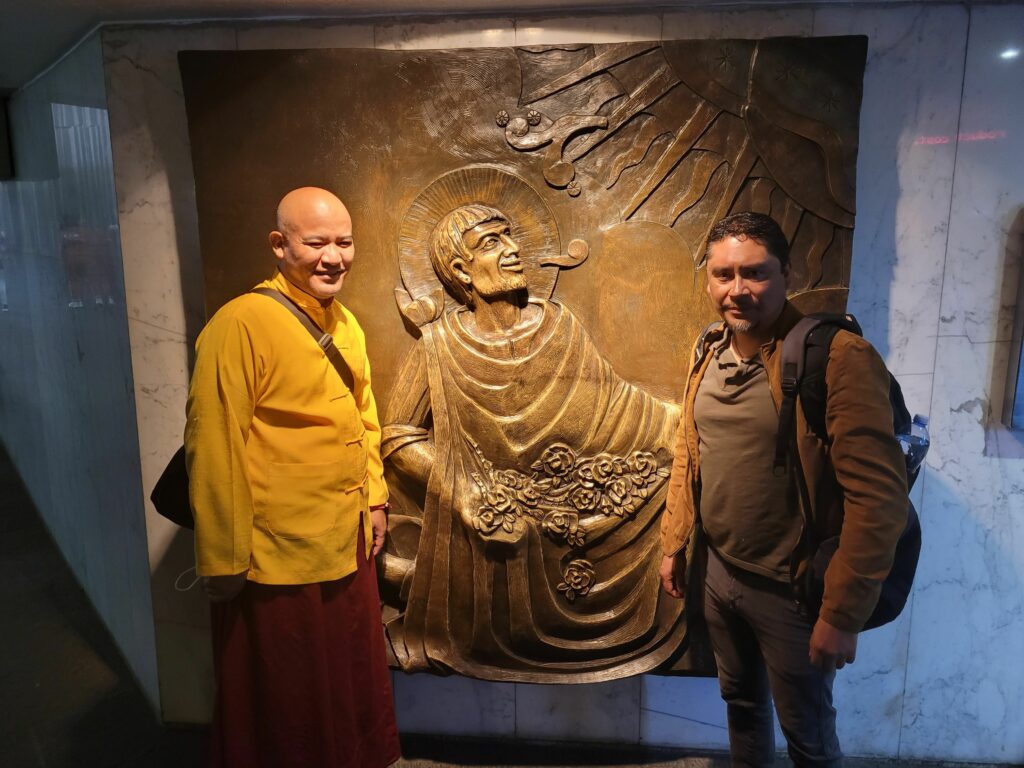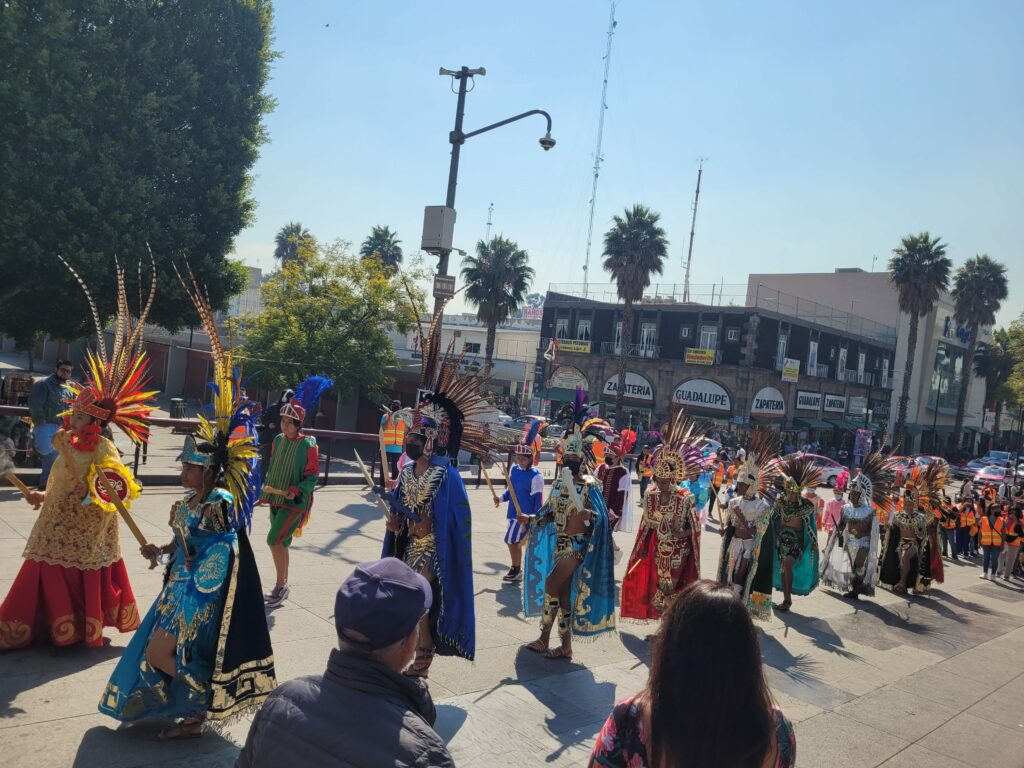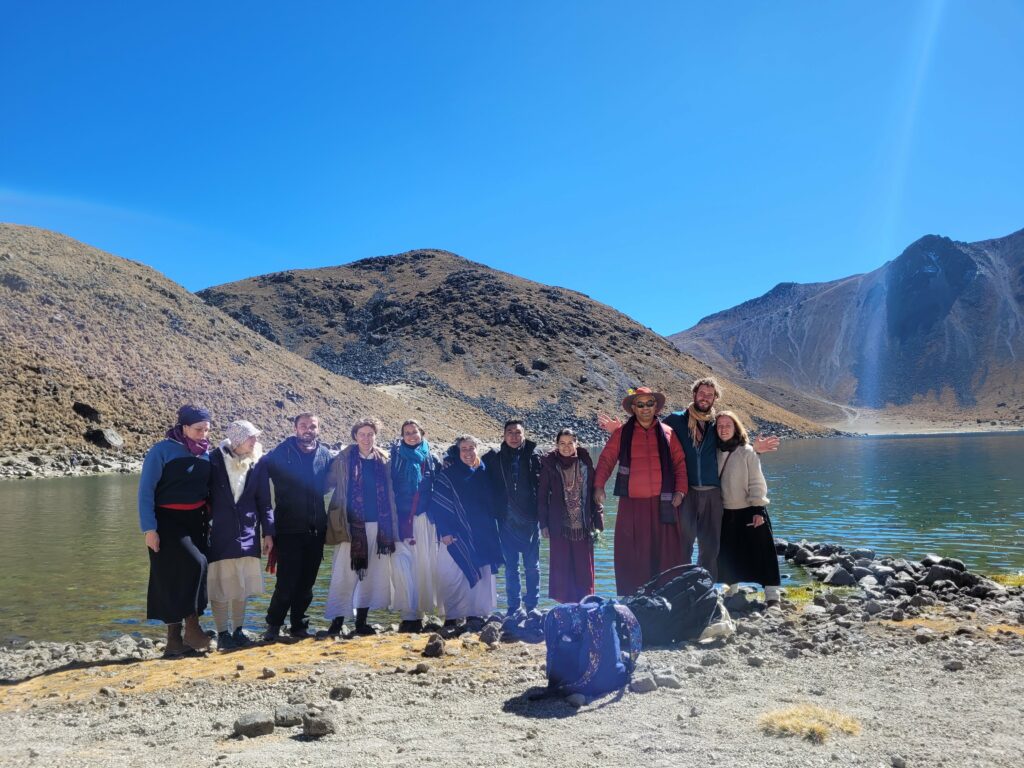 Casa Teocalli Gathering
on the 16th of December, Akhamani, in collaboration with Ehekatl Cipactli (Akhamani ambassador), organized a conference on Art of Living Teachings. Both Haske Yilnayah Oso, founder and chief of the Teocalli house, and venerable Khenpo Tsultrim Tenzin Rinpoché (Akhamani Ambassador) offered joint teachings about wellbeing and the practice of mindfulness. There were about 35-40 people that were present, including Crizalia Le Blan (Akhamani president) and several adhering members of Akhamani.
Participants expressed appreciation for the event and the ability to have learned about different traditions and their perspectives on life and well-being. This meeting was valuable because it unites people of seemingly different views, yet sharing a common goal; To live a balanced and happy life. After the teaching, the Teocalli House offered traditional Mexican food that was enjoyed by all.
Green Tara Workshop in Toluca, Mexico
From the 10th – the 11th of December, Akhamani organized and sponsored a Green Tara Workshop in Toluca Mexico. The workshop was led by venerable Khenpo Tsultrim Tenzin Rinpoché and translated by Crizalia Leblan and Montserrat Carbajal into Spanish and by Julie Gaultier into French. There were approximately 40 people present from different parts of Mexico, France, and Germany. Everyone present reported having enjoyed the possibility to learn about or to strengthen their practice of the green Tara for their well-being and life tranquility.
Akhamani thanks The Otomi Community who came out to cook traditional meals for the participants; Exposing them to the beautiful culture of Mexico. We also thank the Akhamani adhering members that flew into Mexico from Europe to participate in the workshop.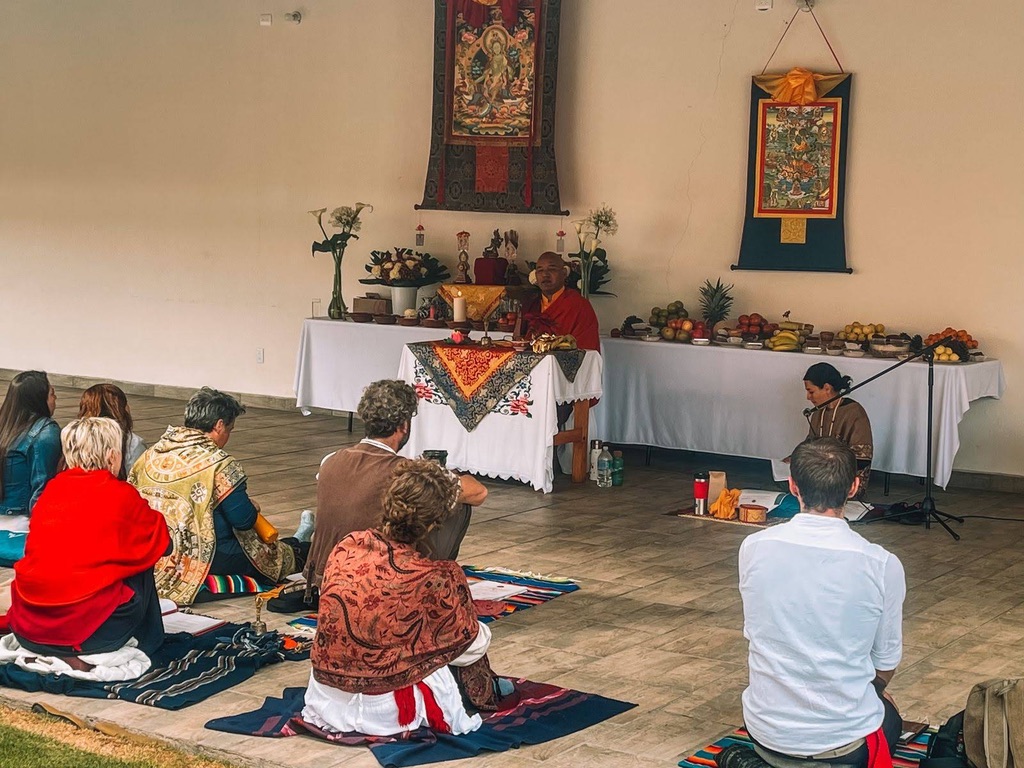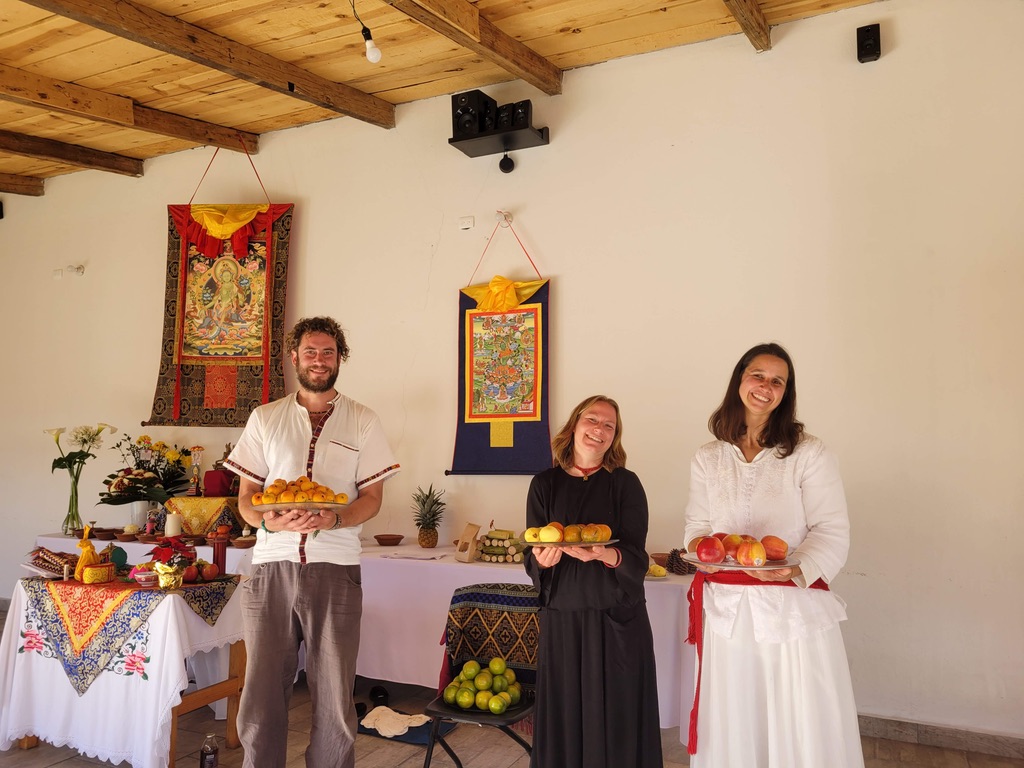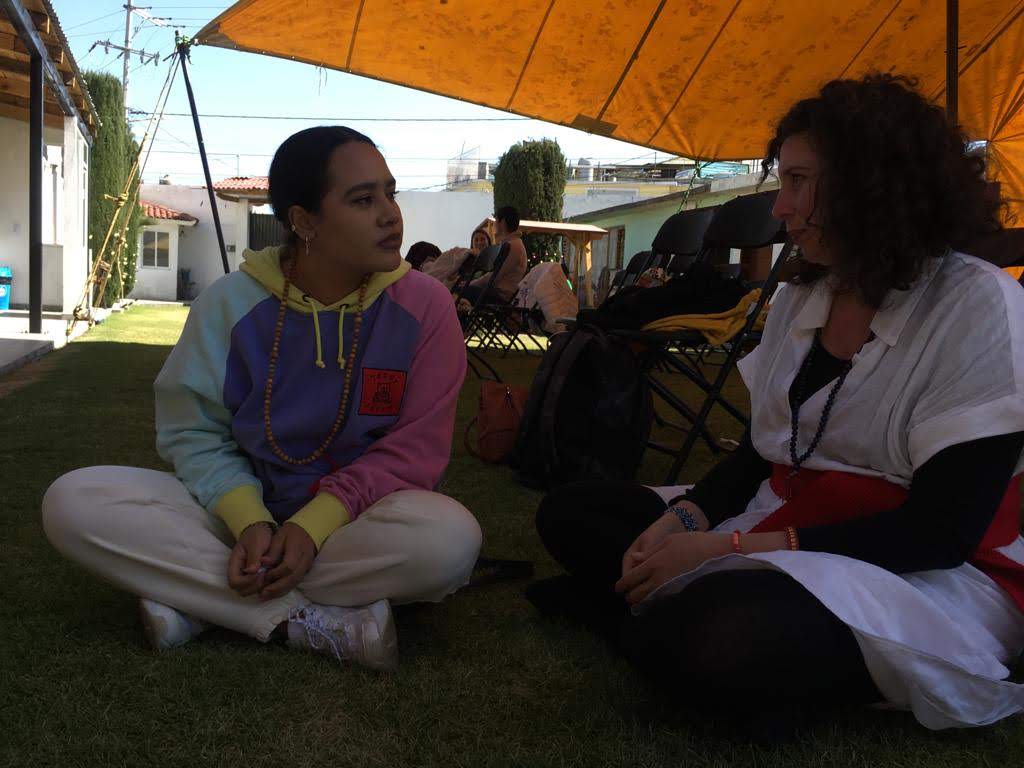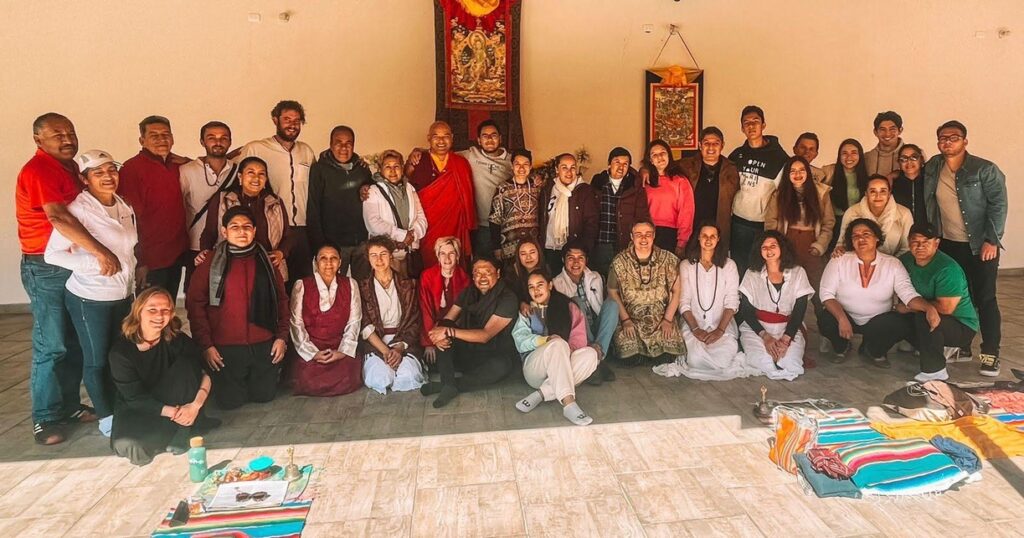 Food Distribution to the Otomi Community
On the 14th of December, the president of Akhamani, engaged adhering members, and ambassador Khenpo Tsultrim Tenzin Rinpoche, participated in the distribution of Food to the Otomi Community in the Marqueza Region of Mexico. 100 families were helped that day. The Otomi that were able to travel, came to the place of distribution and received bags with food, sanitary products, and washing agents. Don Javier Peña of the Otomi delivered by car to the elderly or the ill.
It was a heartfelt meeting of the different nations with many joyful and grateful faces. The Otomis welcomed the Visitors with open arms and hearts, making the Europeans feel at home, and allowing personal connections to form.
The humanitarian work in Mexico also included helping women with Administration work, which was executed by locals who helped the women fill out the administration forms in order for them to get their artisan permits. Akhamani financed the licenses. With this combined effort, 30 women are now able to sell their crafts and feed their children independently.
Akhamani is grateful to The Lopez and the Le Blan family for their hard work in collecting and gathering donated food, for their support in organizing and planning the distribution of the food, and for taking care of setting up the transport of all participants that were present that day. We are also grateful to the Otomi members who worked hard in supporting this humanitarian effort for their community. Finally, we thank the Akhamani members that flew out to Mexico to help distribute the food and the members who worked hard from France to help make all of this possible.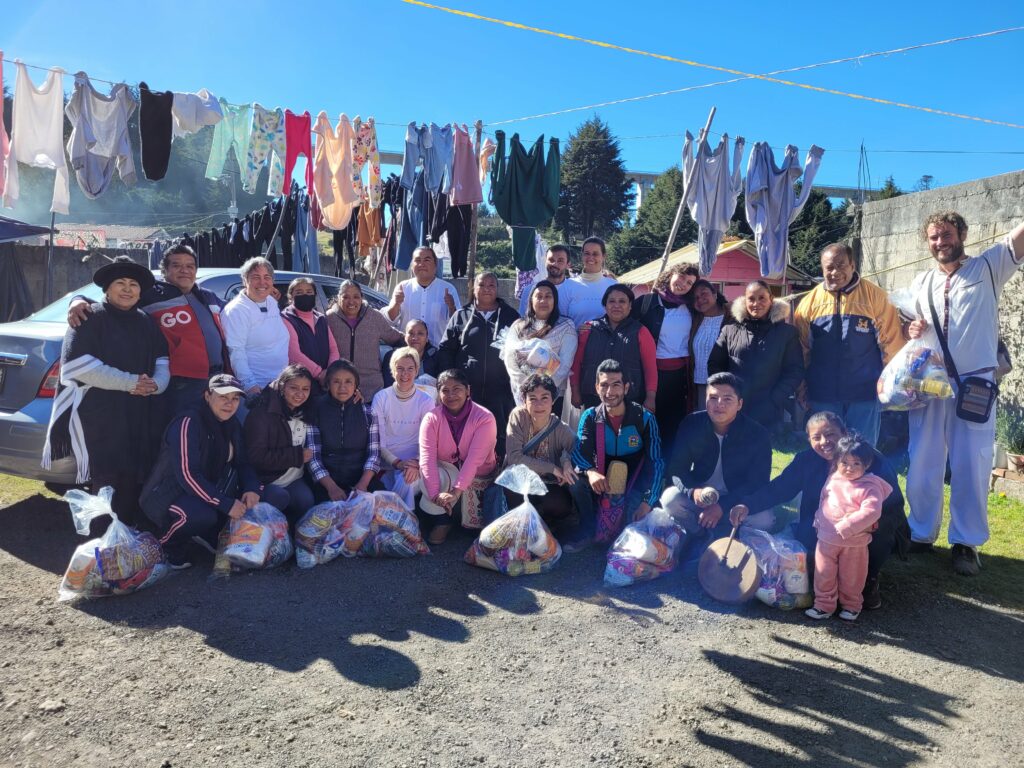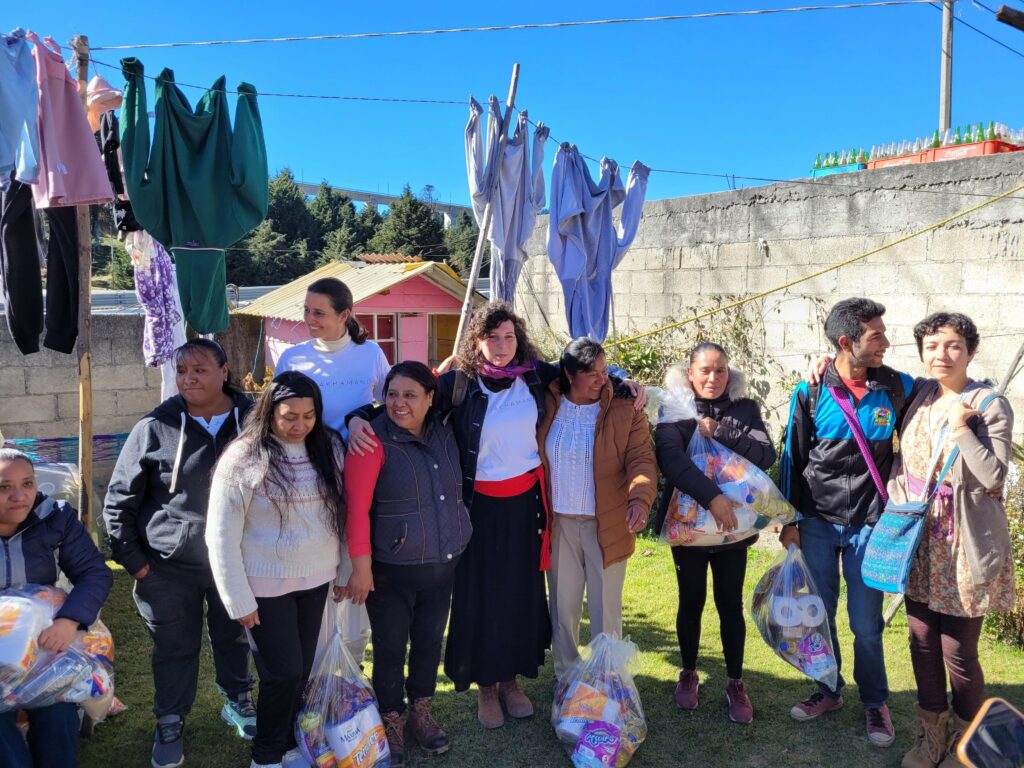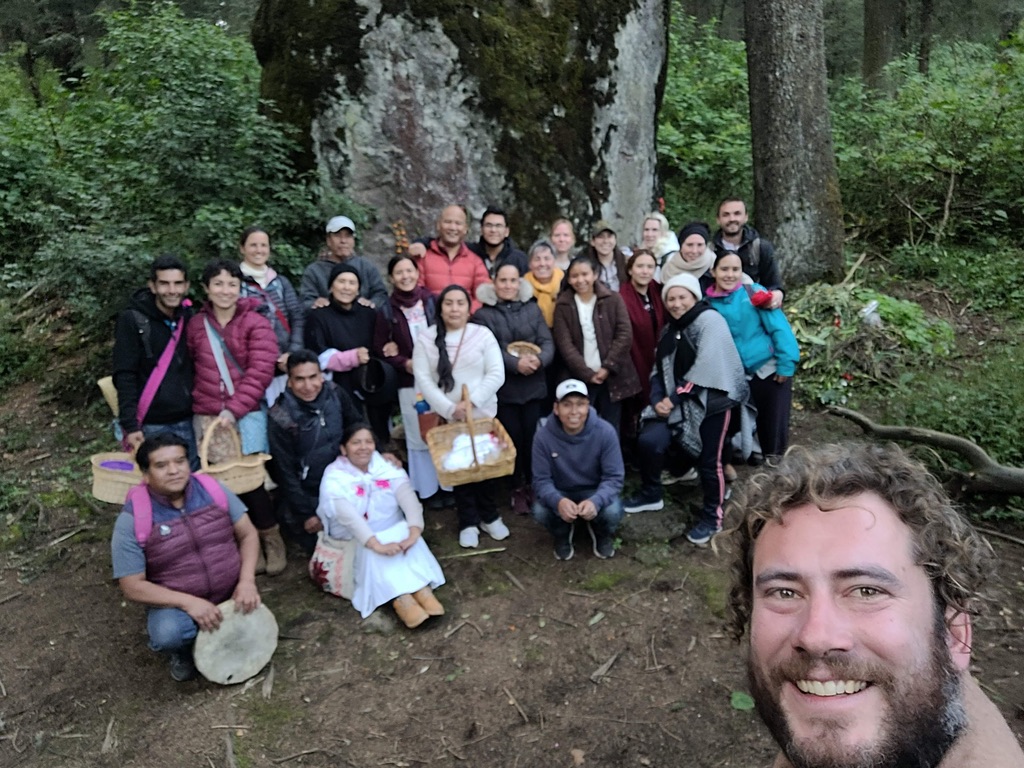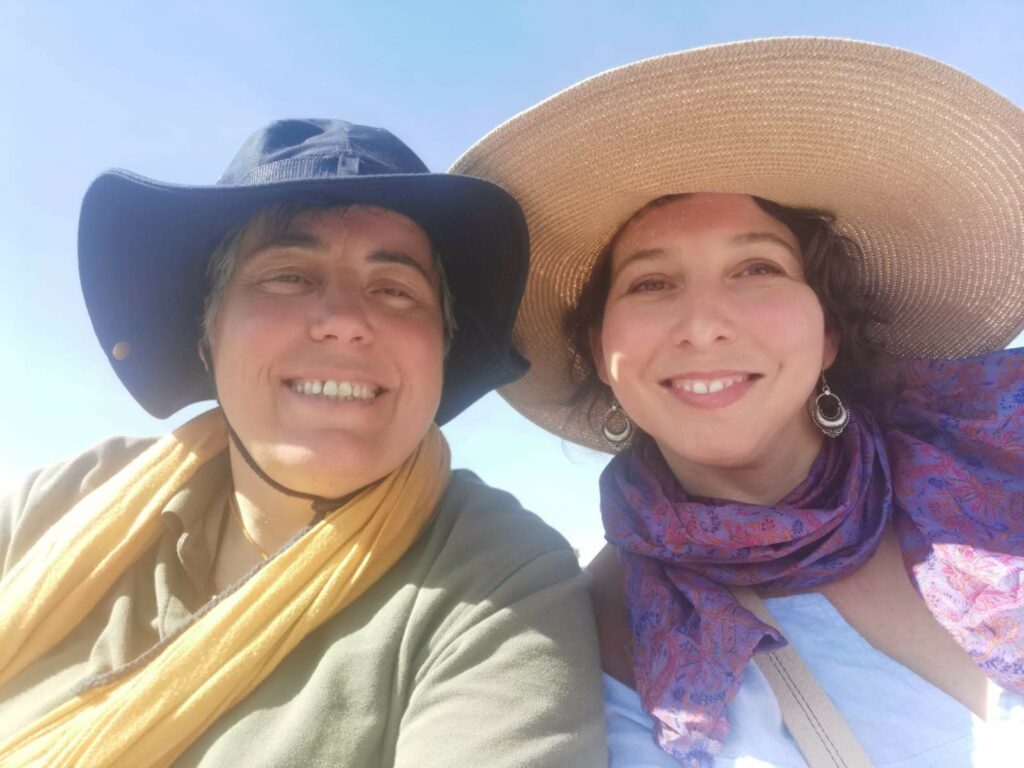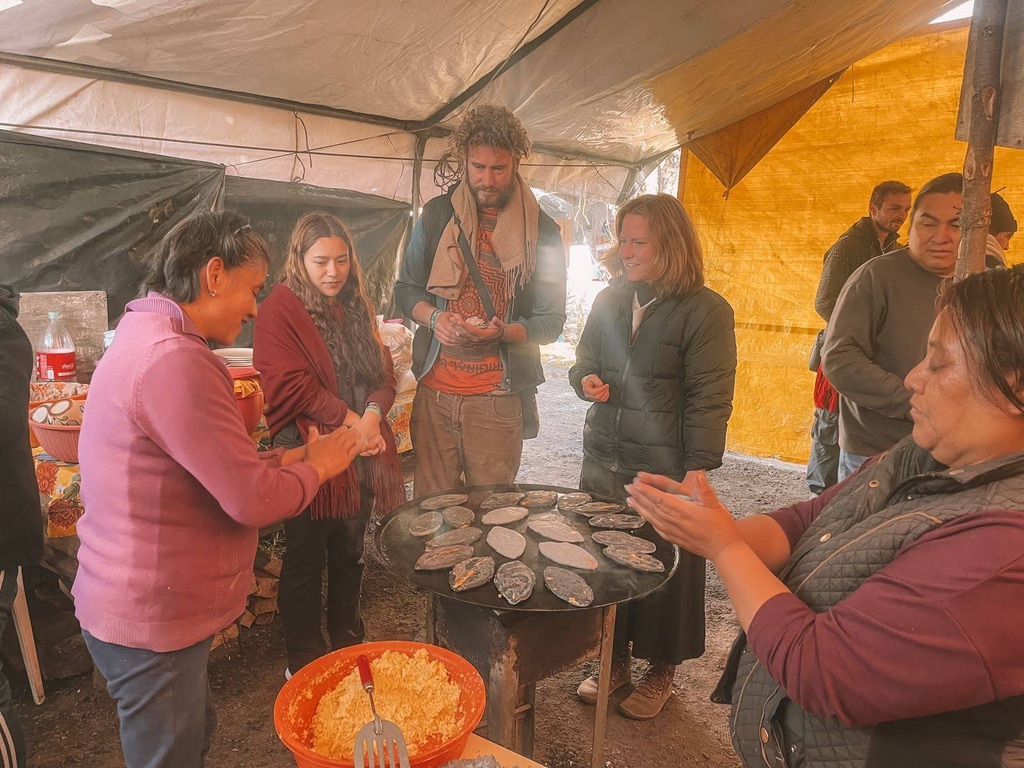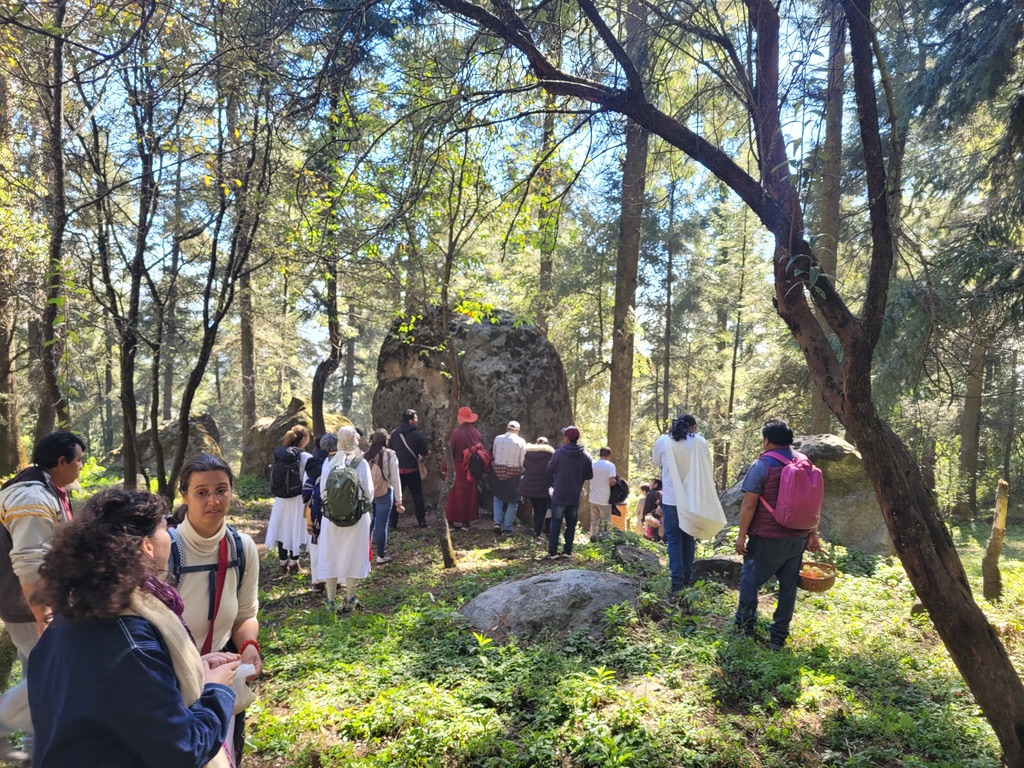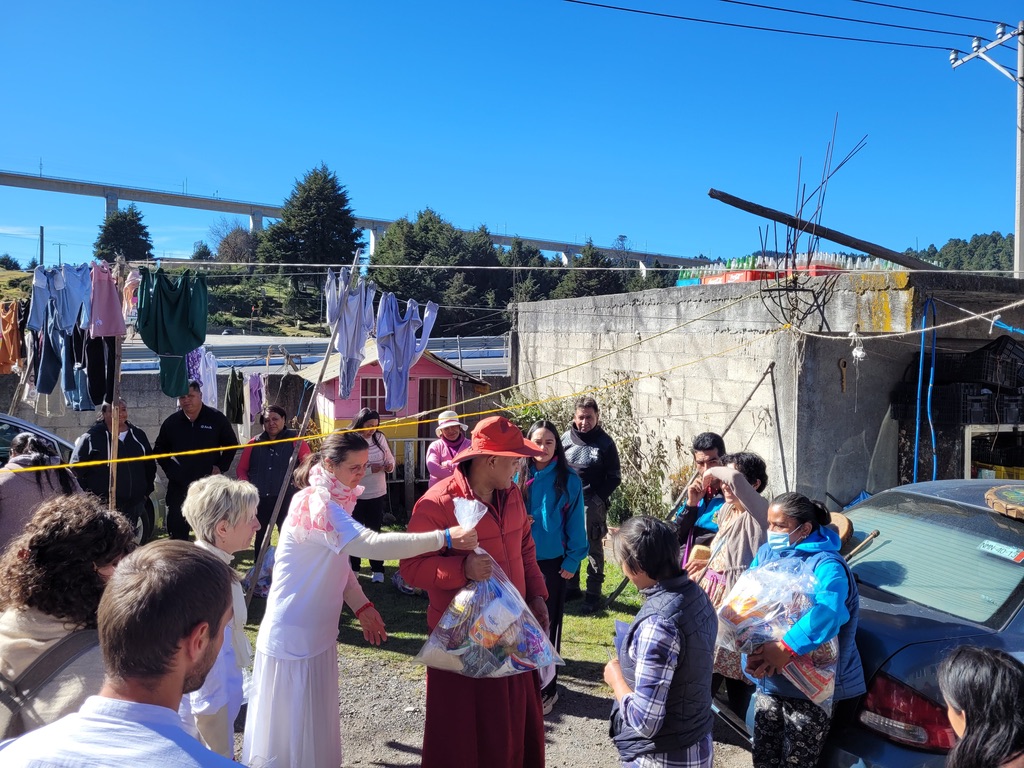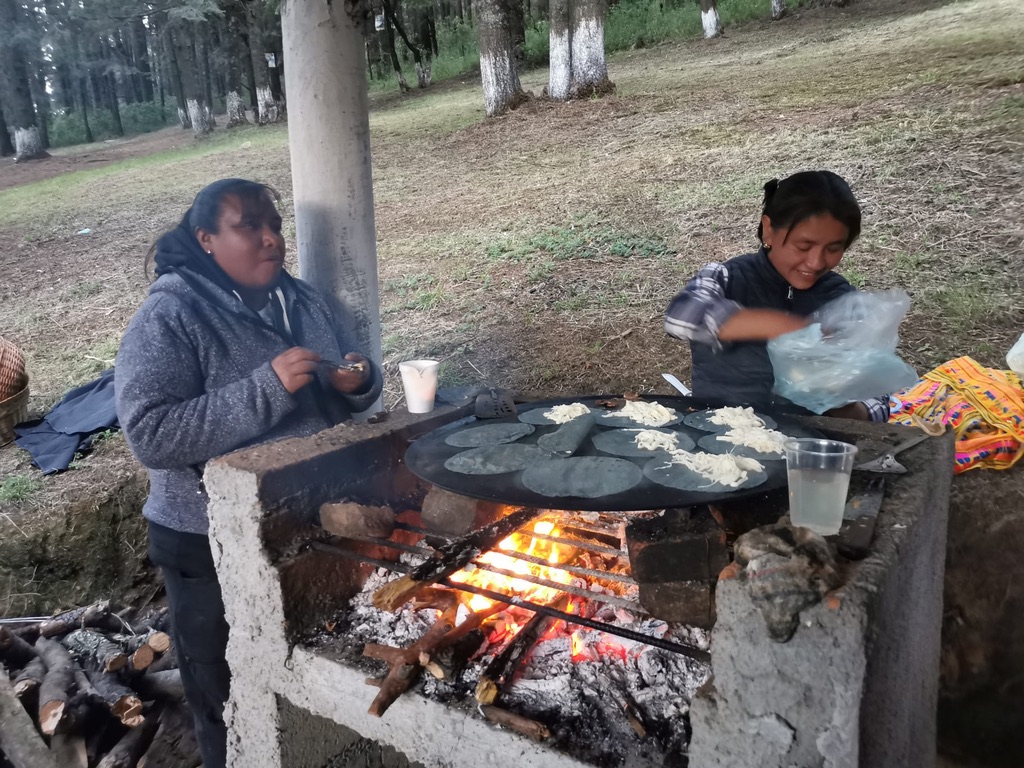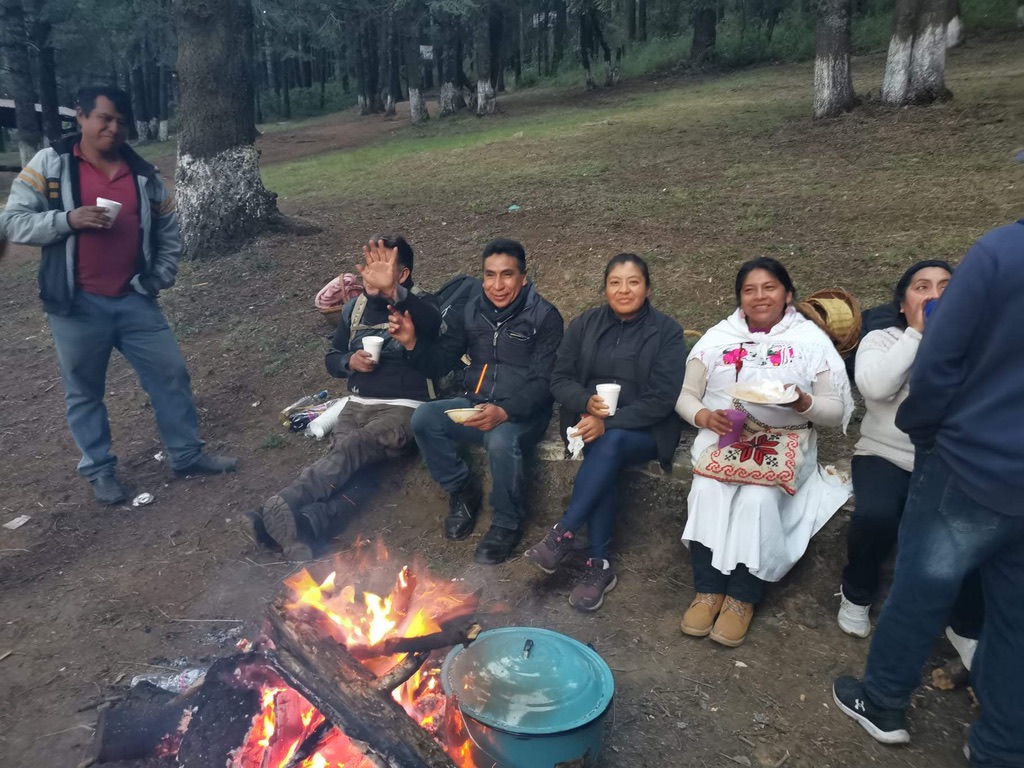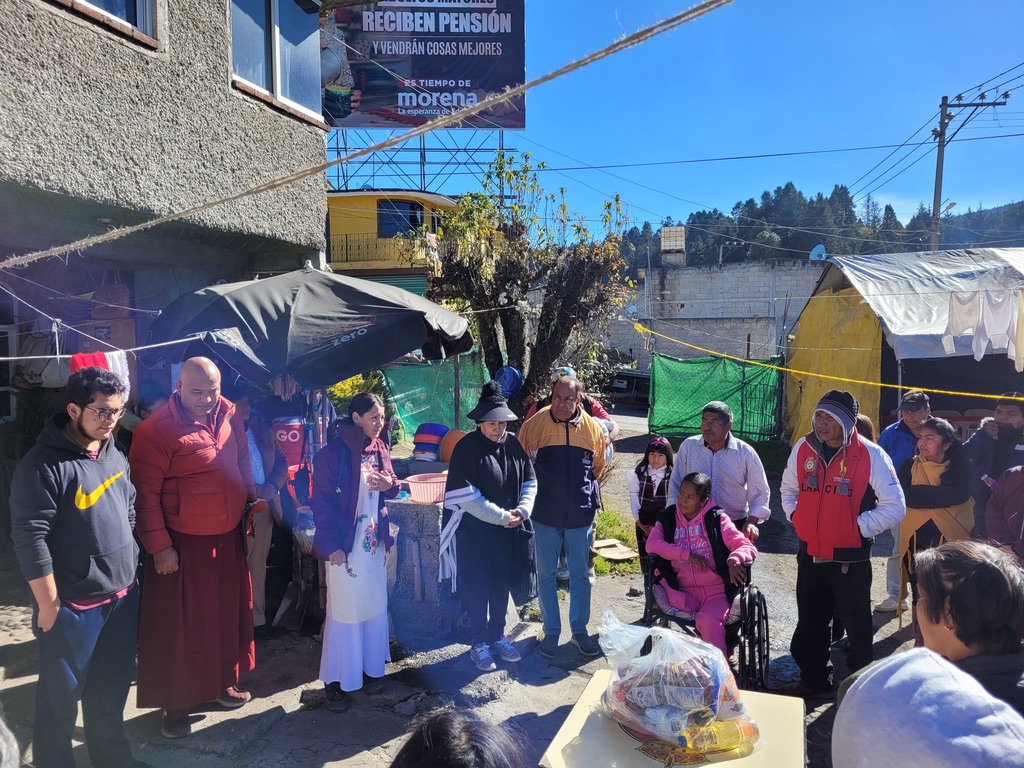 Teotihuacan Visit
On the 15th of December, adhering members of Akhamani, people from Mexico, & Khenpo Tsultrim Tenzin Rinpoche (Akhamani ambassador), went to Teotihuacan where Leo Bardo Peña (Akhamani Ambassador) guided the visit and shared his vast knowledge about the sites. A deep exchange of different cultures took place and the participants had the possibility to connect directly with the history of the Teotihuacan.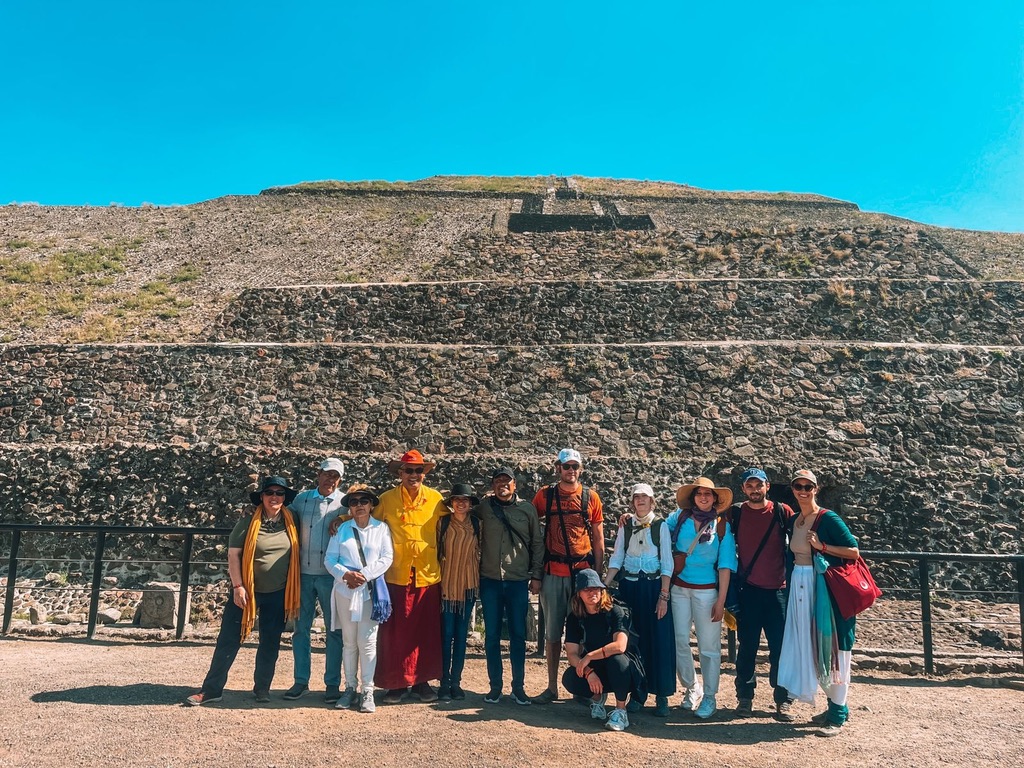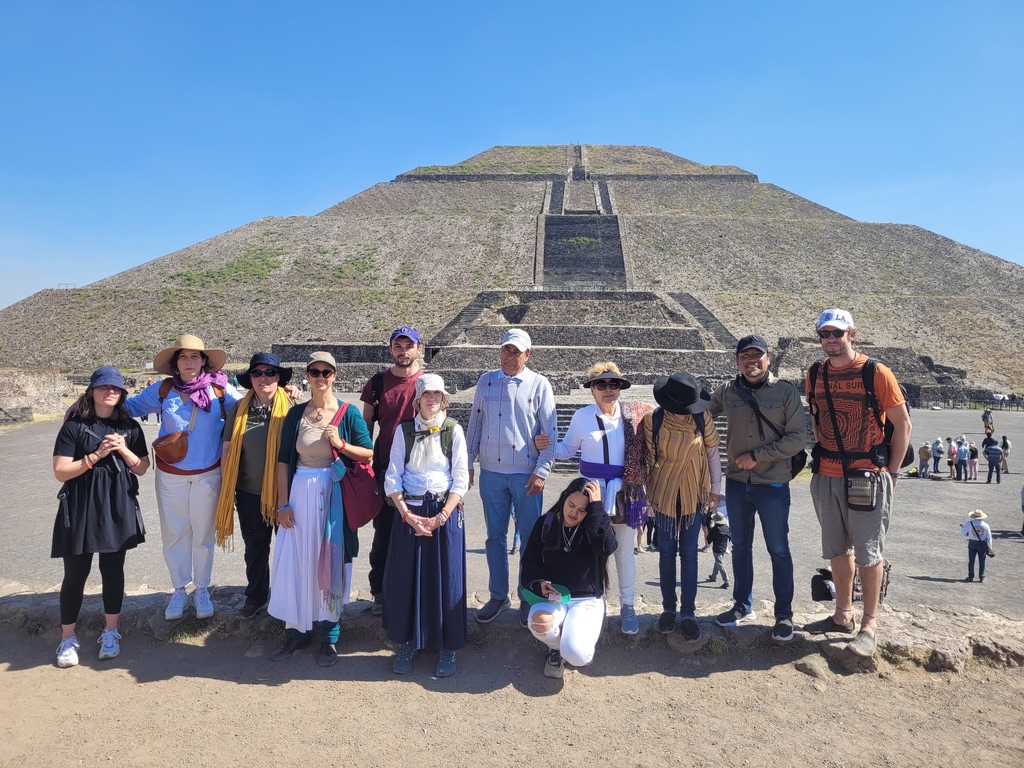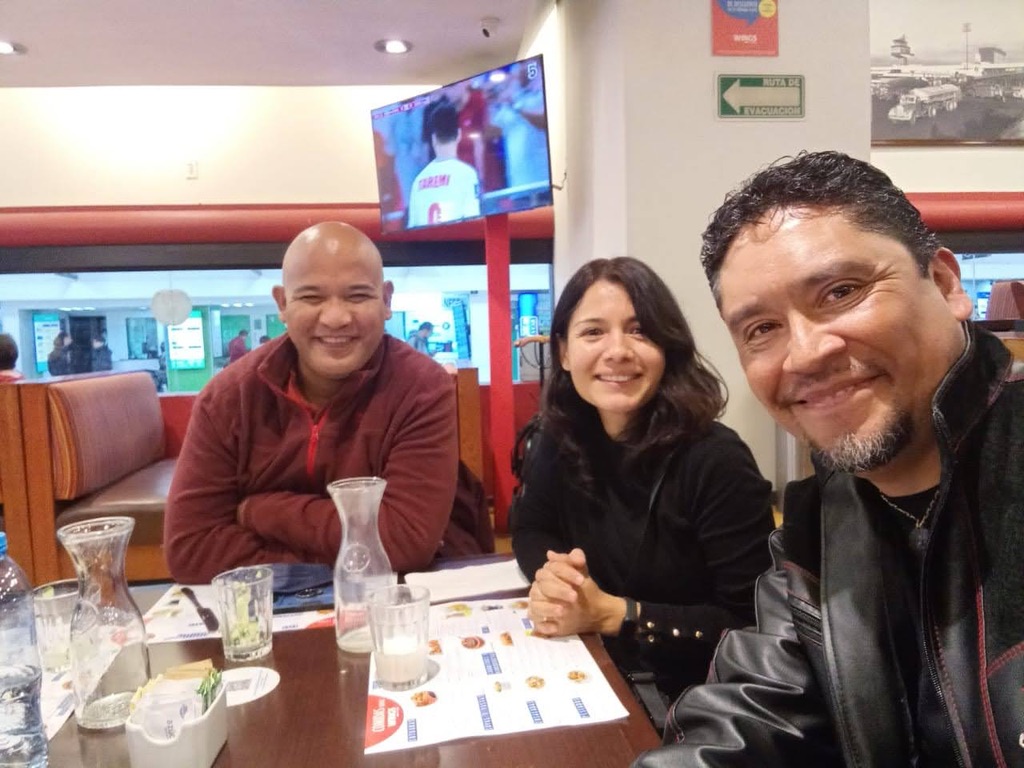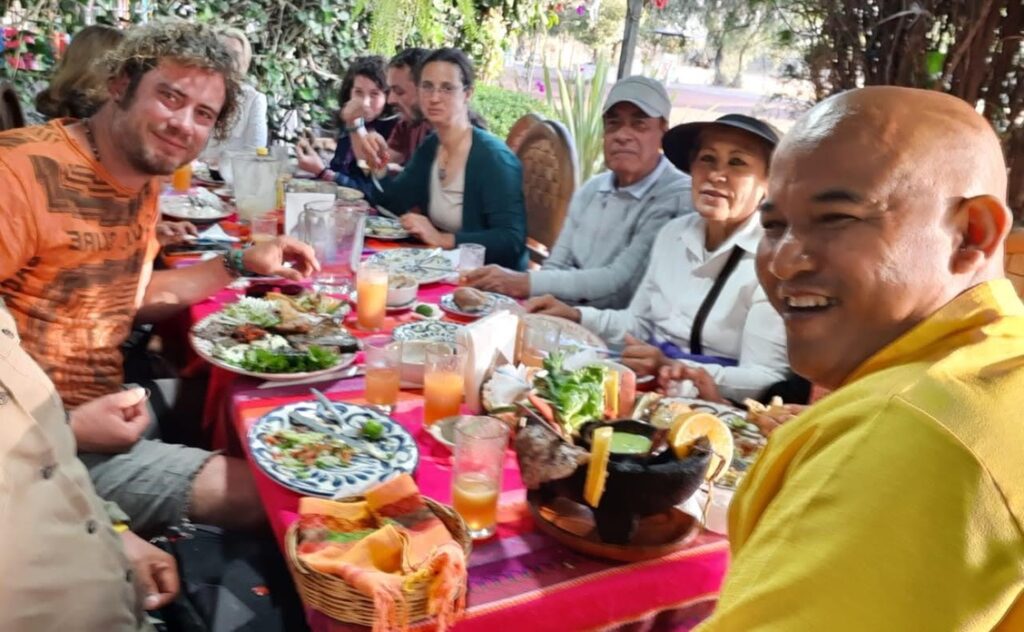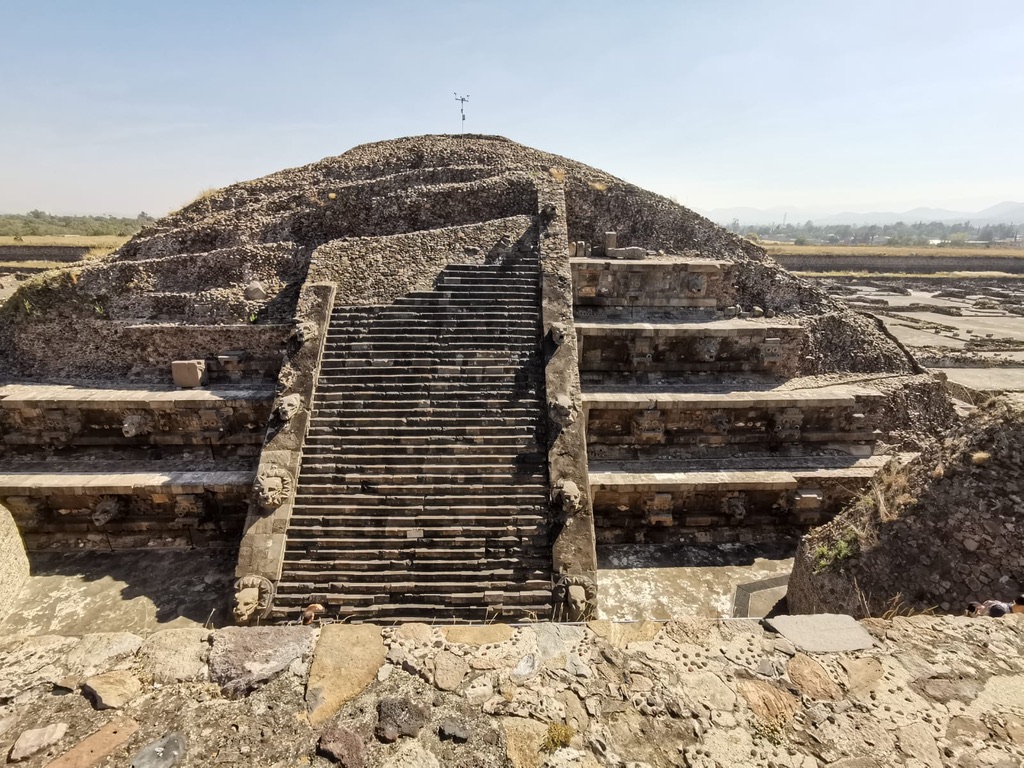 Casa Regina Gathering
On the 8th of November, Akhamani collaborated with our ambassador Kenpo Tsultrim Tenzin Rinpoche to commemorate Regina and Don Antonio, Velazco Peña at the Casa de Regina in Mexico. Regina was a lead figure that brough Buddhism into Mexico and who fought for human rights and the freedom of expression. Don Velazco, was a renowned national author and close friend of Regina. Today, both have passed away, yet their legacy and inspirational work remains and inspires many. We were honored to have been allowed to make this event possible.
Present during the commemoration were the sister of Don Velazco, Leobardo Peña (ambassador of Akhamani), Crizalia LeBlan (president of Akhamani) and 7adhering members of Akhamani.
Conference 2022: The Art of Living
On the 2nd of Juli 2022, a beautiful exchange between cultures took place at the Conference of "The Art of Living ". Speakers from around the world represented their roots, answered questions, and allowed insights into Buddhist, Mexica, and Western philosophies. Akhamani is grateful to the Tibetan Community in the North of France for preparing the delicious traditional food that was served for dinner.
Thank you to the speakers, the Tibetan Community, and the participants for helping us make this event possible.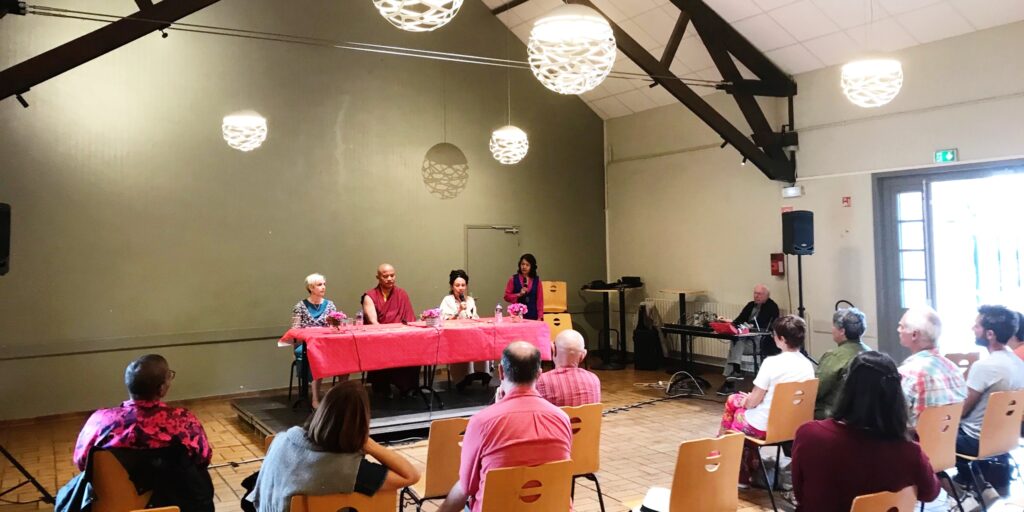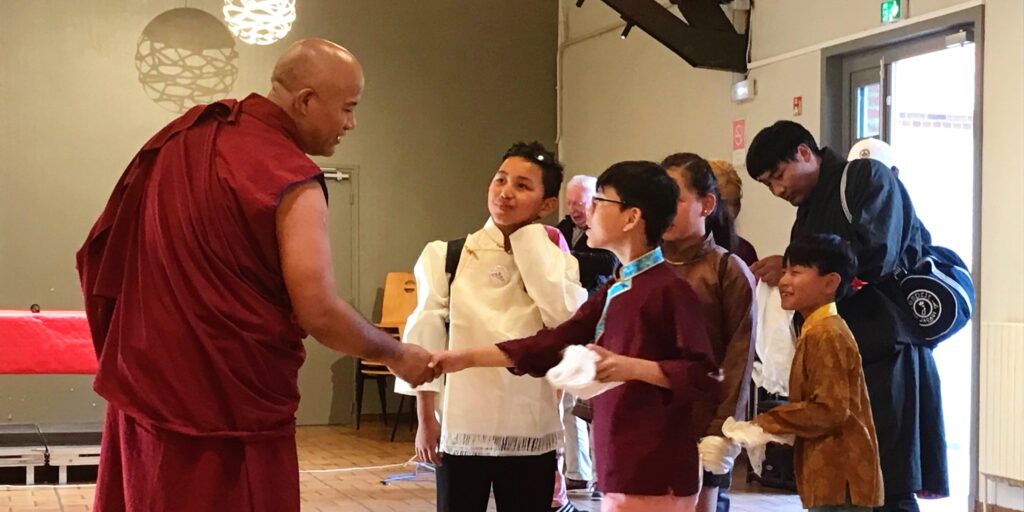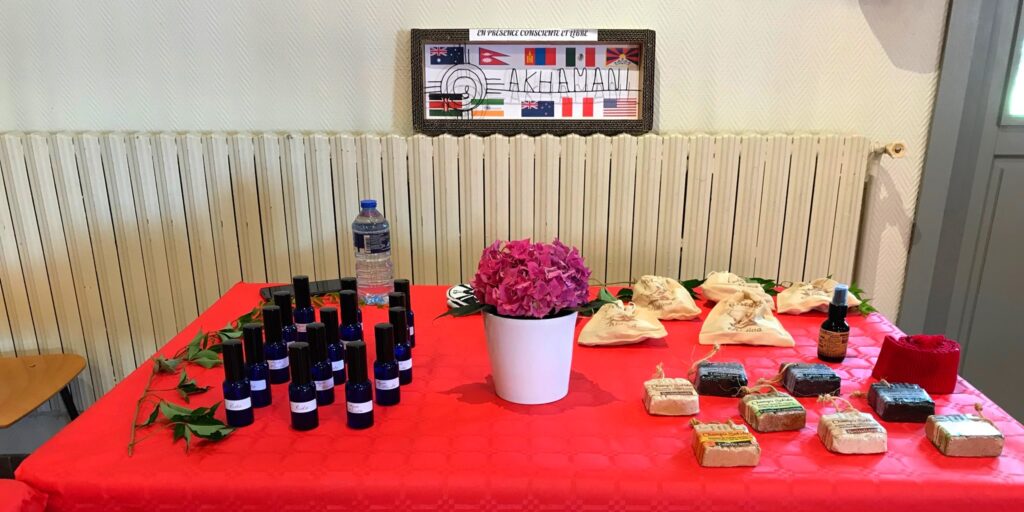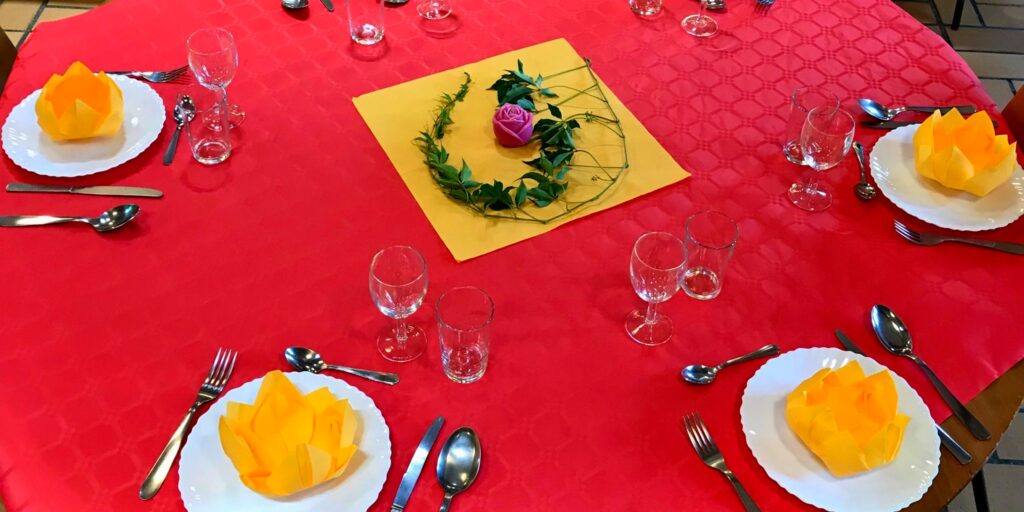 Celebration with the Tibetan Community in Lille, France
In honor of the birthday of HH The Dalai Lama we celebrated this year 2022 together with the Tibetan Community in the North of France.
Big smiles and delicious food were as important as traditional Tibetan music and dance.
Thank you for this beautiful gathering.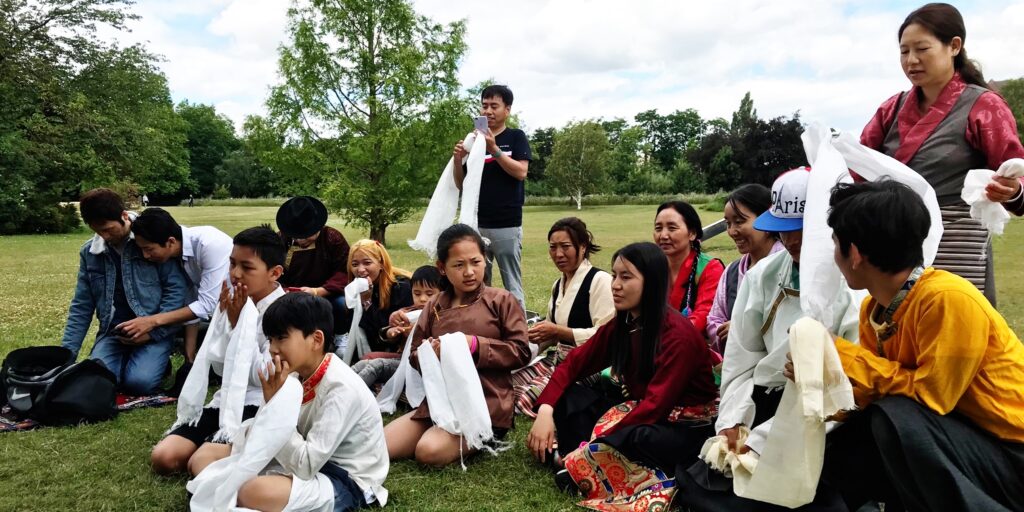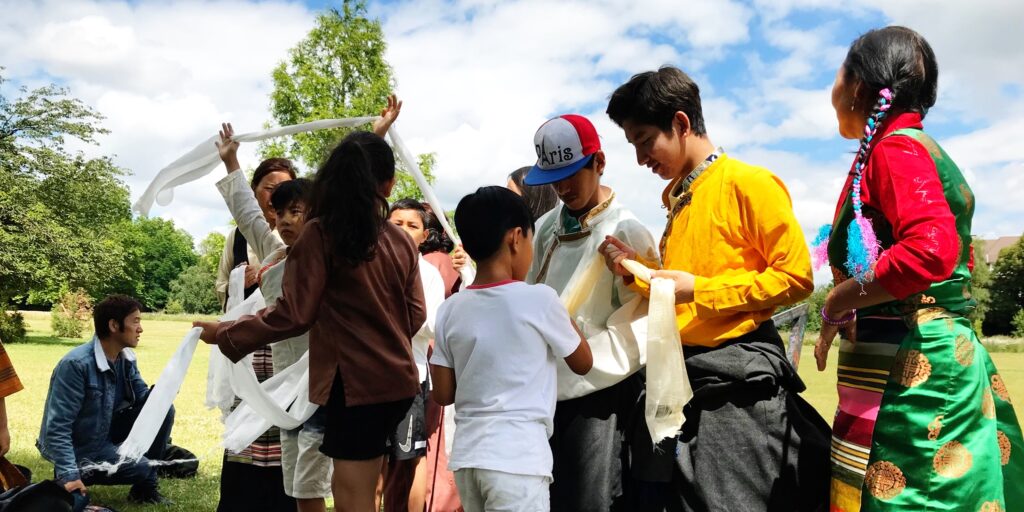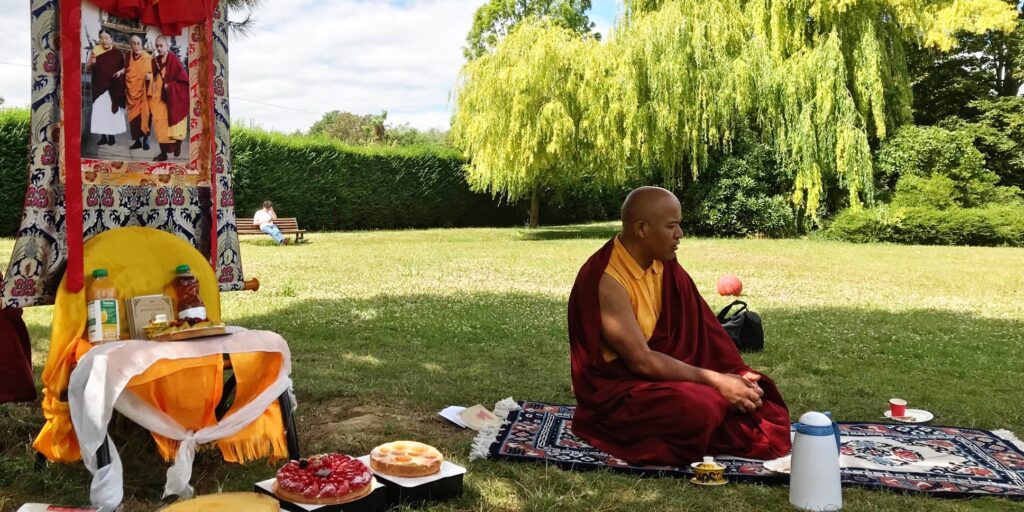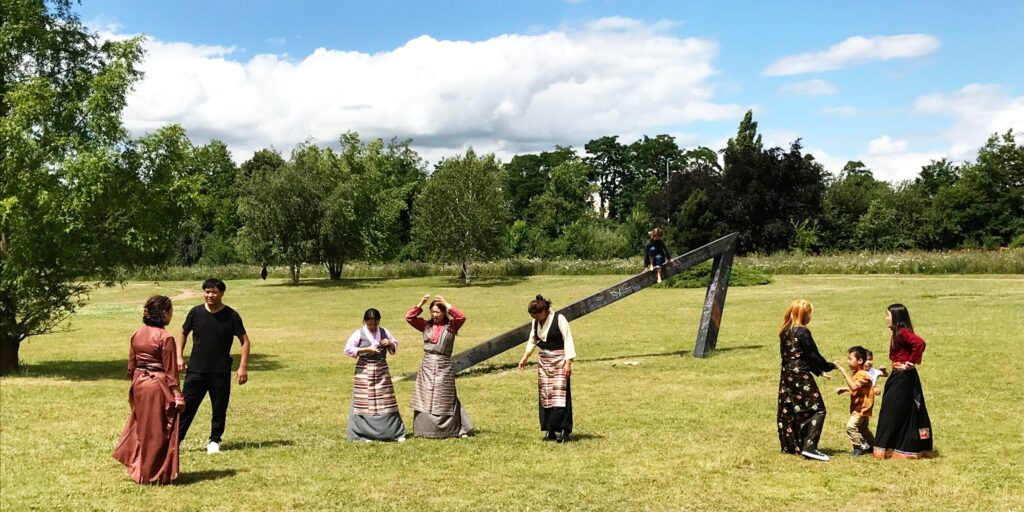 Brocante 2022: Vide-Grenier
Nous remercions les bénévoles de l'association d'être venus nous aider à la brocante. Tout benefice à servi à financer le projet "Together Rising", nos programmes nutritionnels et éducatifs dans des communautés défavorable en Inde. Merci de votre confiance à nos projets !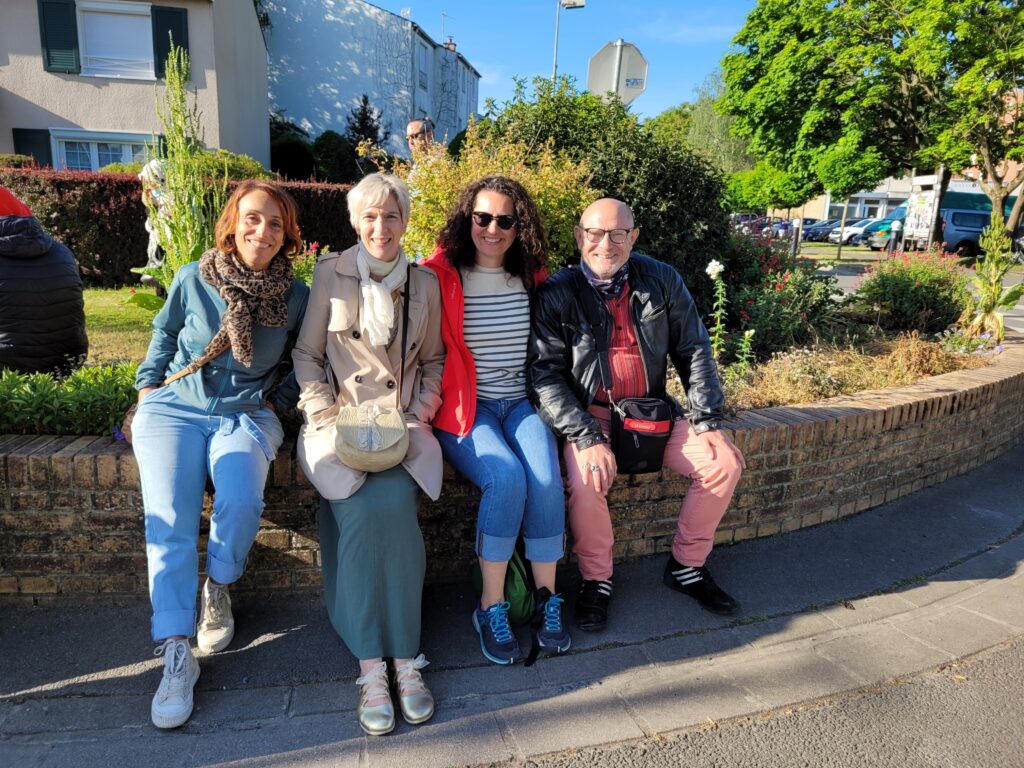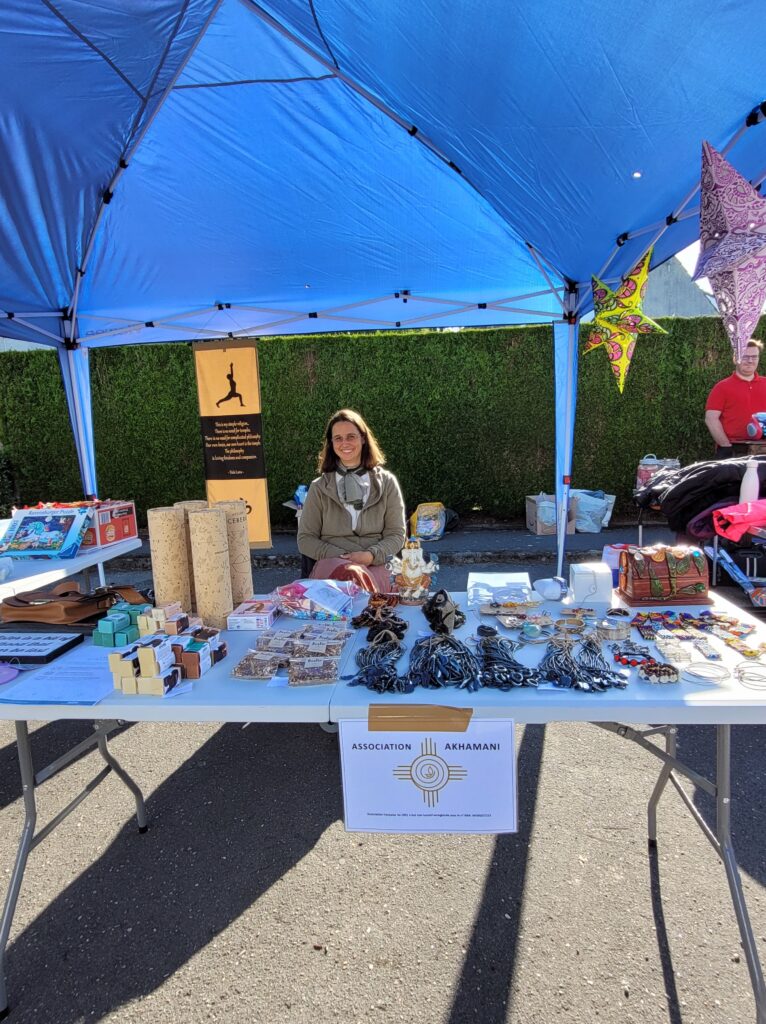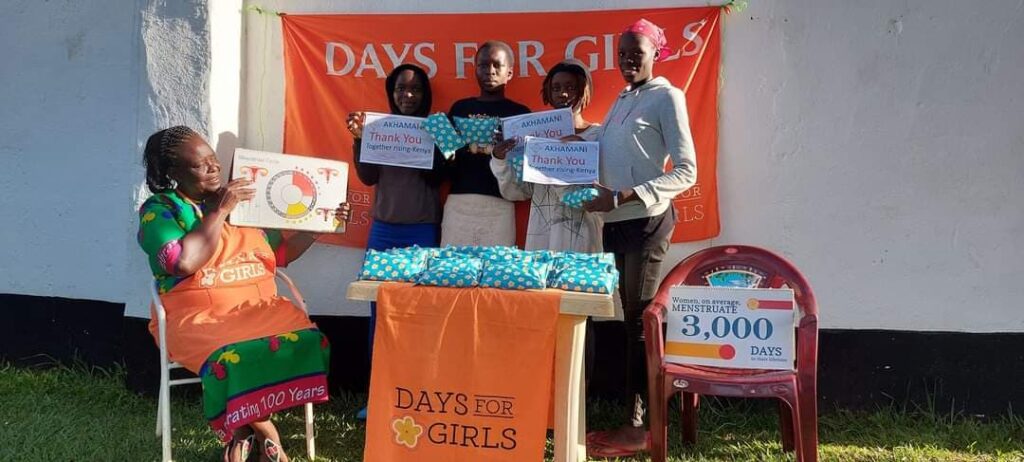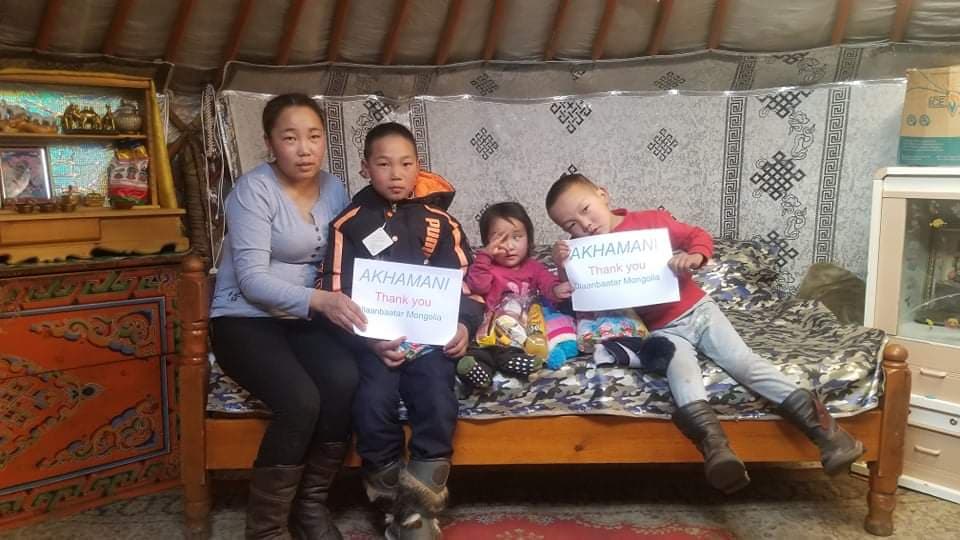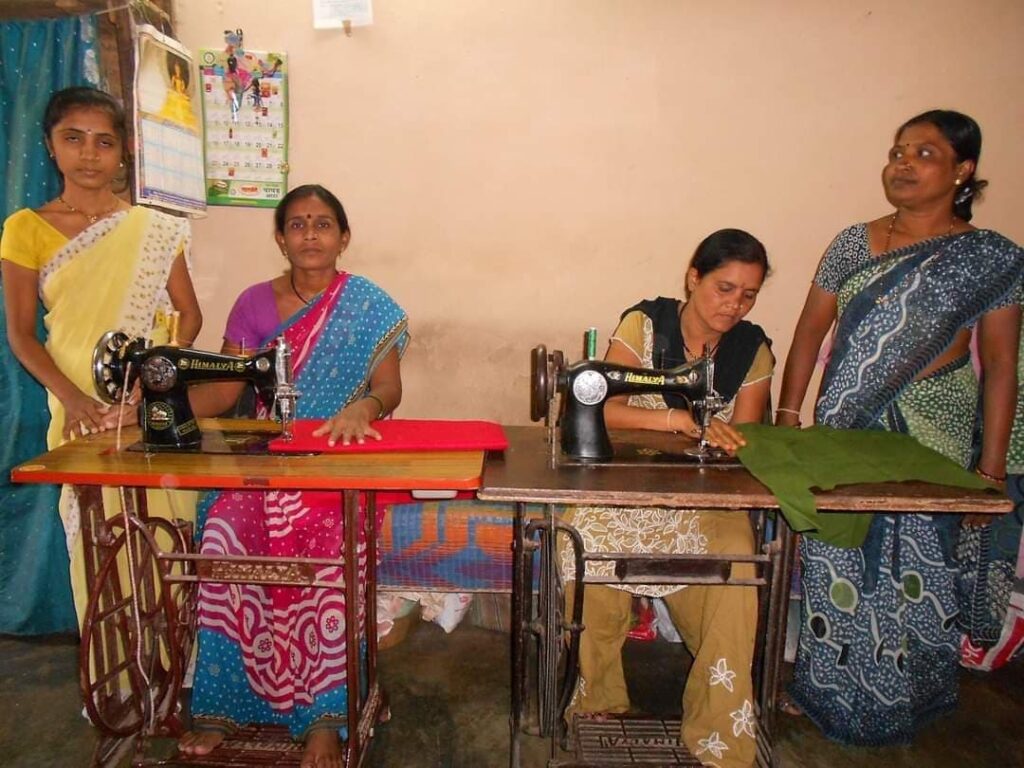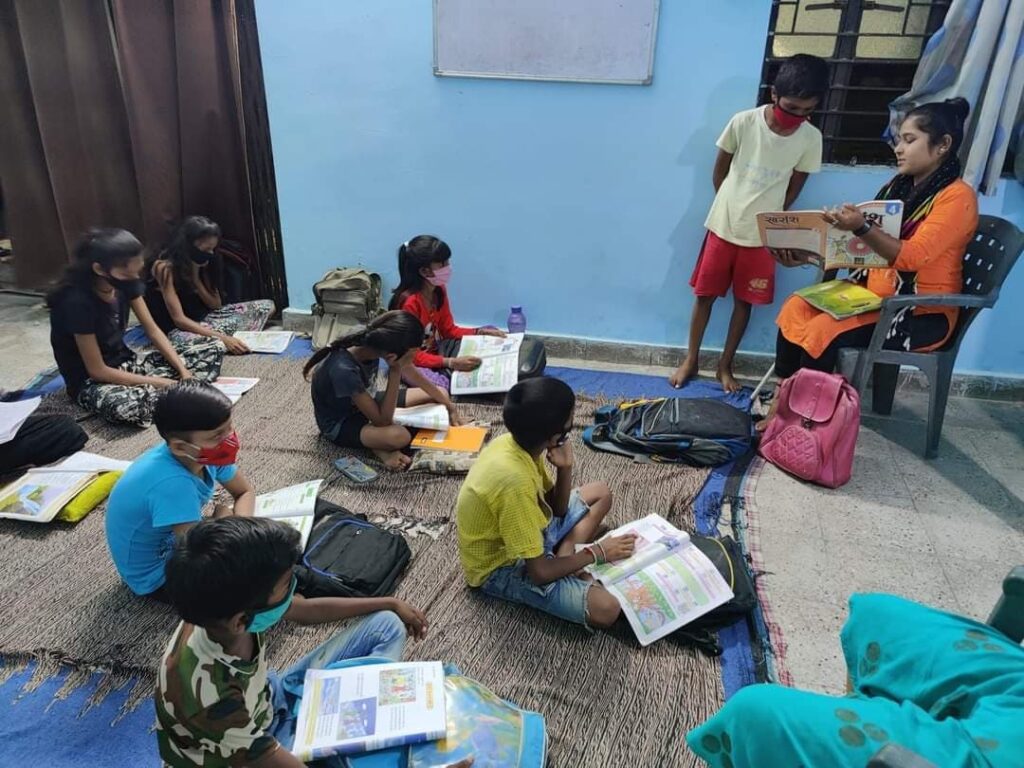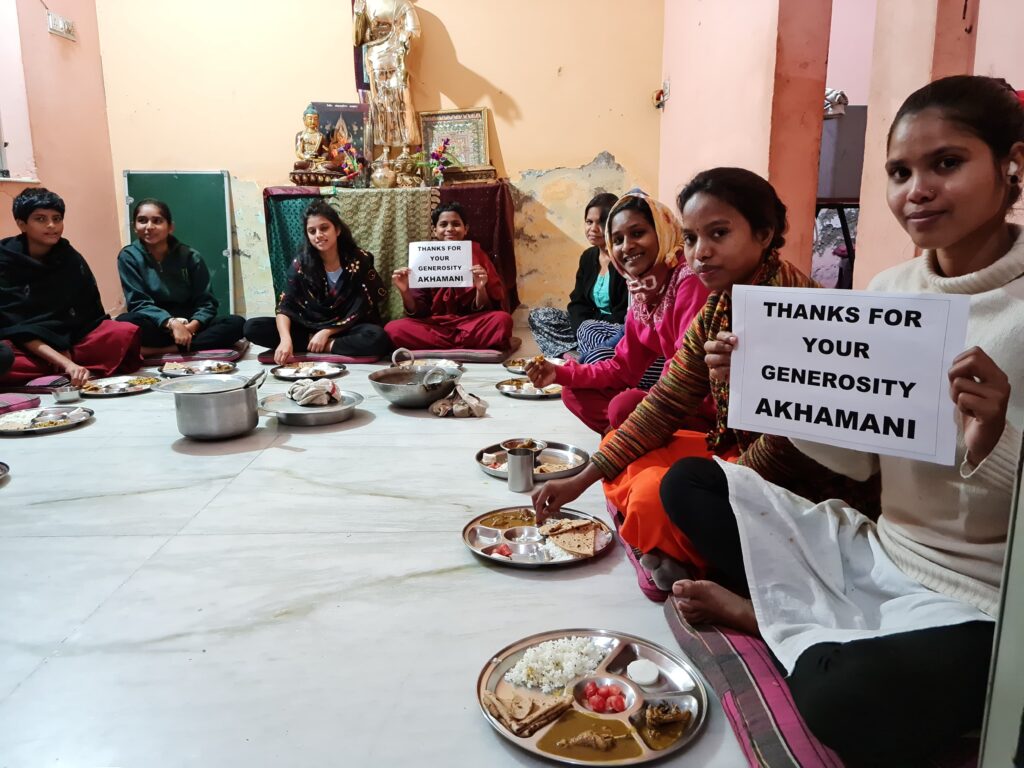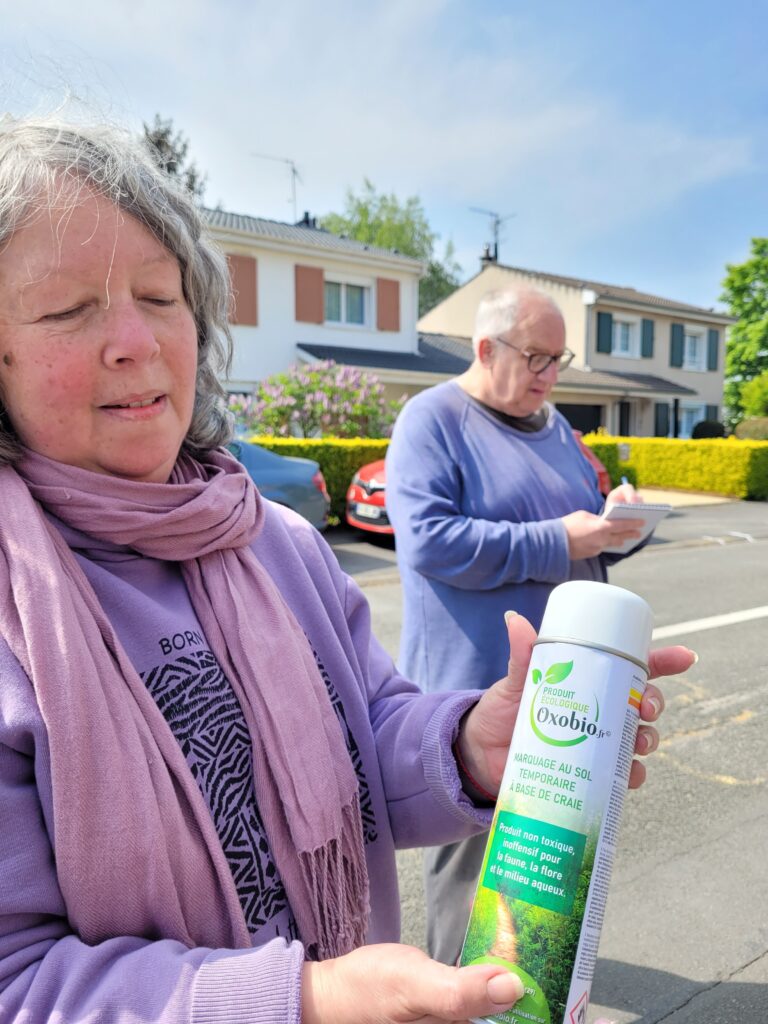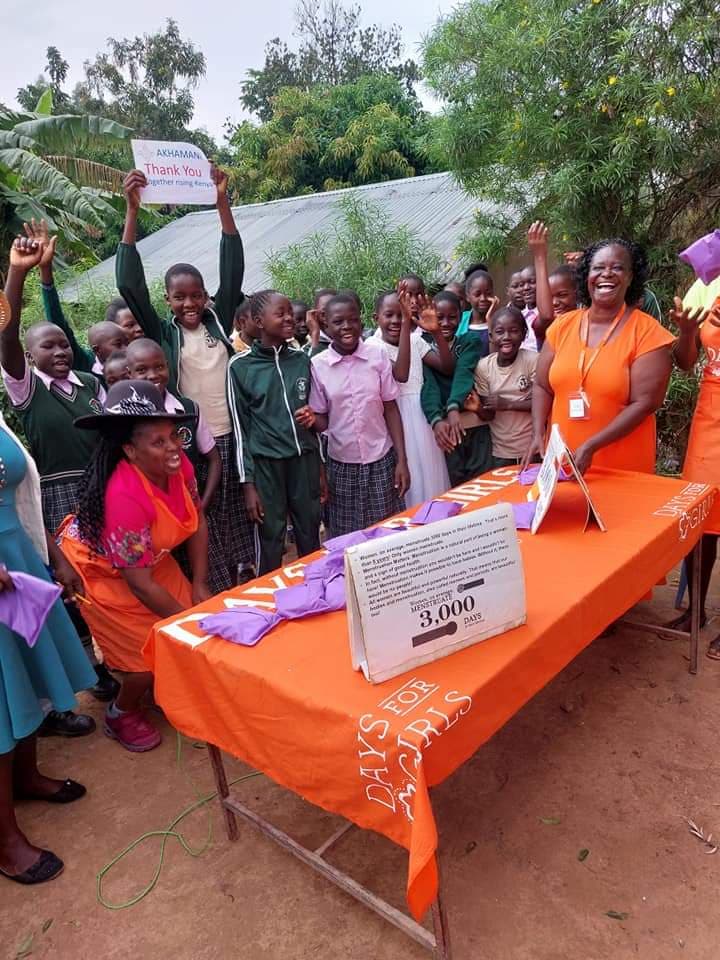 Aide en Ukraine
Akhamani remercie les nombreux bénévoles qui sont venus nous aider à trier les boîtes et les sacs d'articles donnés; aux nombreuses personnes qui ont déposé de la nourriture, des médicaments, des vêtements, des kits d'hygiène, du matériel médical, etc. et à ceux d'entre vous qui ont contribué financièrement à la location d'un camion et au carburant pour nous aider à livrer l'aide.
Avec les fonds recueillis à la fois grâce aux dons et à notre événement de Loto, nous avons acheté : de la nourriture de base, de l'eau, des articles d'hygiène générale et des médicaments pour les réfugiés de guerre à la frontière entre la Pologne et l'Ukraine. Ensemble, nous sommes restés forts pour aider activement ceux qui souffrent les ravages de la guerre. Merci pour votre confiance en notre cause.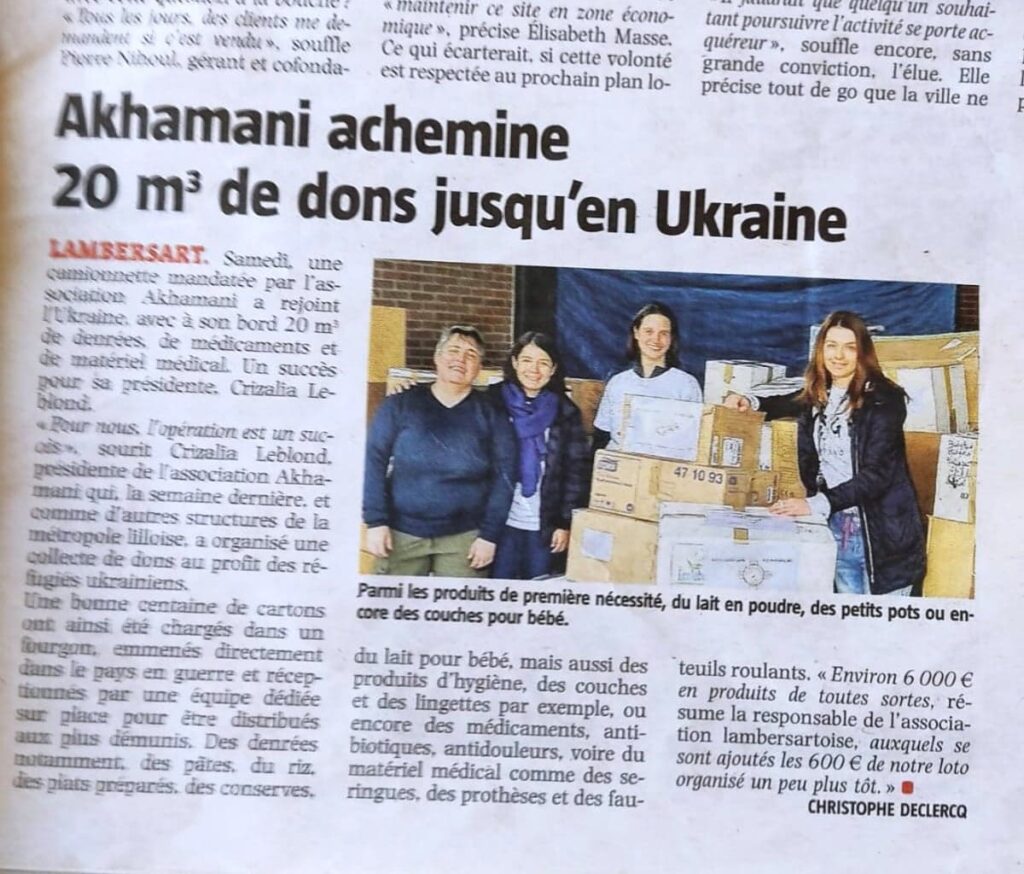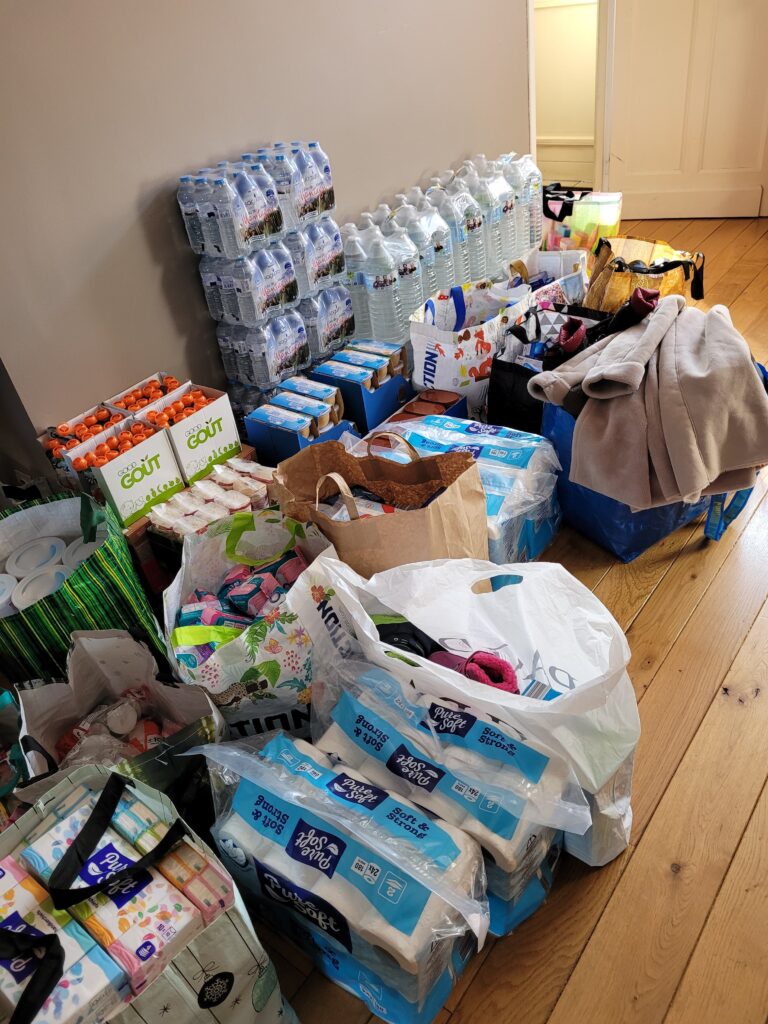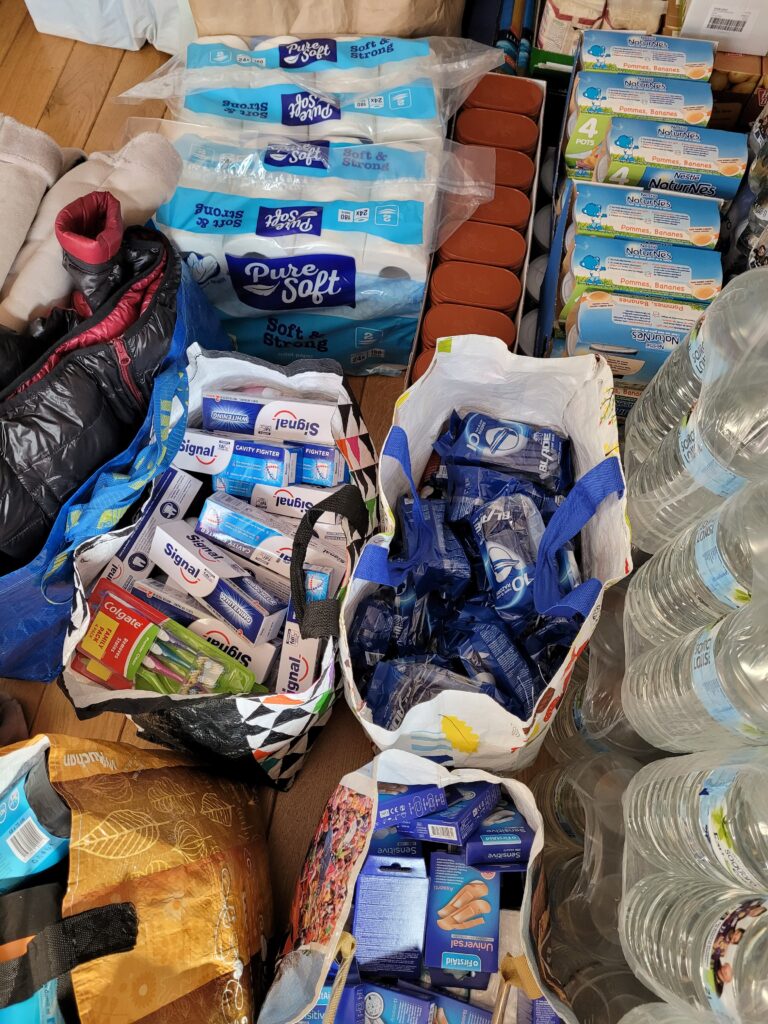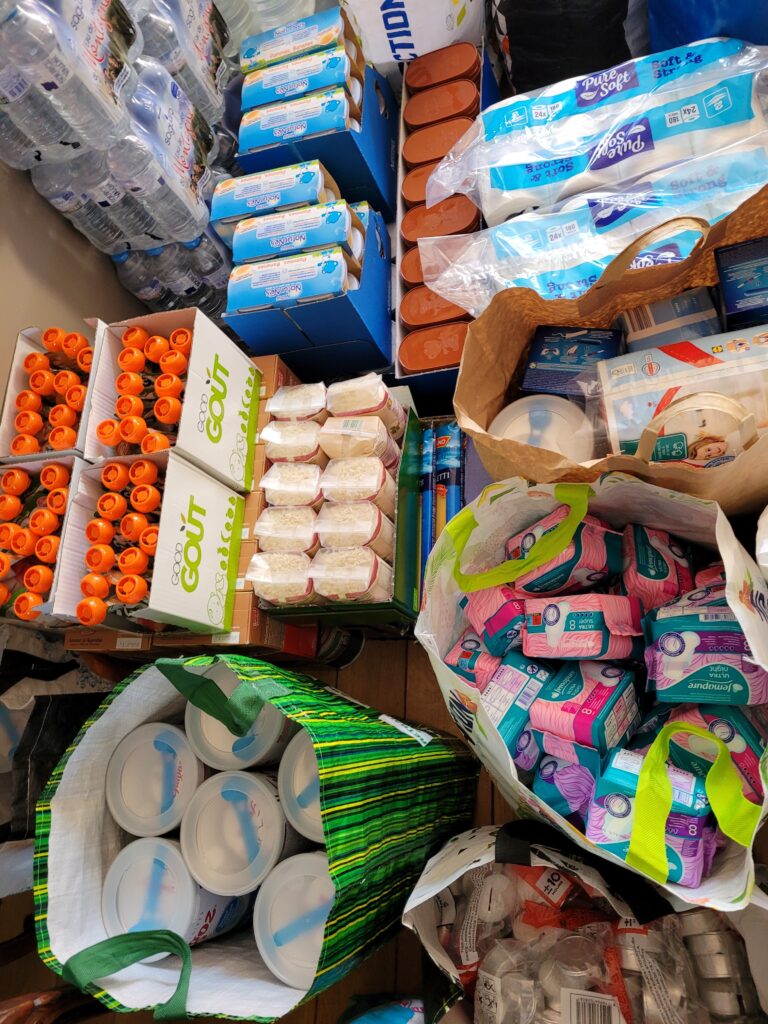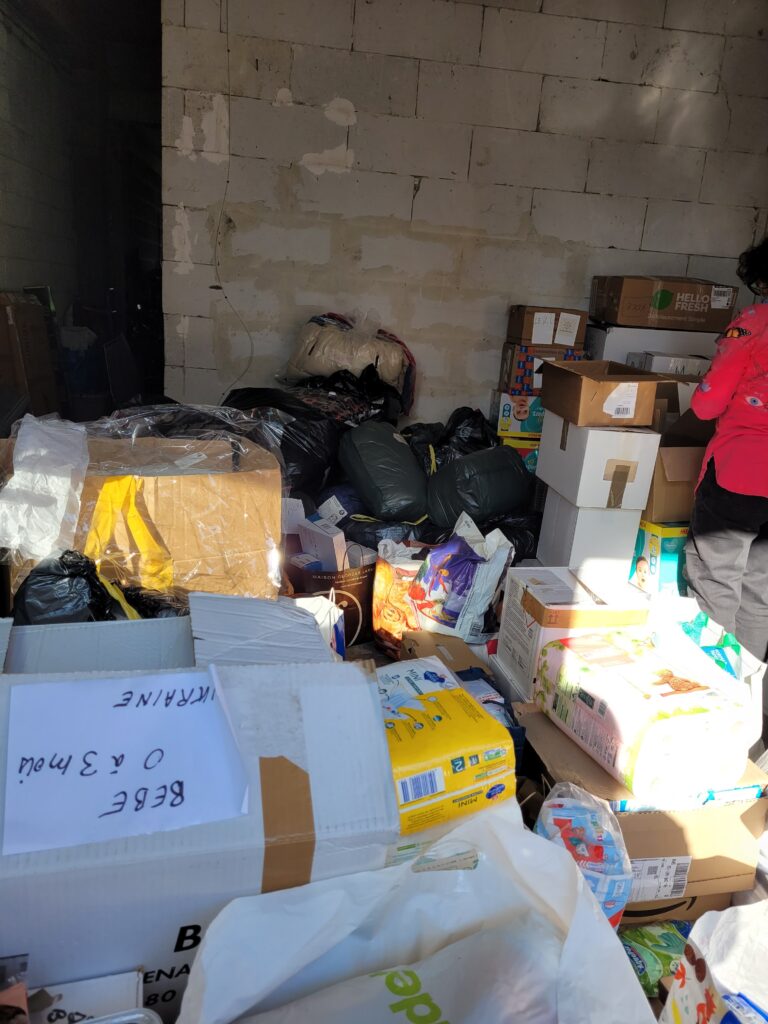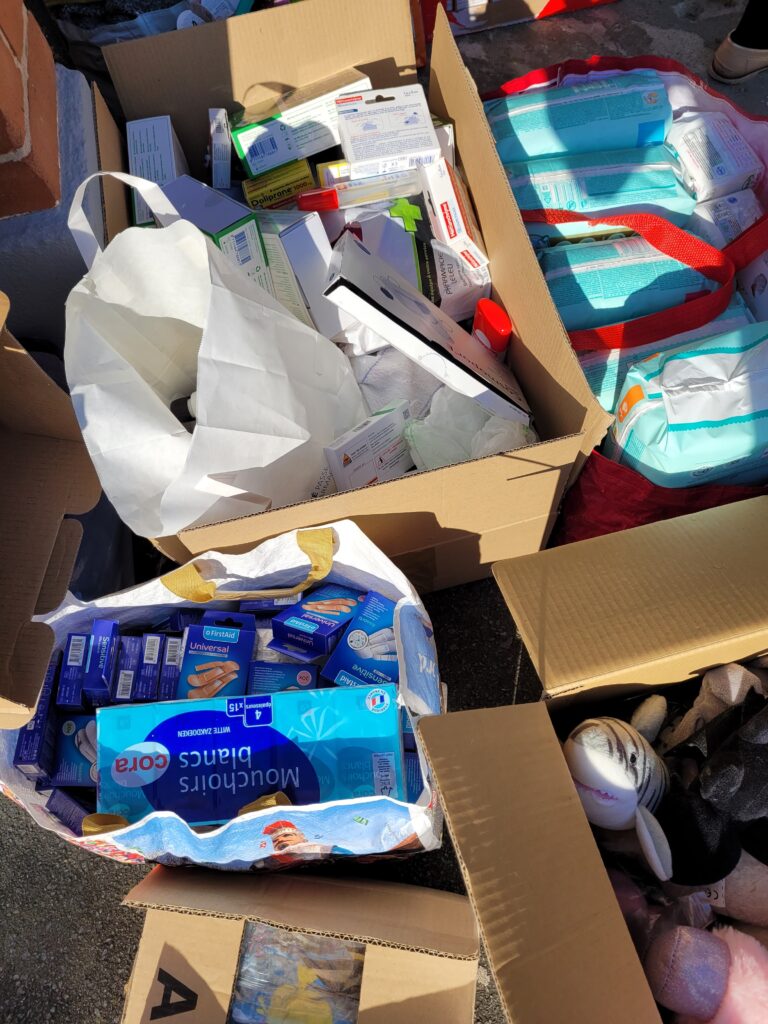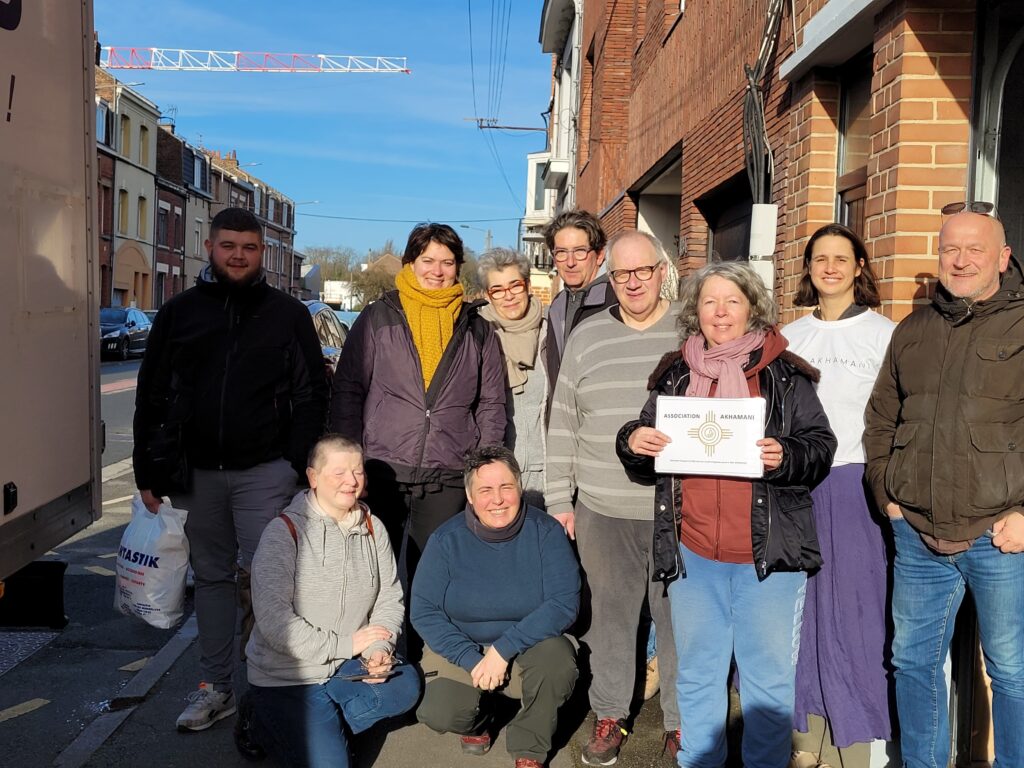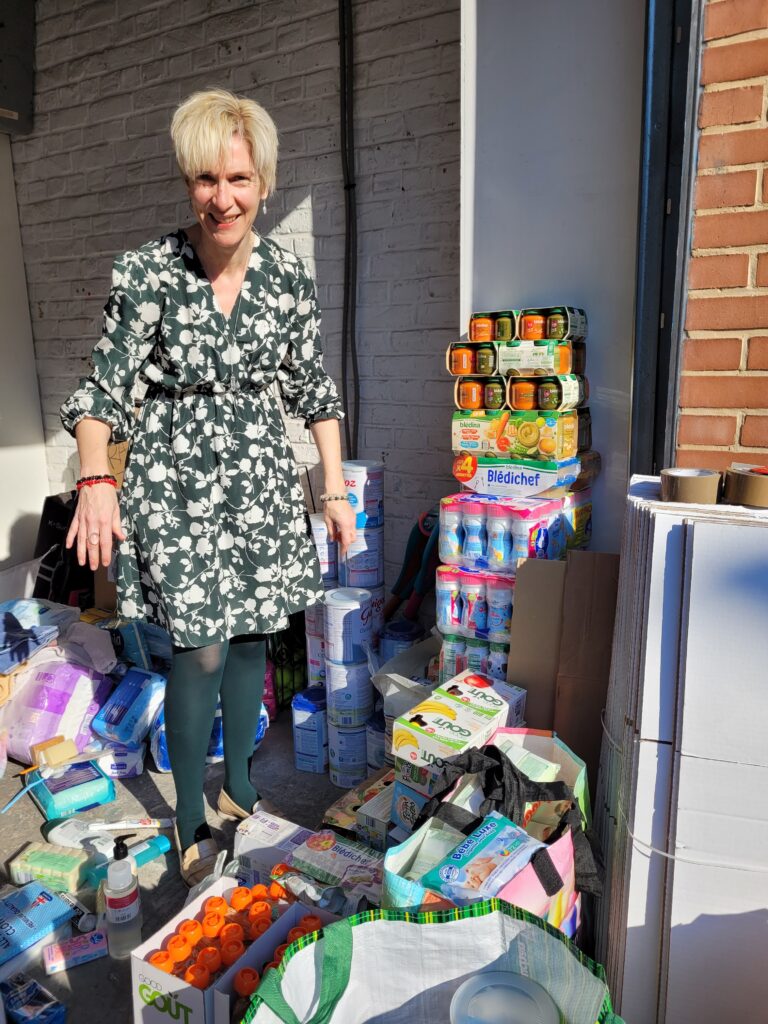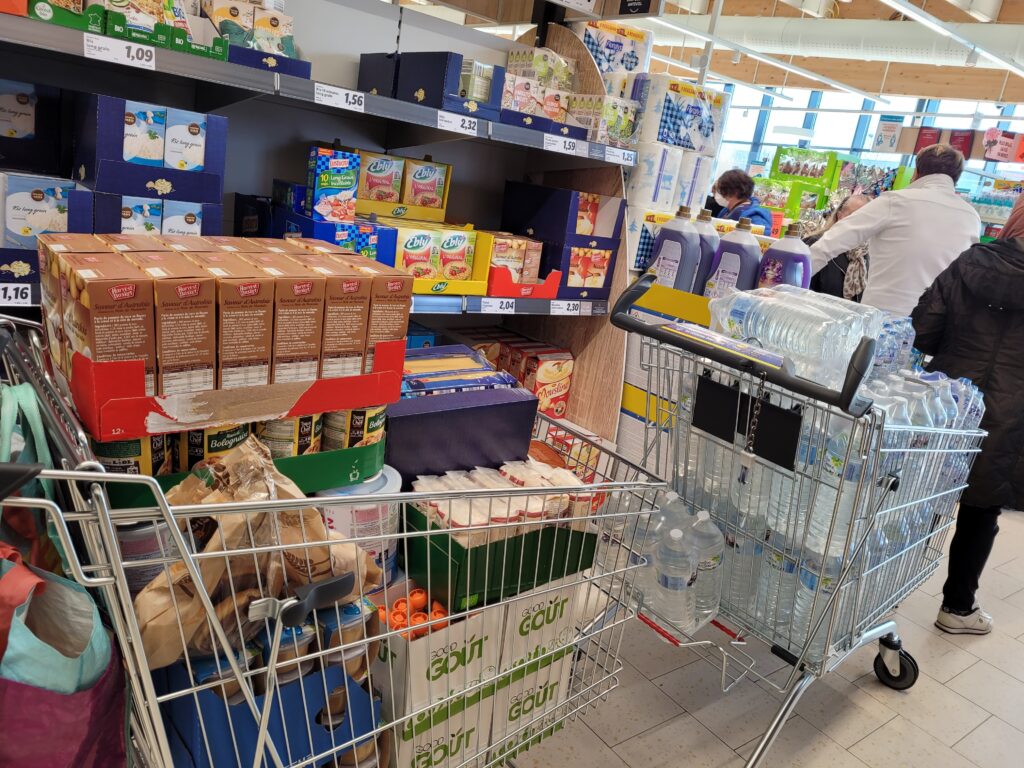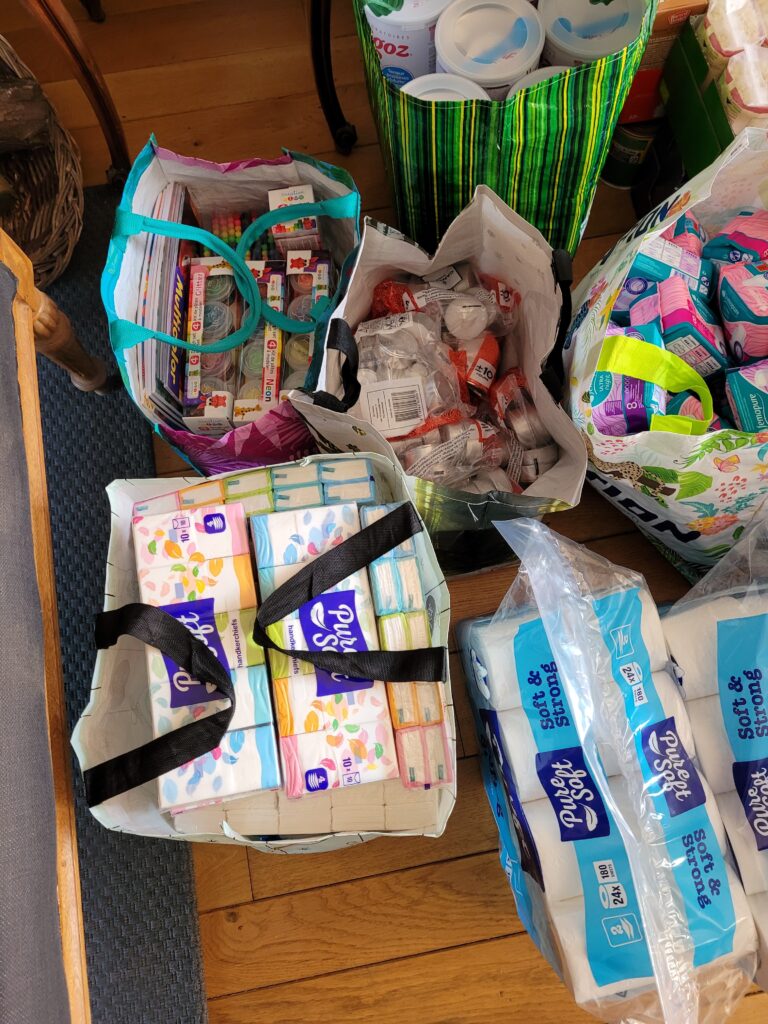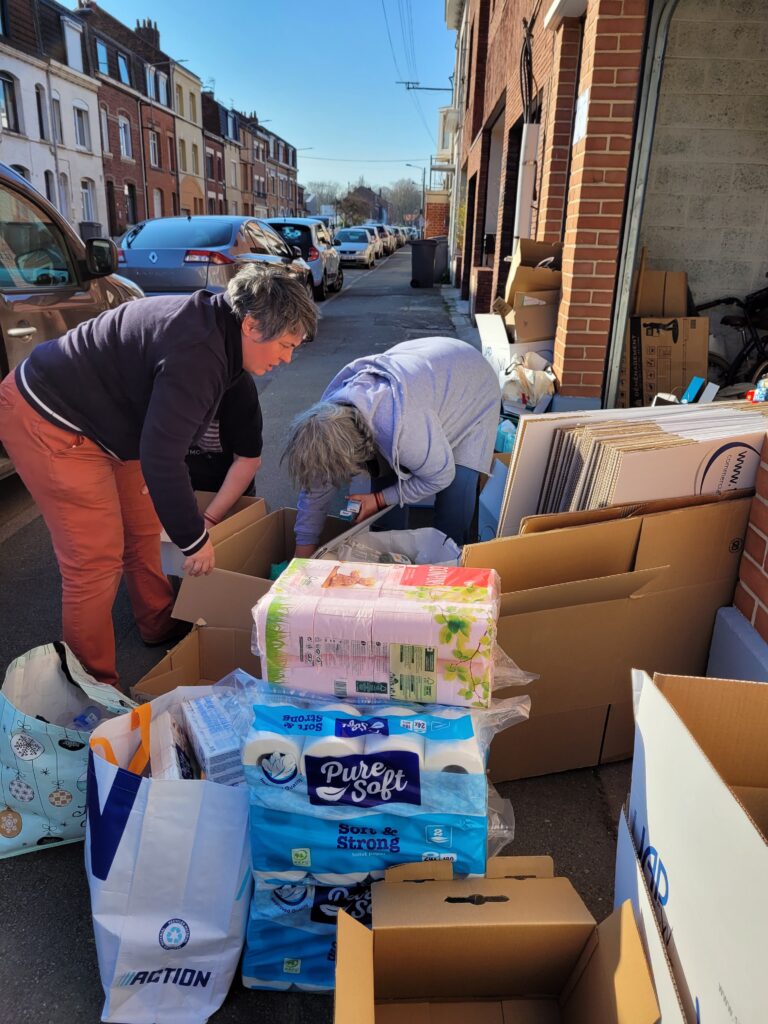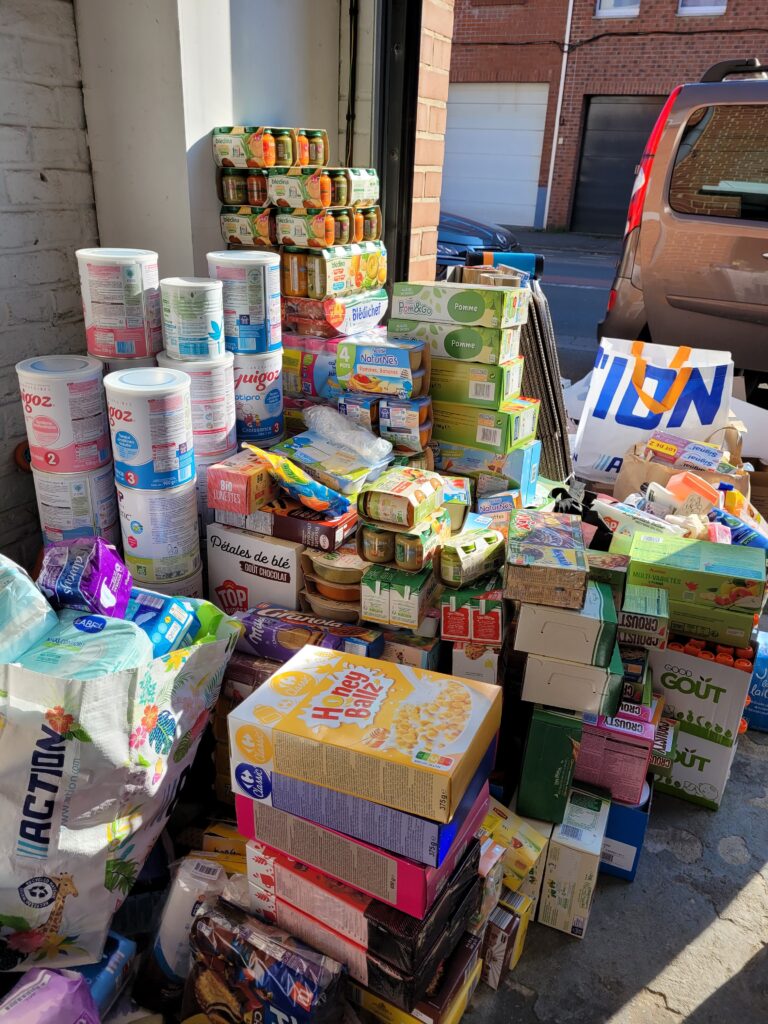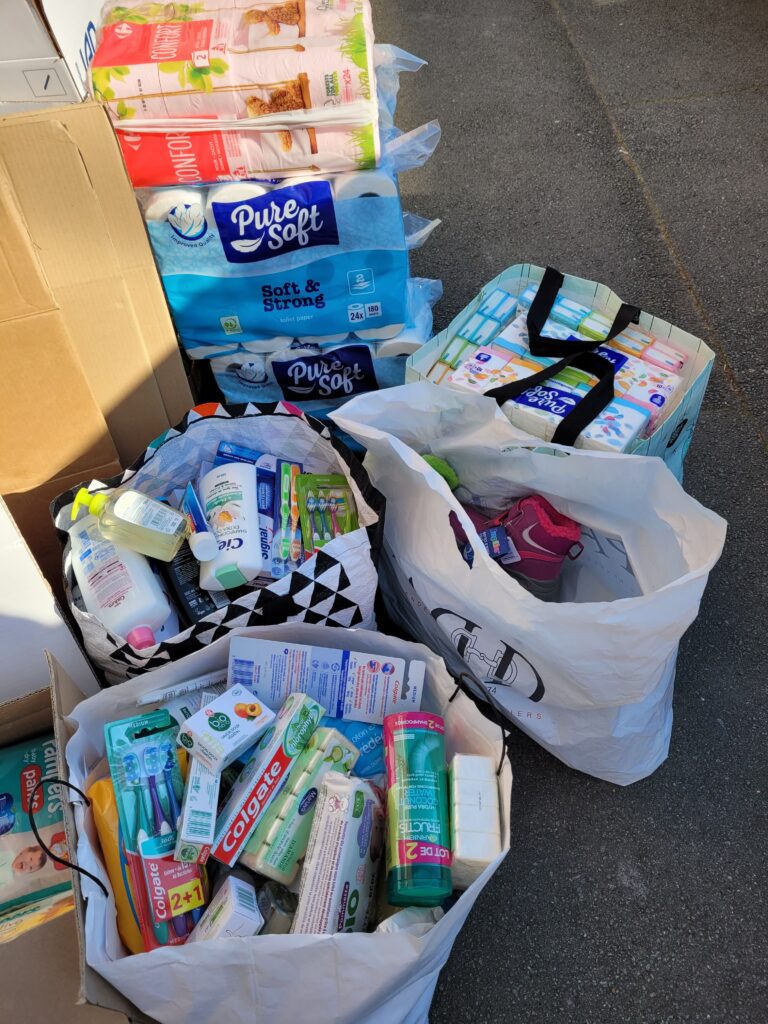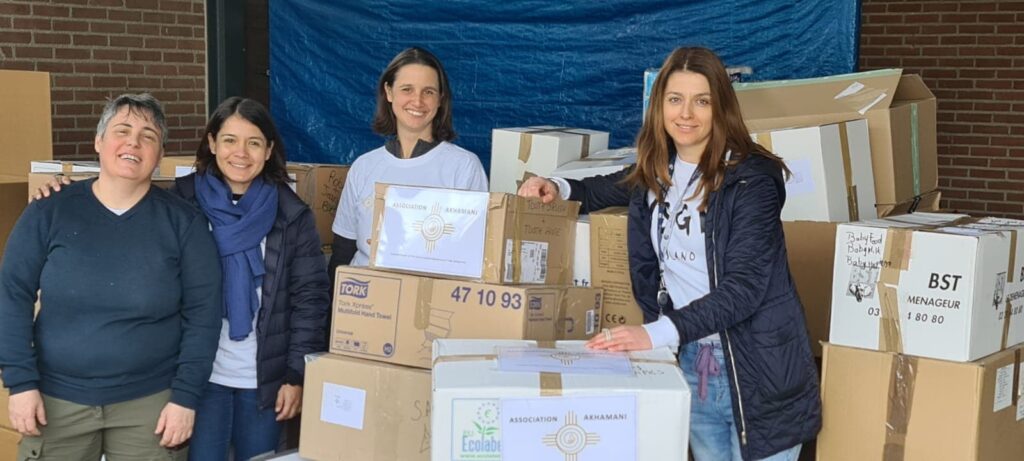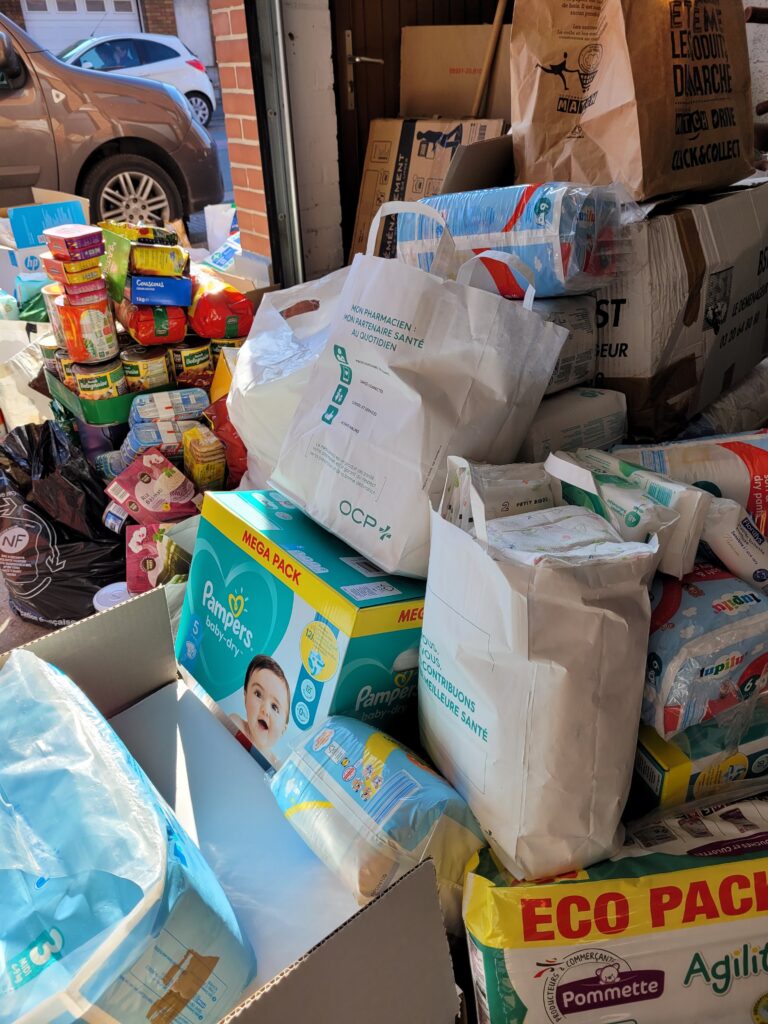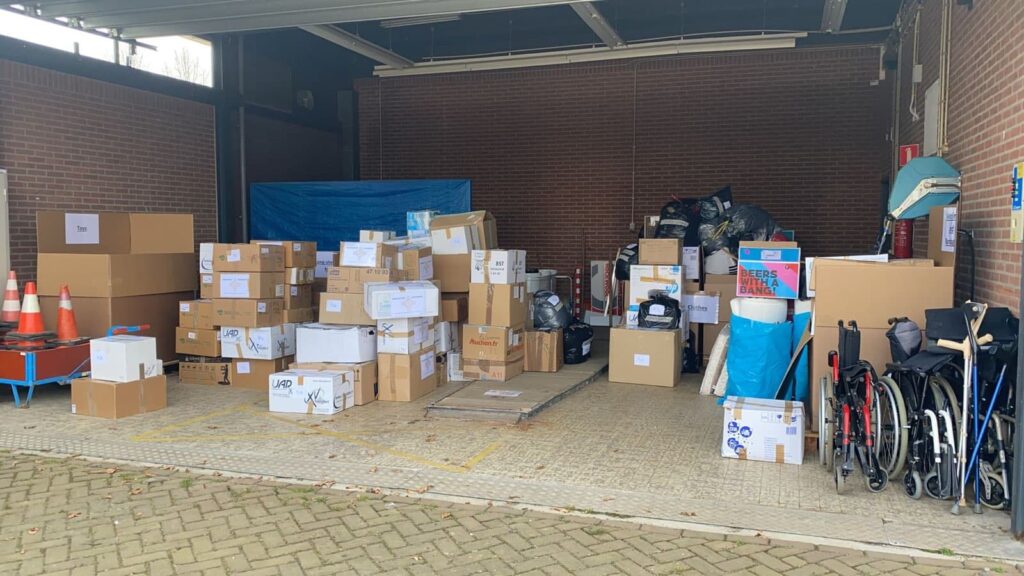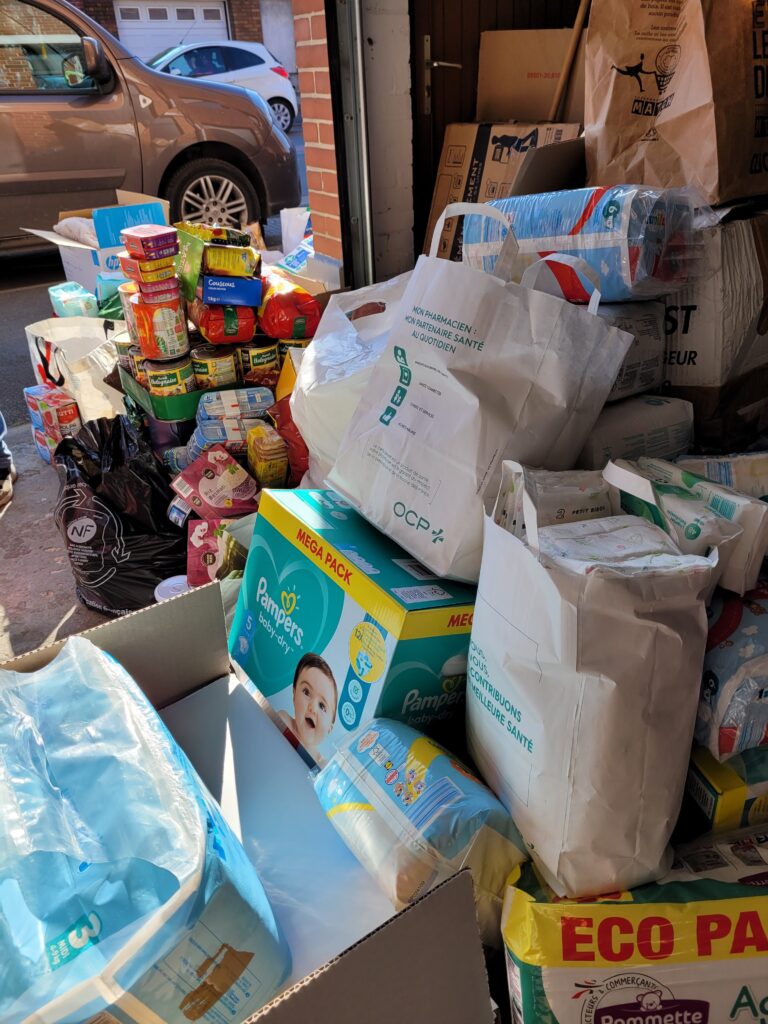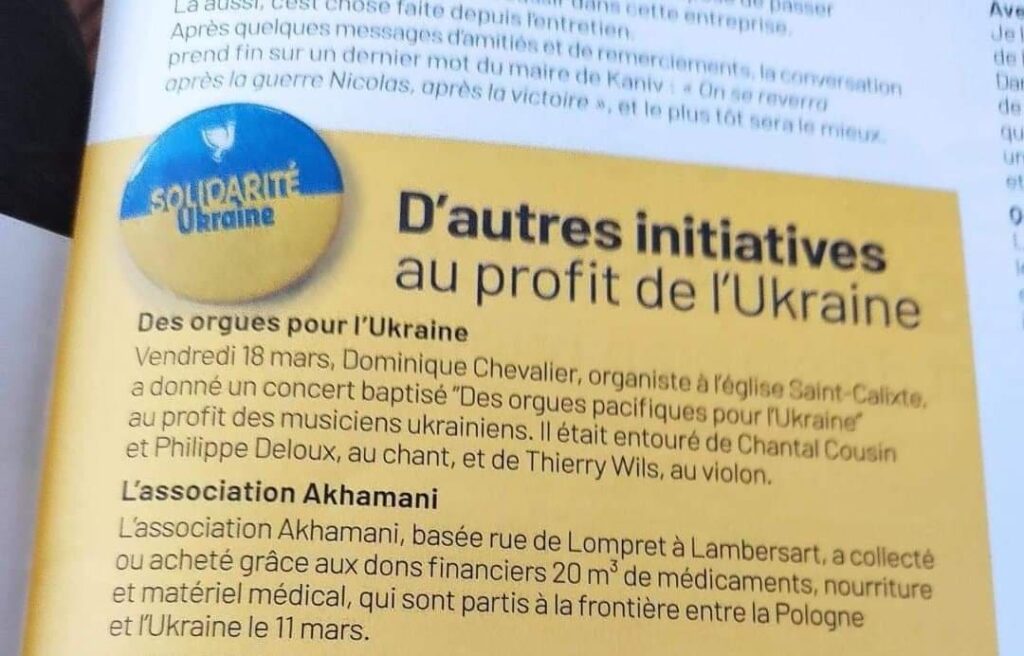 Loto 2022
On February 27th, 2022 Akhamanni organized a community bingo at the Mont Garin Farm of Lambersart, France. Close to 200 participants showed up for the event! We thank our association volunteers for coming out to help us run the event, the people that donated the prizes that were handed out, and for the baked goods that were sold. The proceeds of our event served to finance our Ukraine relief effort and to send food to impoverished communities in Mexico. Thank you everyone for supporting our cause!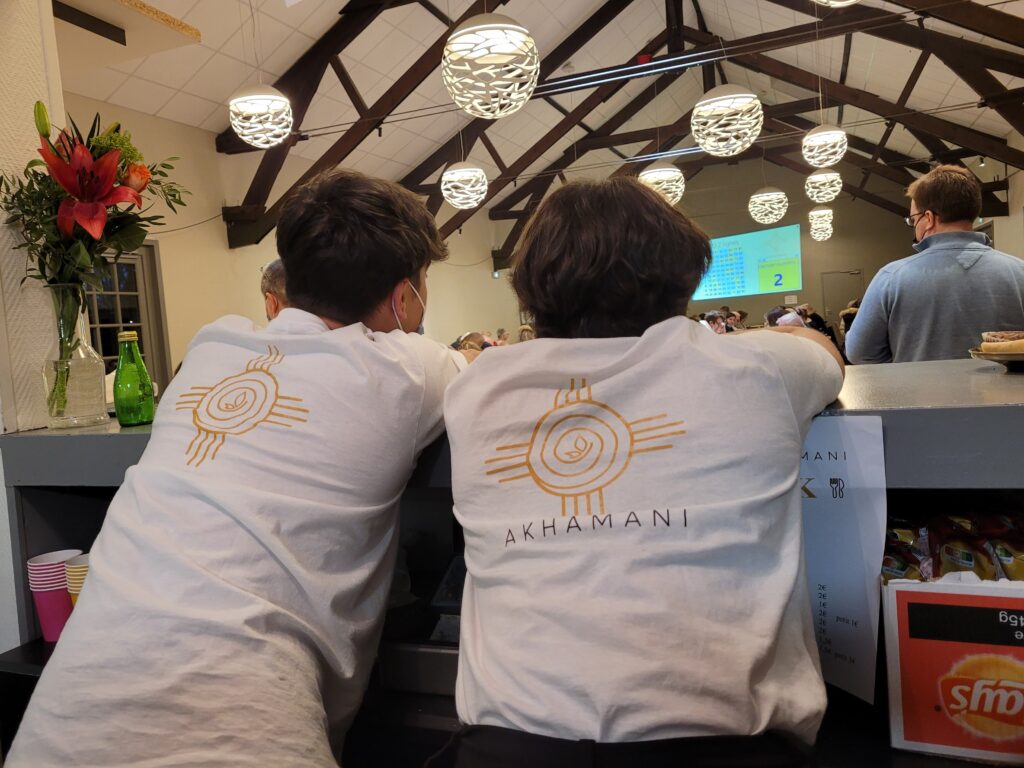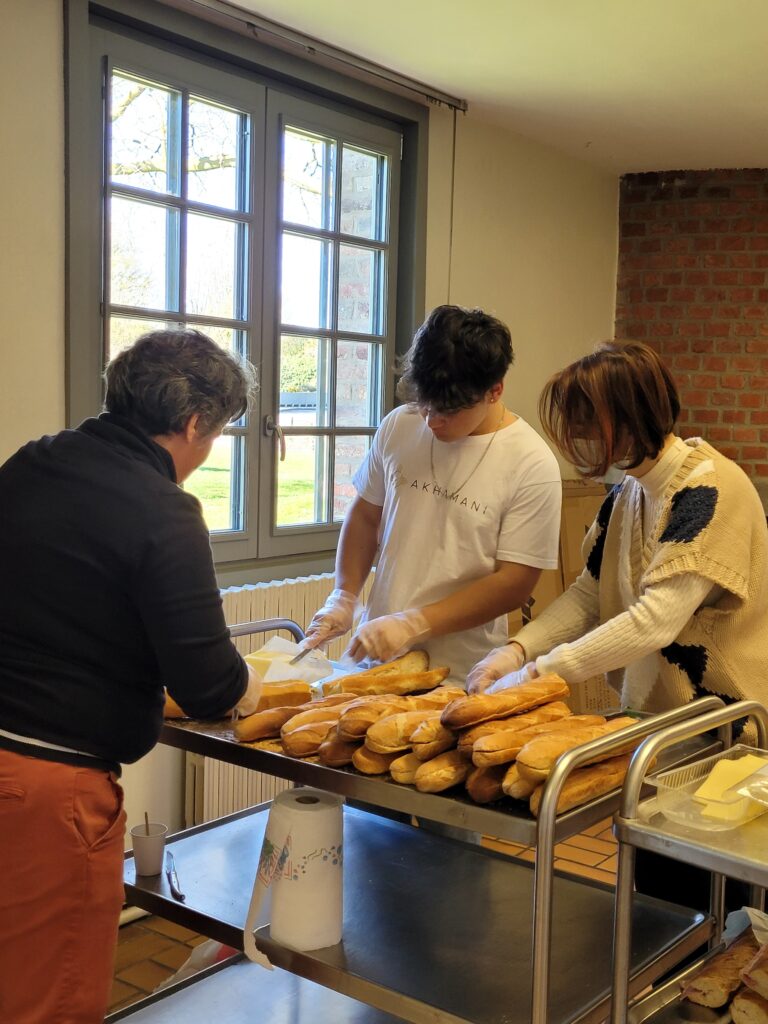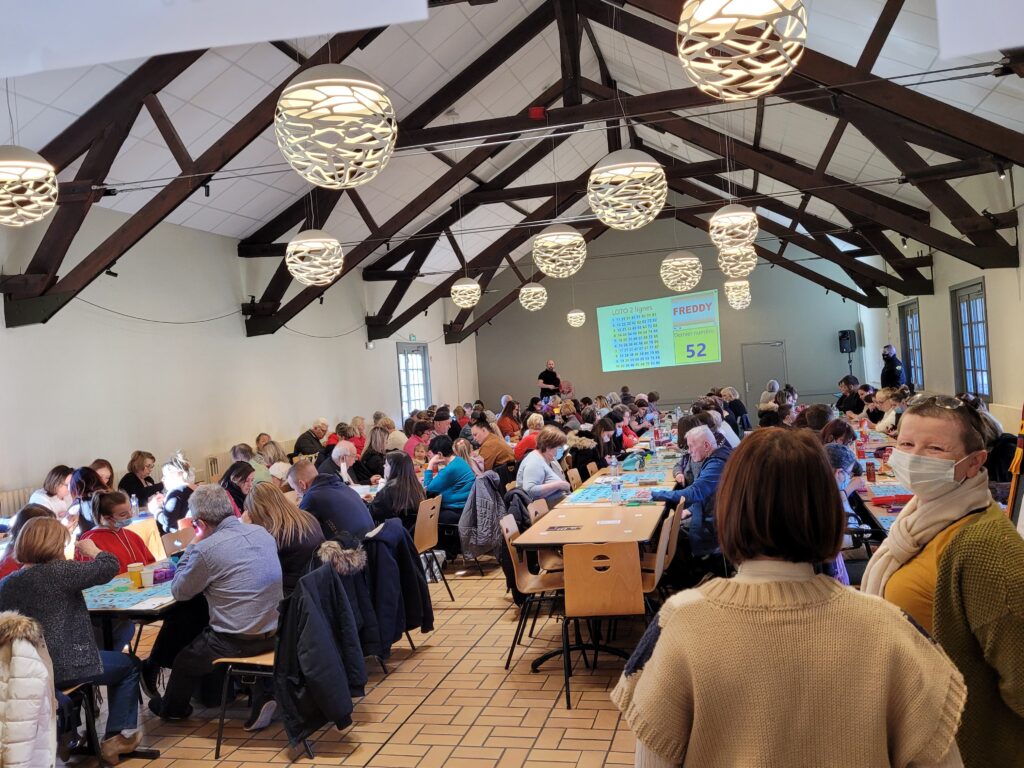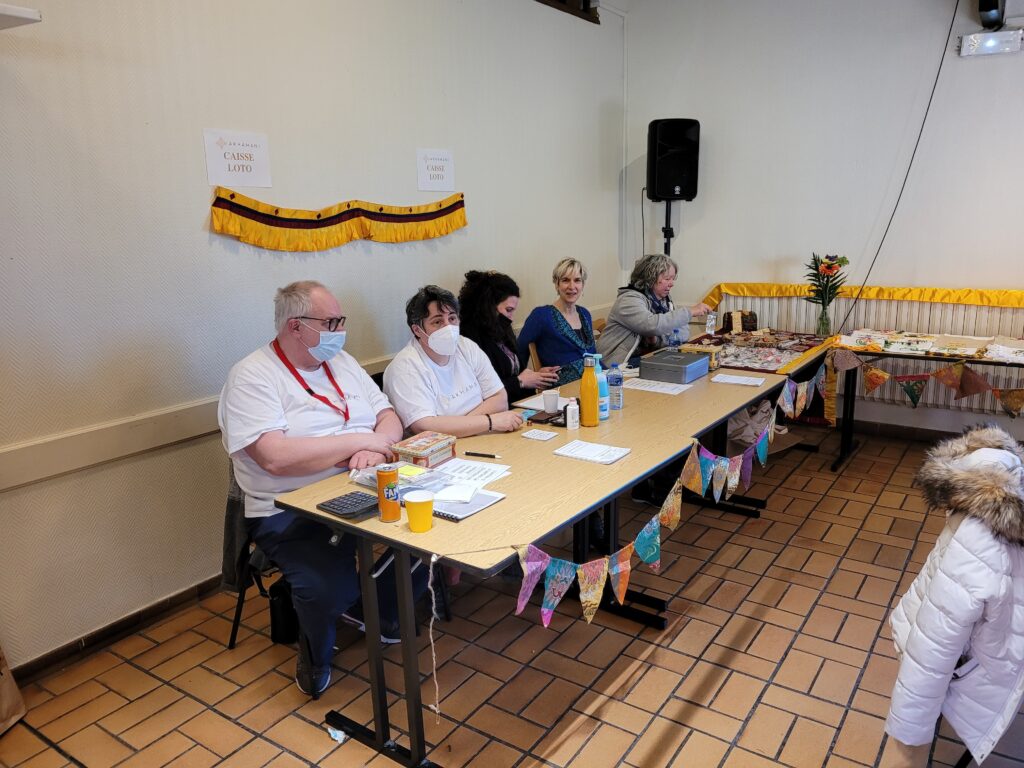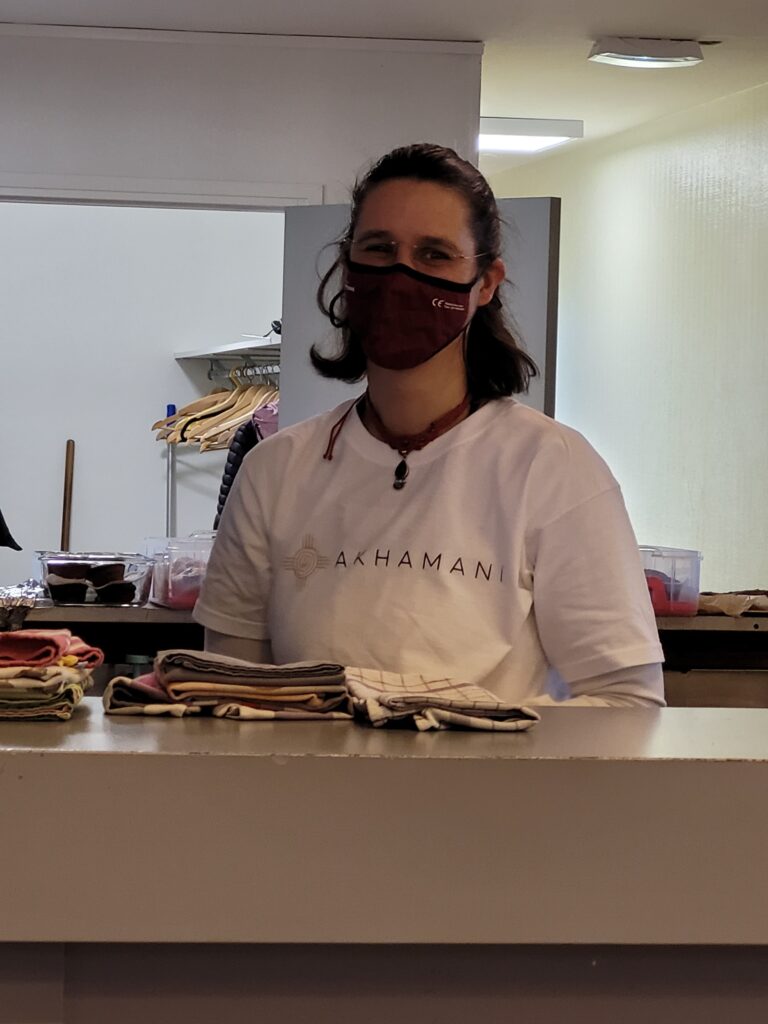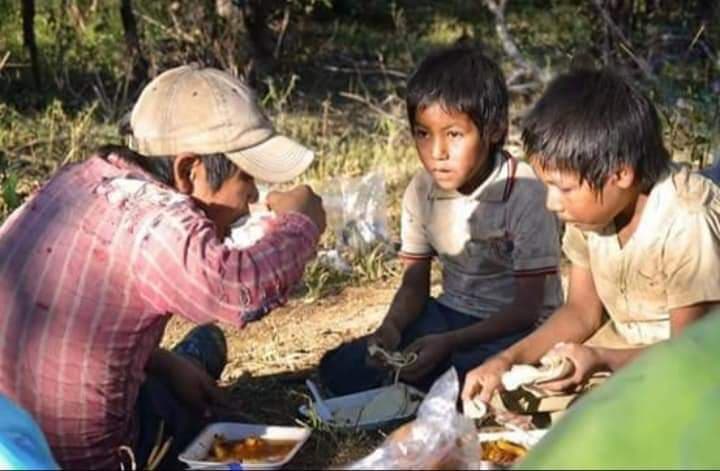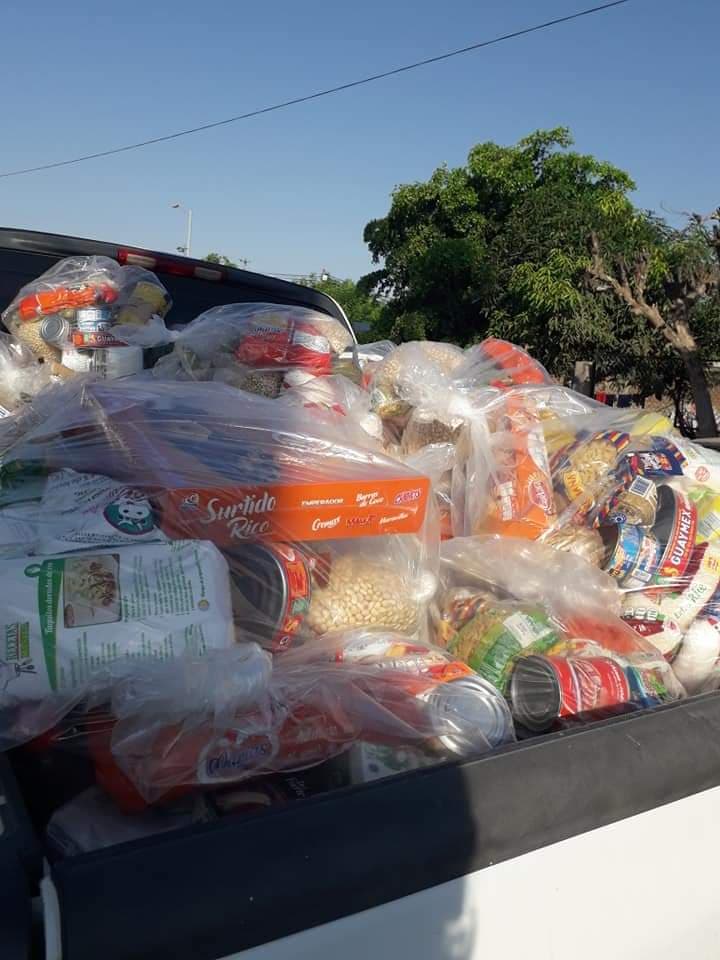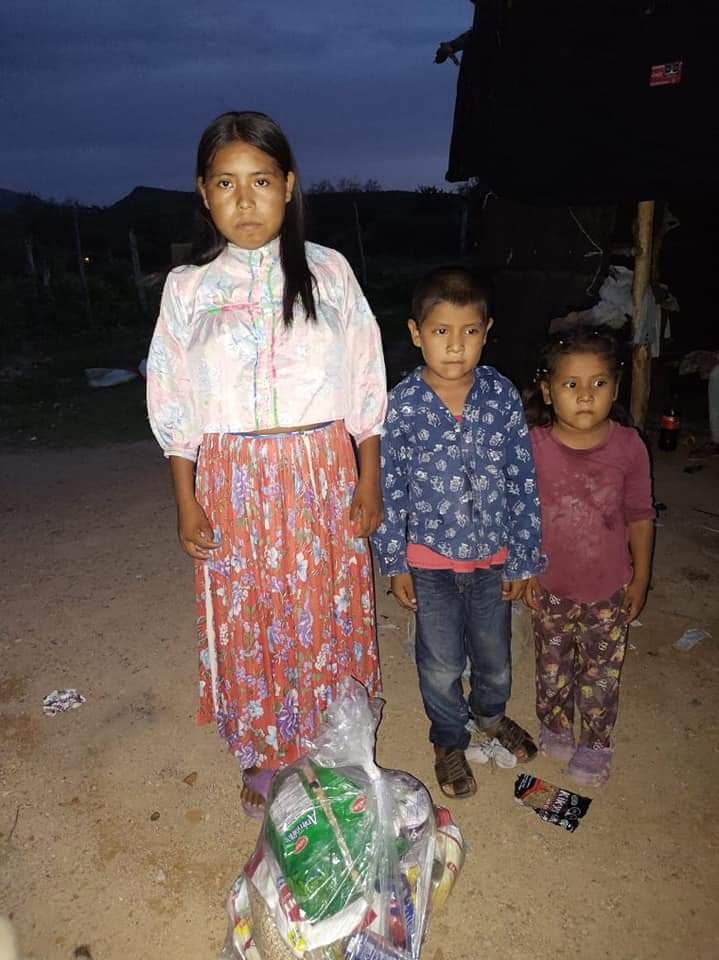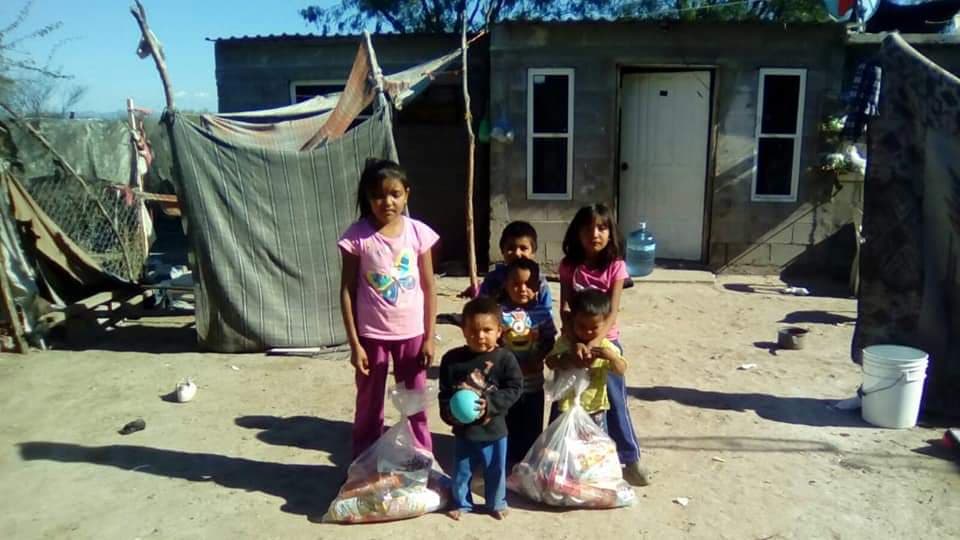 Conference 2021: Songs of the World
La musique est l'une des rares expressions humaines qui relie les cultures et communique dans une langue que tout le monde peut comprendre.C'est une expérience puissante qui touche le cœur des gens et les emmène dans un voyage vers leur propre humanité. C'est donc avec une grande joie qu'Akhamani a invité chacun.e à vivre un aspect du patrimoine culturel mondial à travers les voix de Gazom Lhamo & Tha Wiyaka Wakan.
Nous remercions Gazom Lhamo et Tha Wiyaka Wakan d'avoir fait le voyage jusqu'à Lambersart, en France, pour partager leurs chansons avec nous ; pour leur disposition à nous parler ouvertement de leur culture et du symbolisme derrière leurs chansons. Merci à vous, Gérard, Sabine, Fréderic, & Thomas pour votre aide et vos longues heures de travail pour rendre cet événement possible. Nous remercions également l'équipe des médias pour ses services, qui a permis à Akhamani de diffuser la conférence dans le monde entier.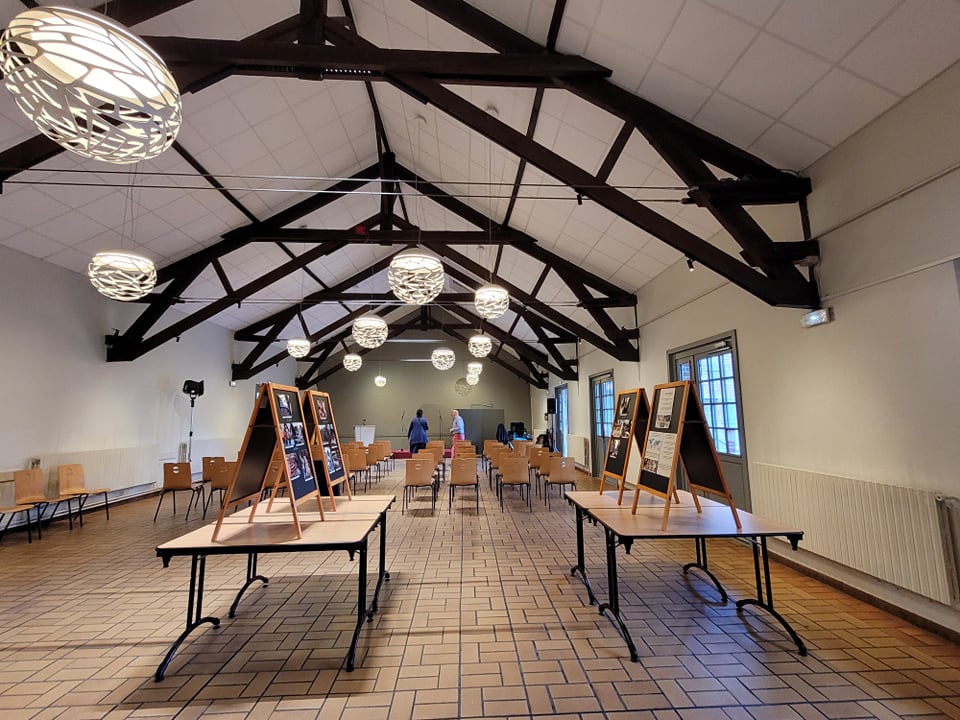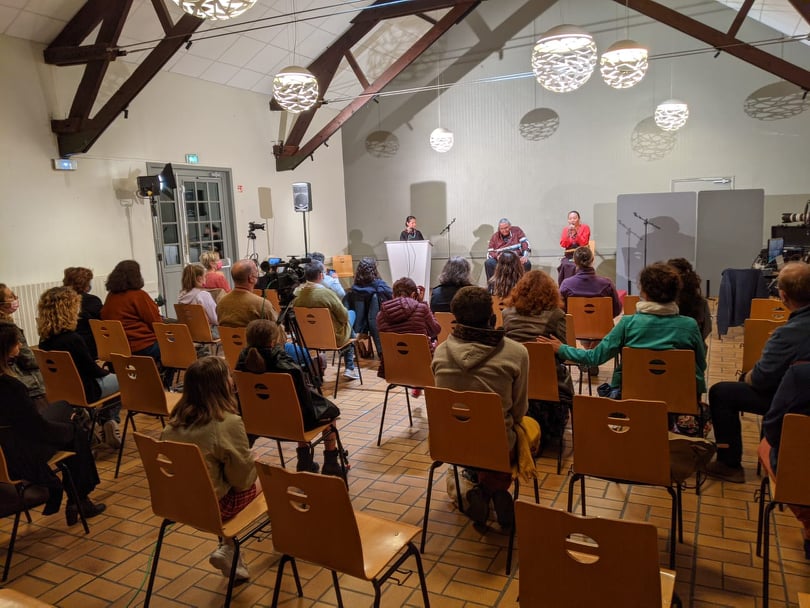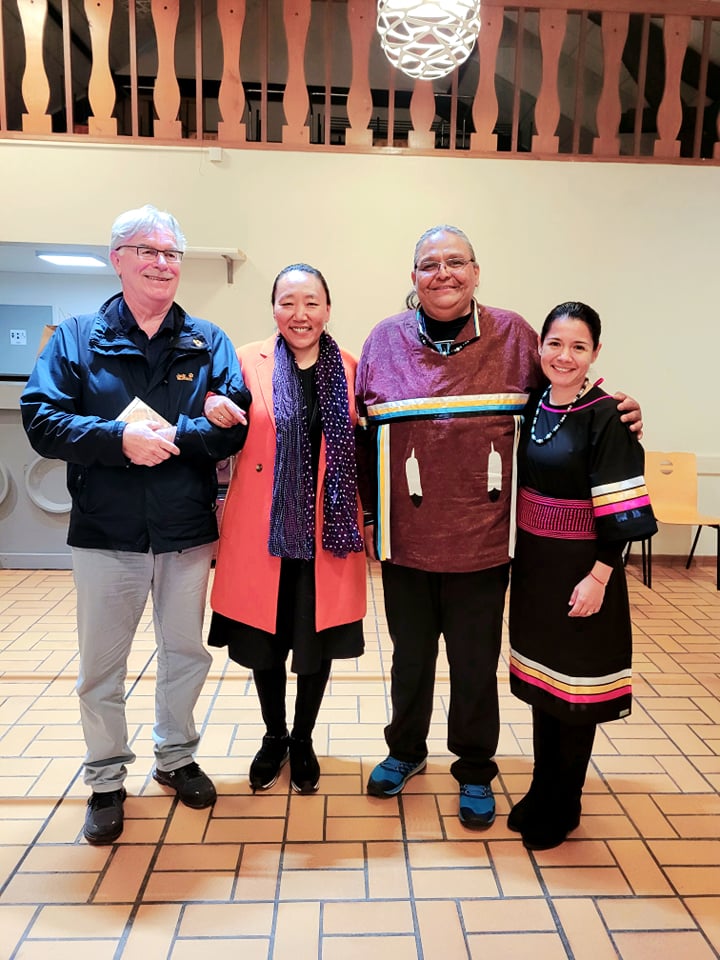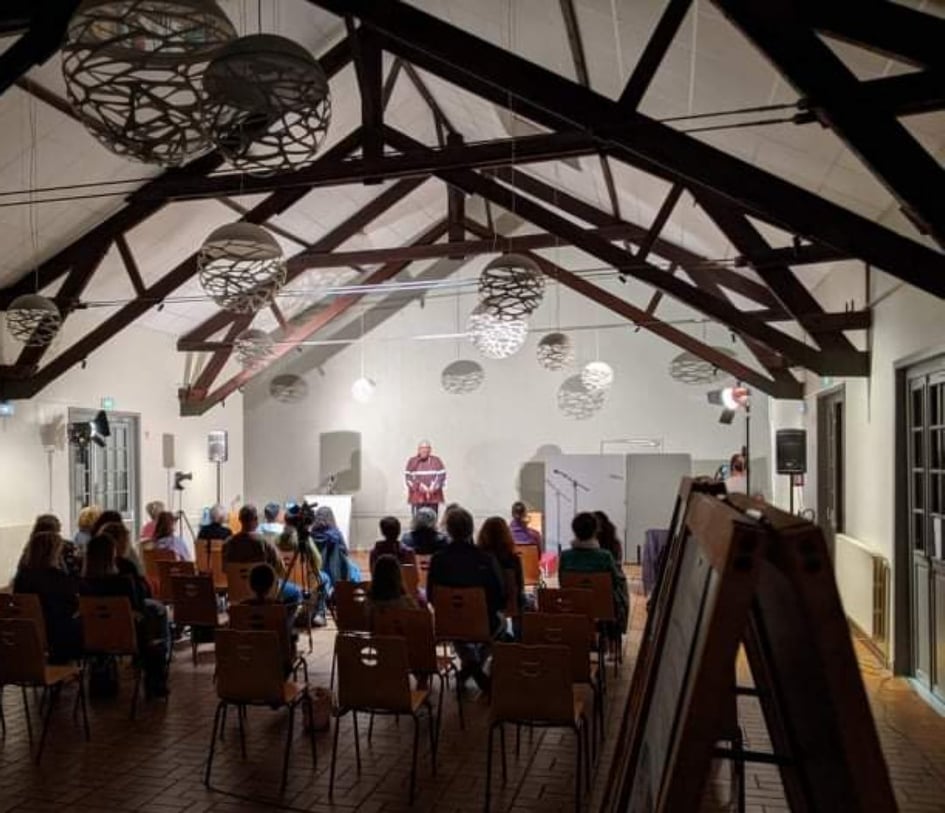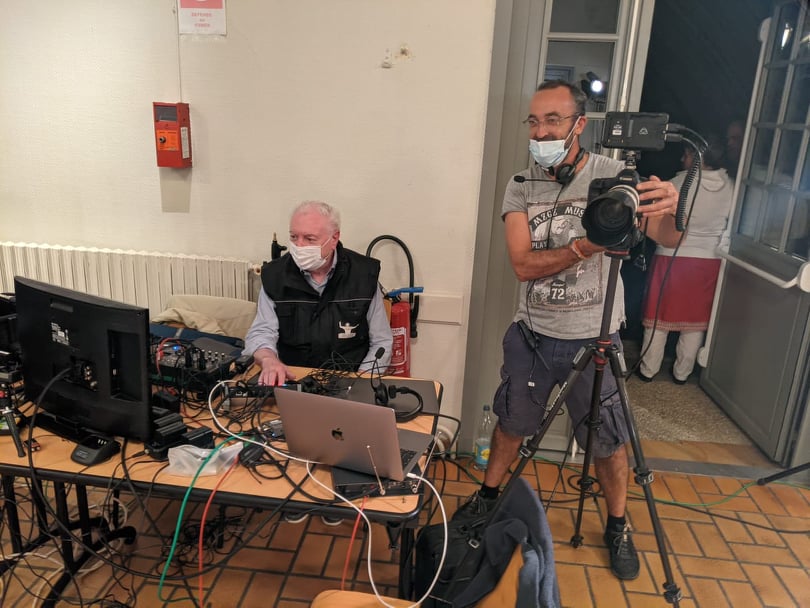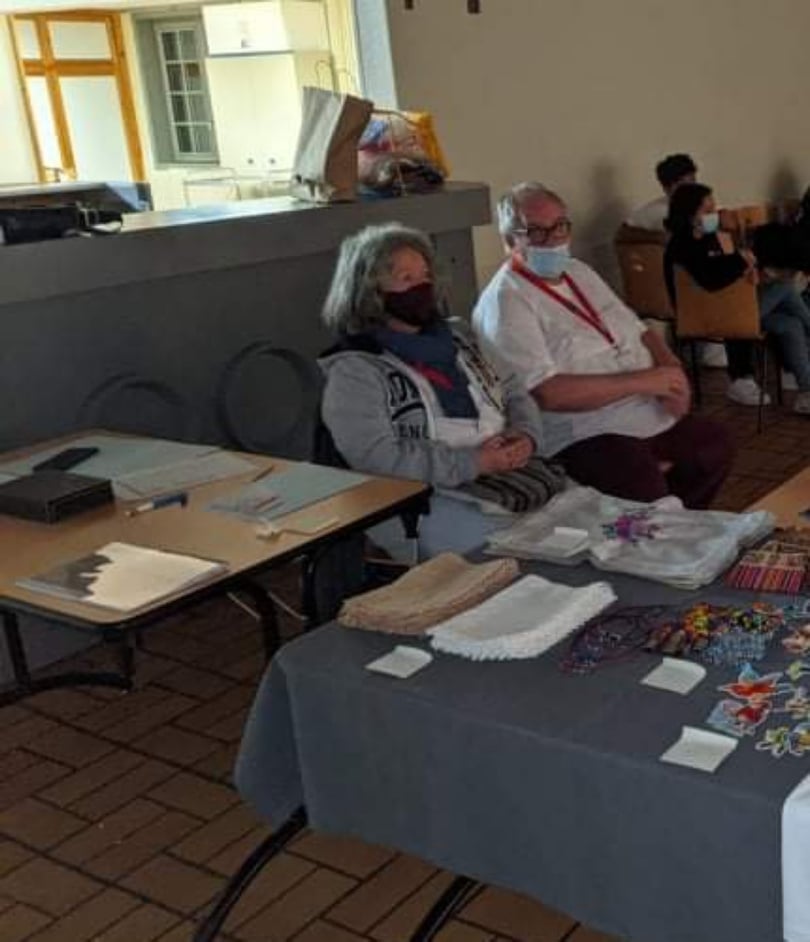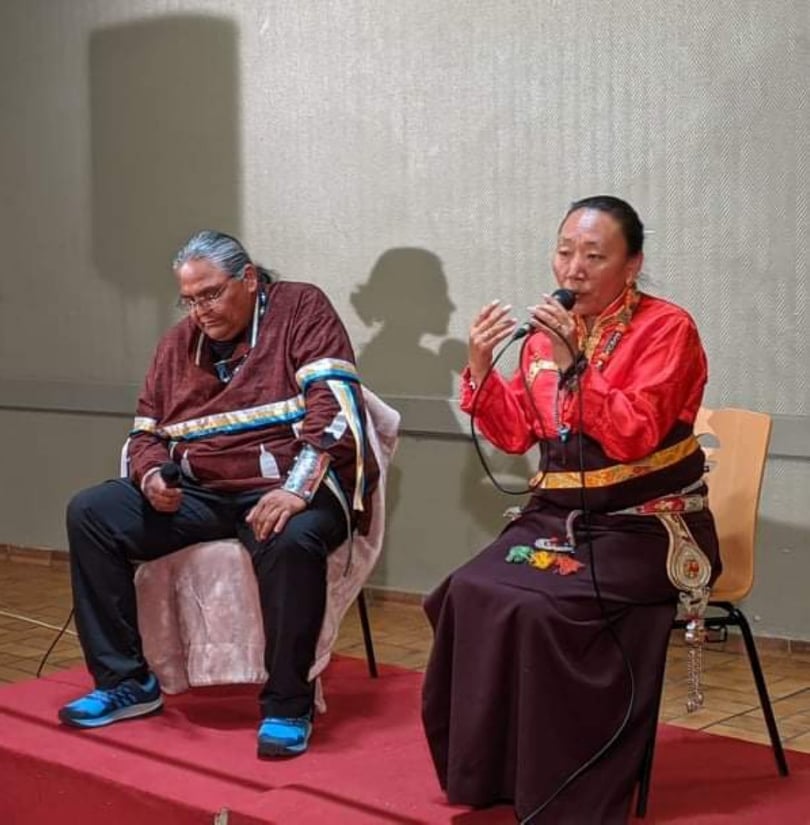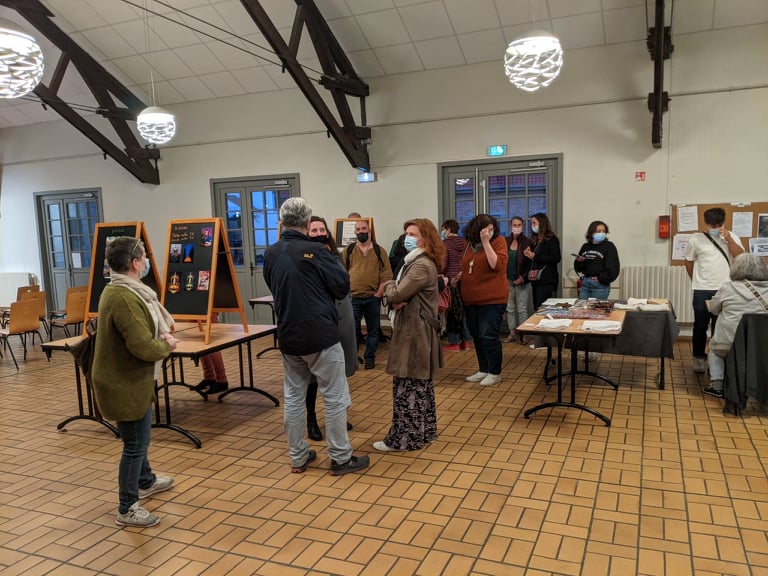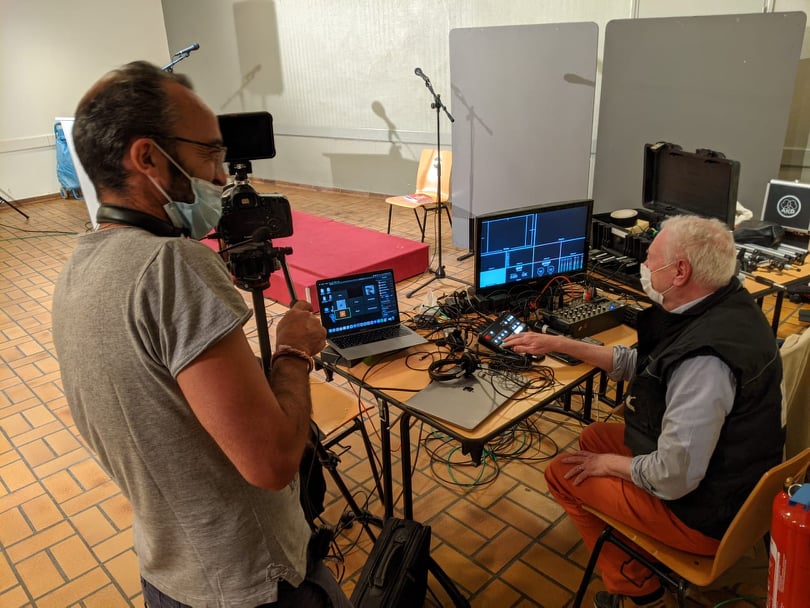 Brocante 2021: Community Yard Sale
Le 3 octobre 2021, Akhamani a organisé une brocante dans la ville de Lambersart, en France. Malgré et le froid et les fortes pluies, nous avons réussi à récolter suffisamment de fonds pour financer notre projet d'accesssibilité à l'eau potable dans un petit village en Inde. Merci à Fréderic & Sabine pour vos longues heures de travail & votre engagement pour organiser cet événement. Notre gratitude va également aux membres d'Akhamani qui sont venus nous aider à la brocante. L'eau, c'est la vie !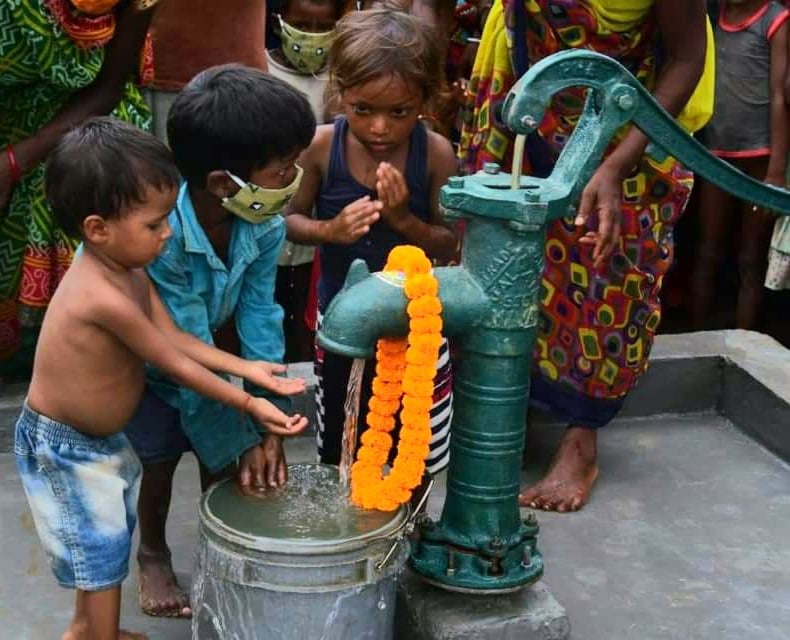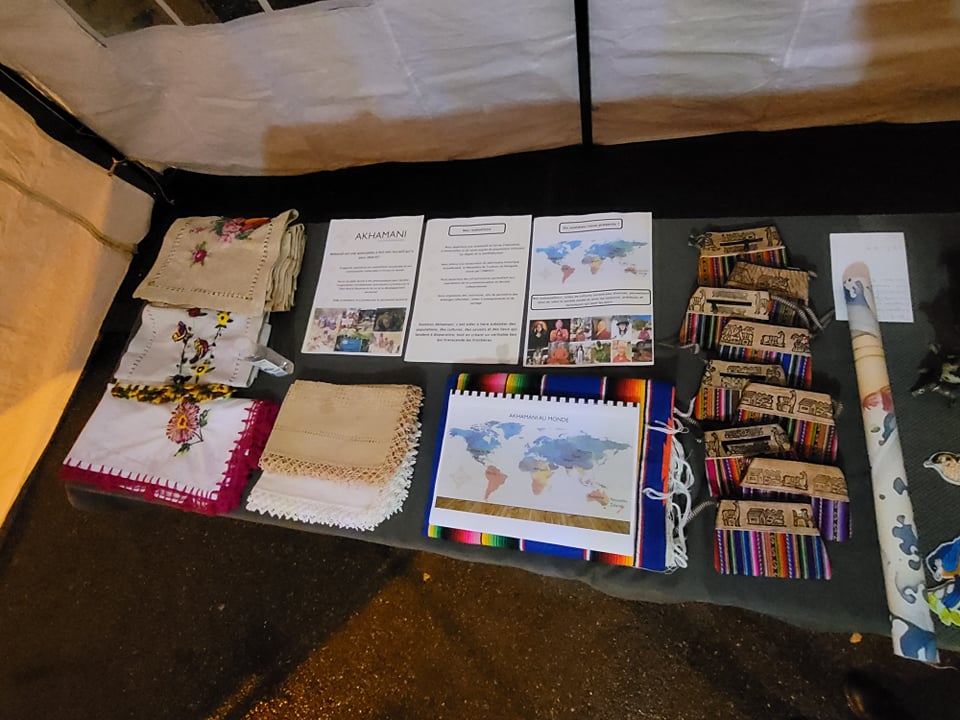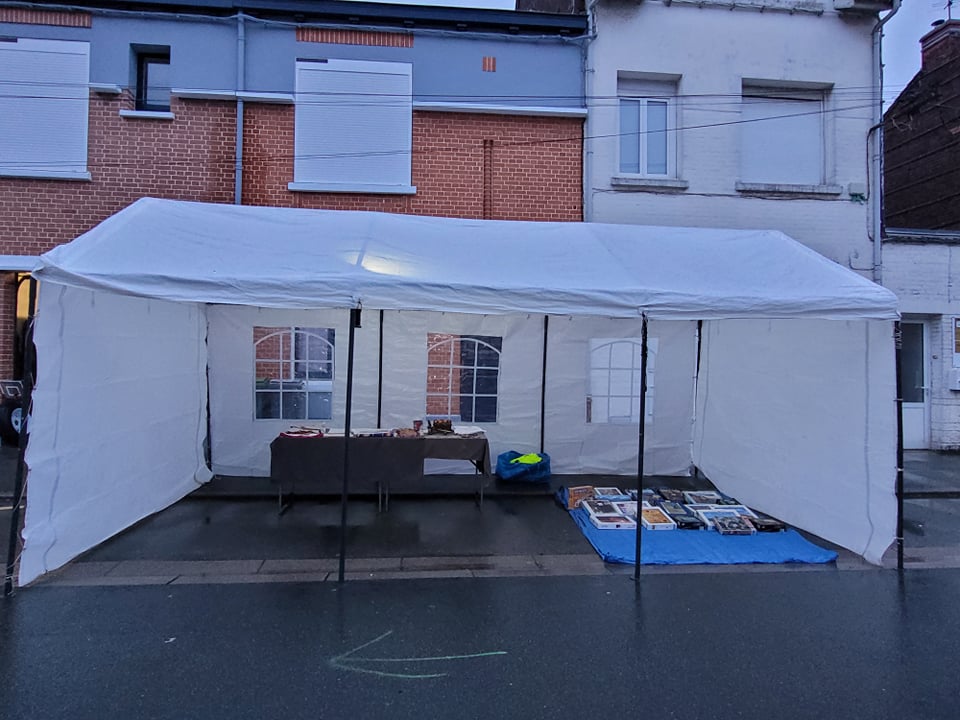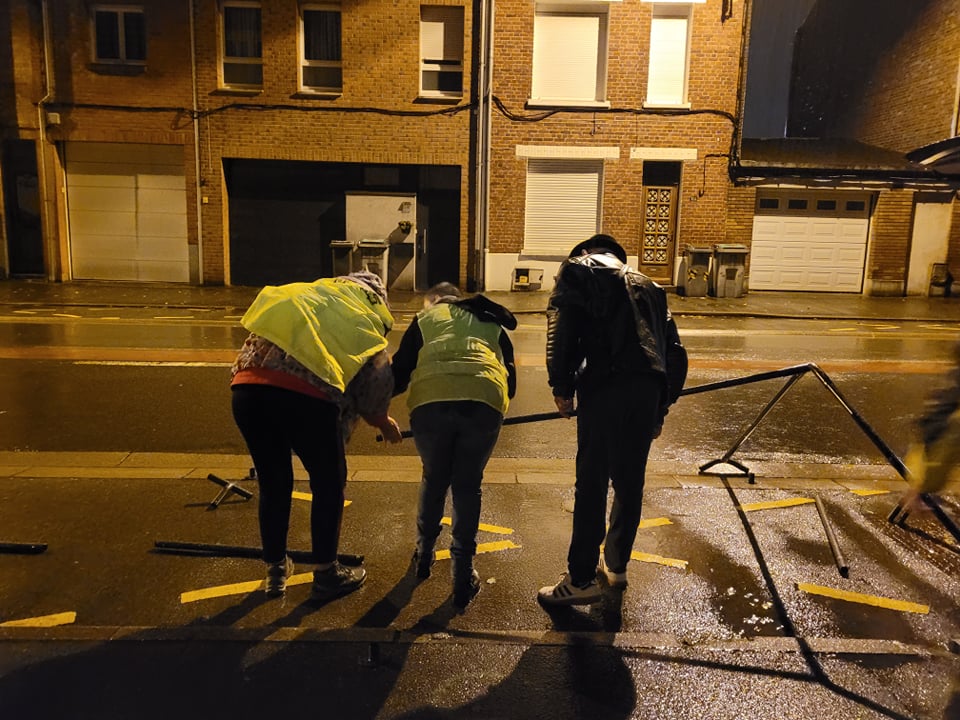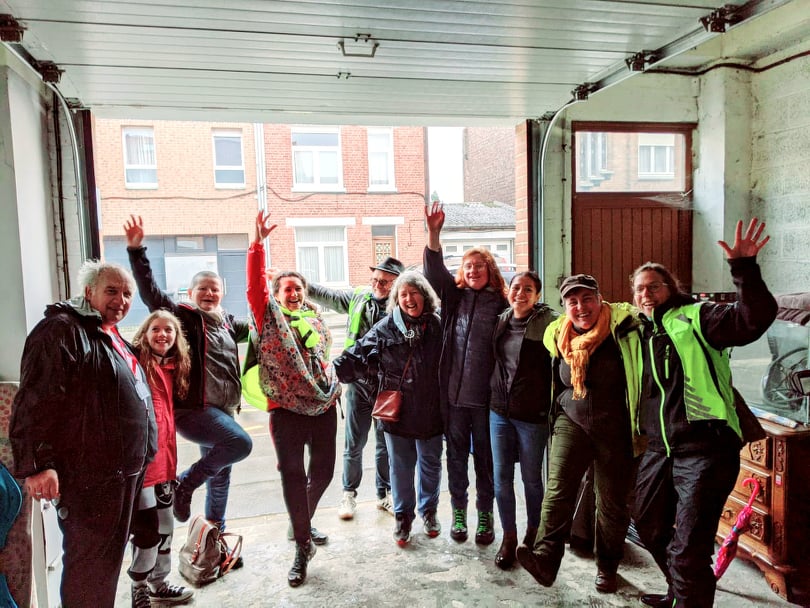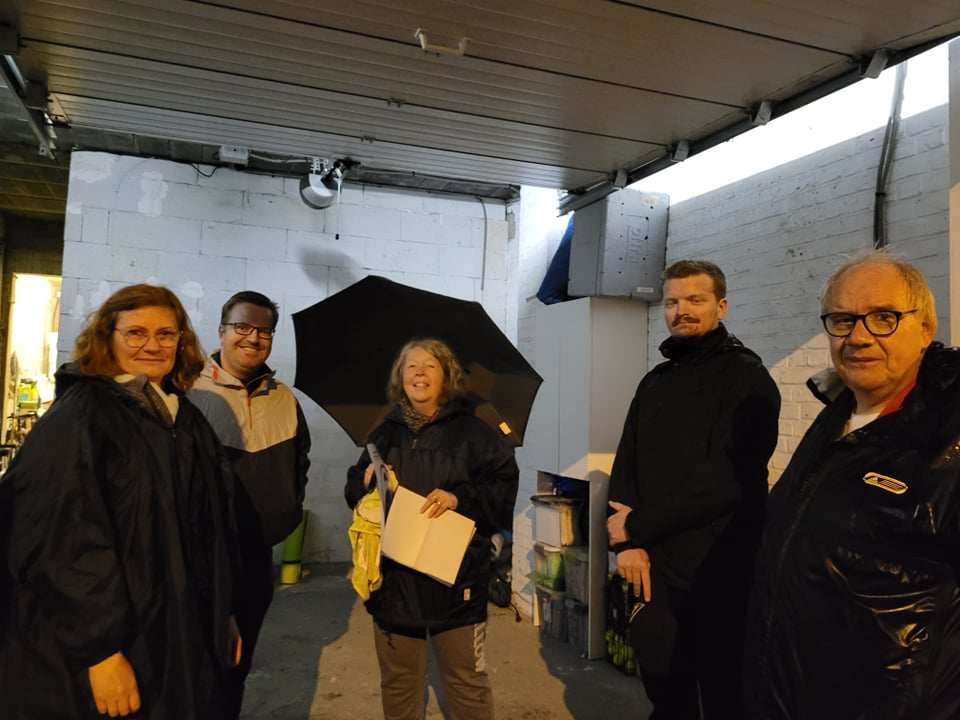 Ateliers et Retraites Passés Facilités par Akhamani
Feminine Reconnection Workshop
Many thanks to Ehekatl Cipactli, Fire medicine woman from the Teocalli house in Mexico, for offering European women a feminine reconnection; An event facilitated by Akhamani at Anahata Zen in Lomme. Thank you to all the participants for their trust, good humor and kindness.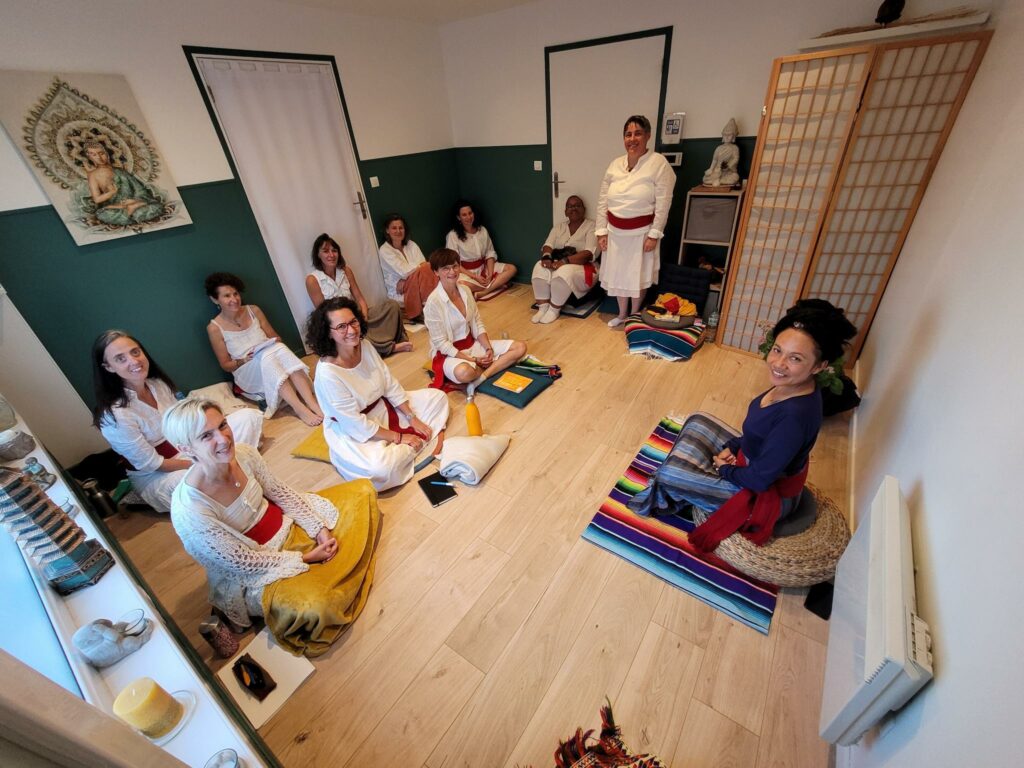 White Tara Initiation Retreat
Amidst the beauty of the Swiss Alps, our practitioners were introduced into the Buddhist Philosophy and Meditation. During one week of retreat, we received the Empowerment and Practice of the White Tara from Ven. Khenpo Tsultrim Tenzin Rinpoche.
Our excursions brought us to various powerful places in the area. We traveled from the high mountains and glacier lakes down to the deep canyons of the valley. The water element was our constant companion along the way and invited to release and flow, as we faced ourselves to find strength and peace within.
Our deepest gratitude to Ven. Khenpo Tsultrim Tenzin Rinpoche and to all the participants.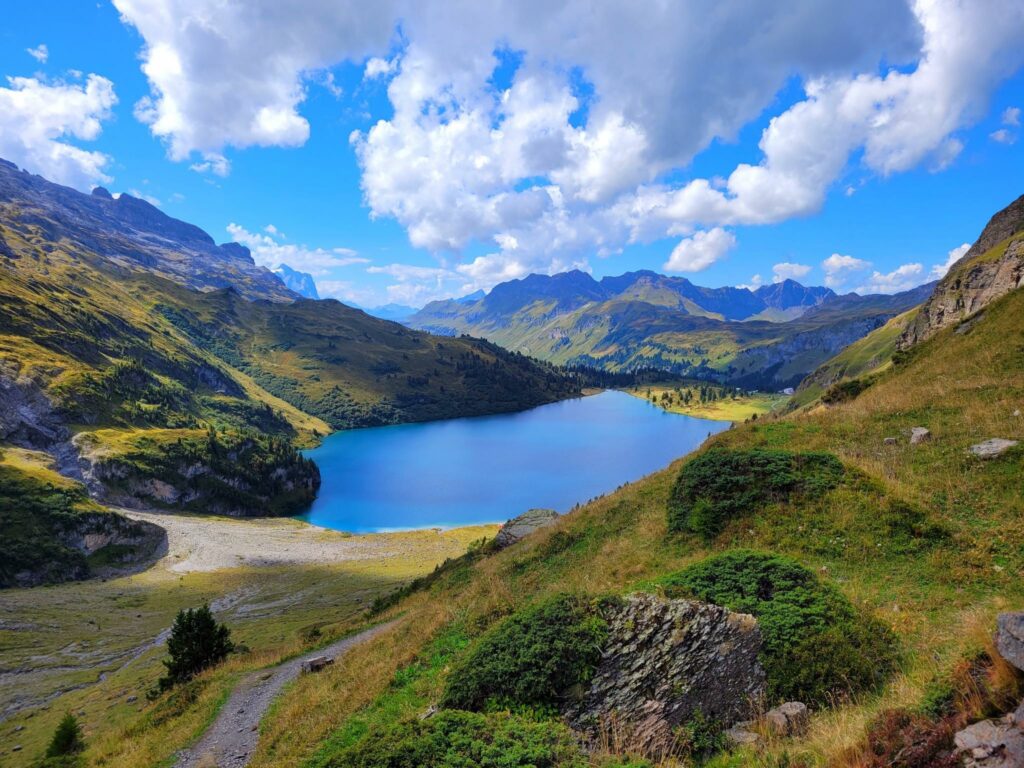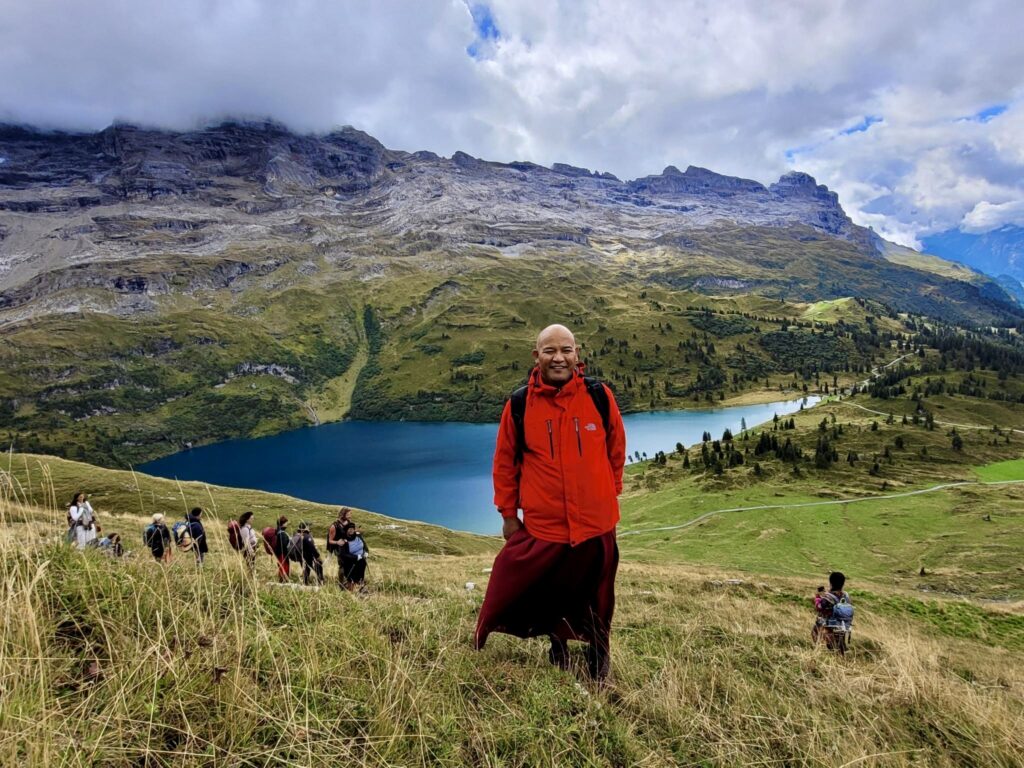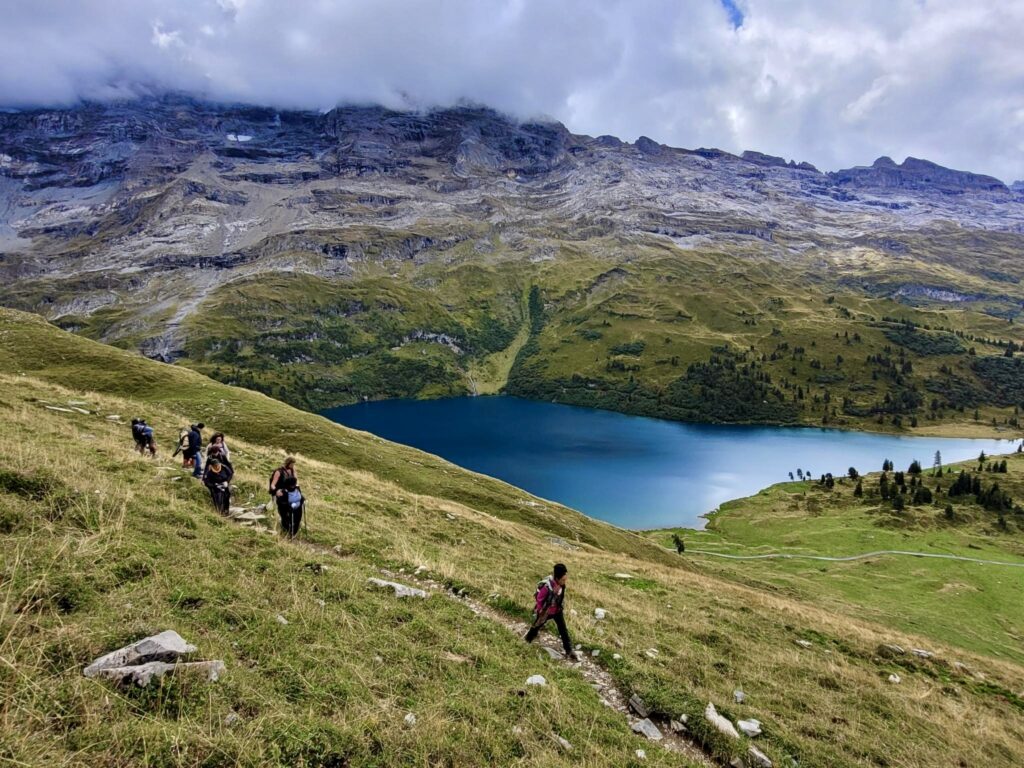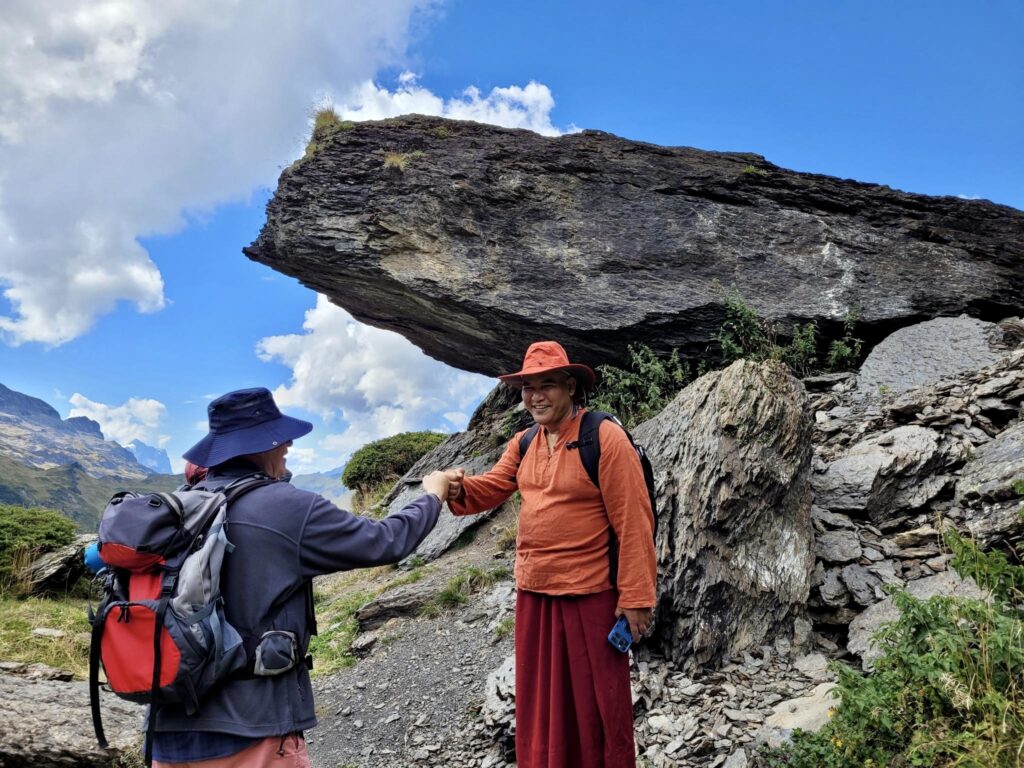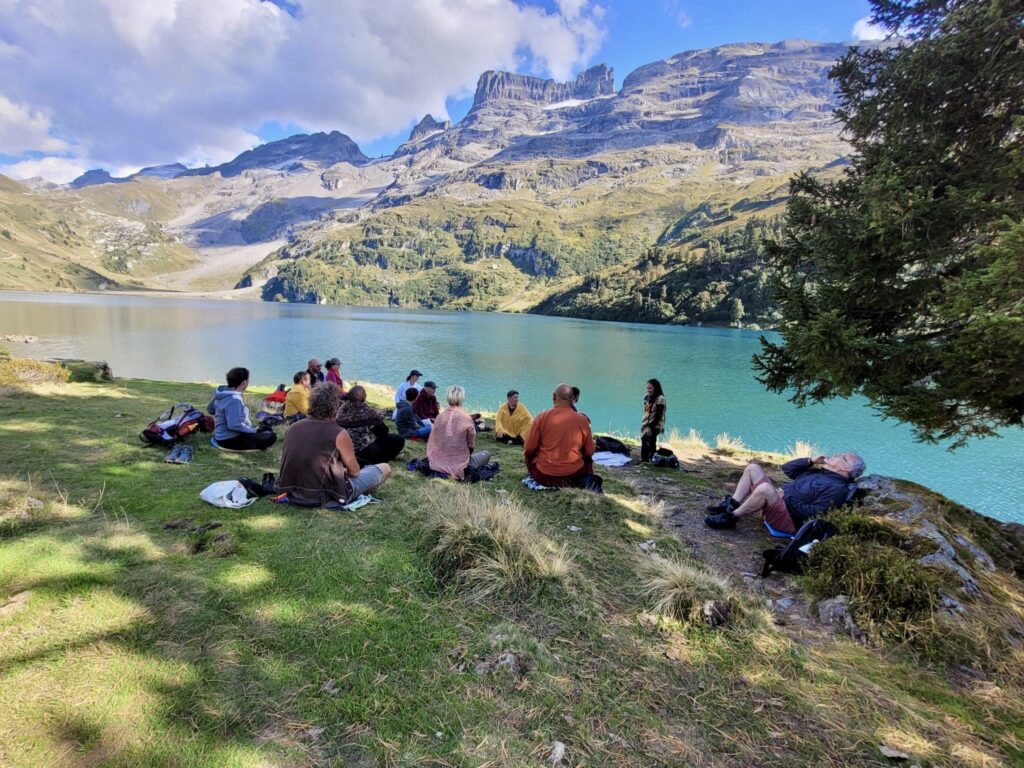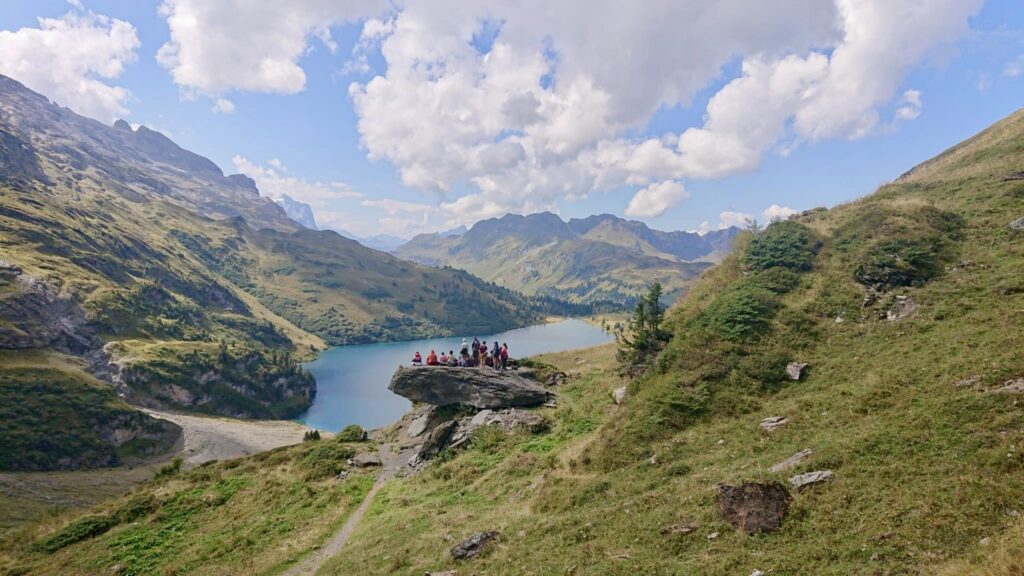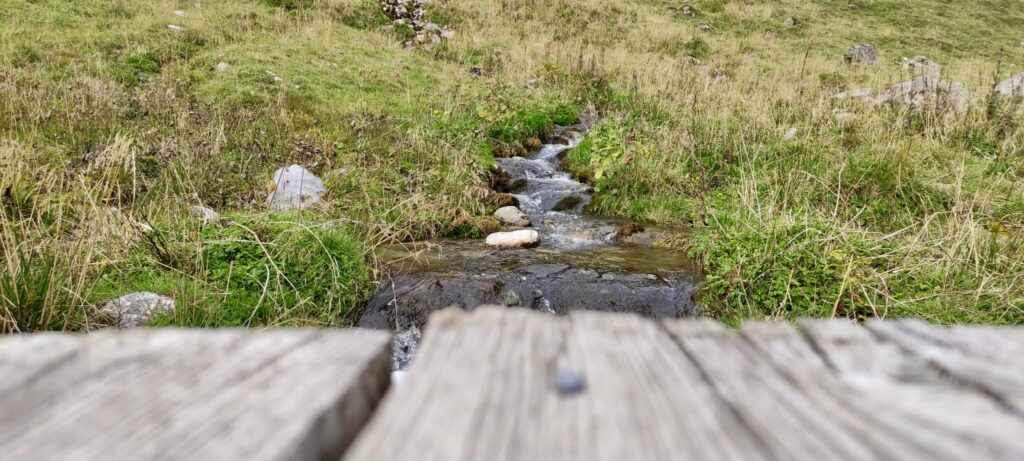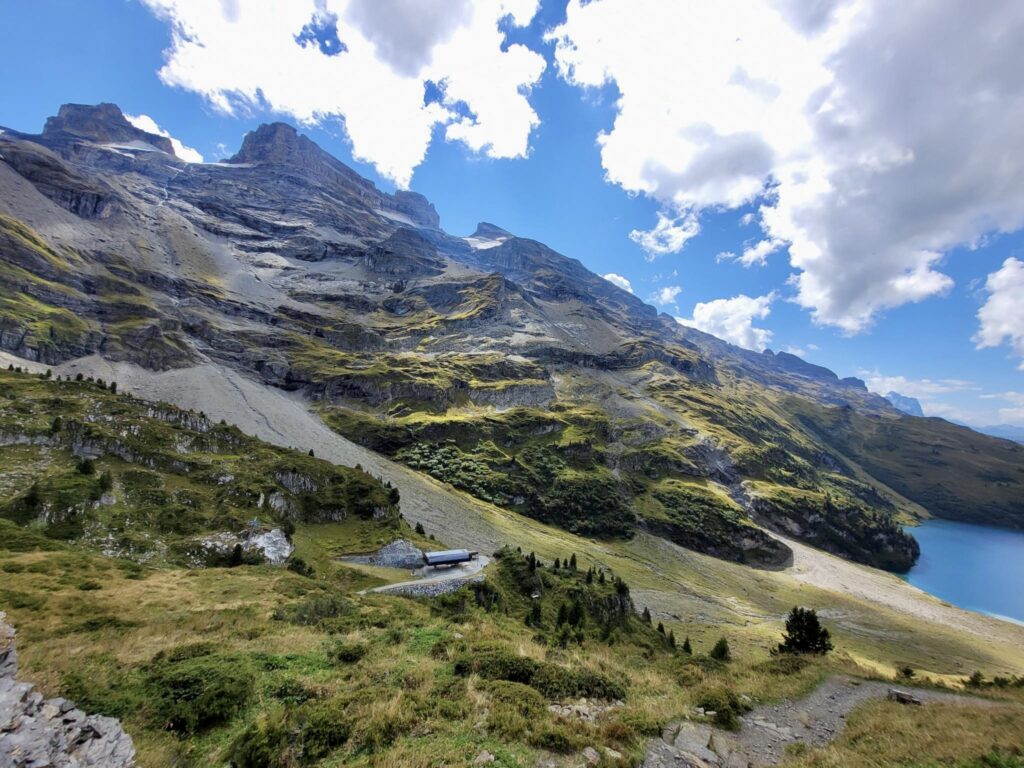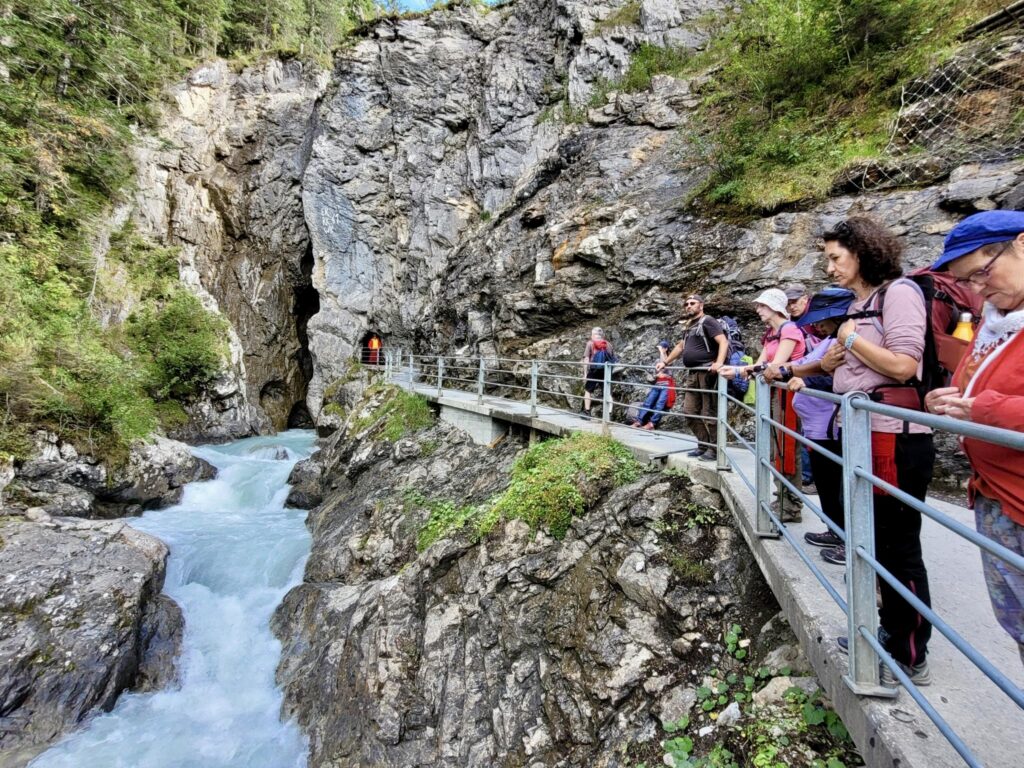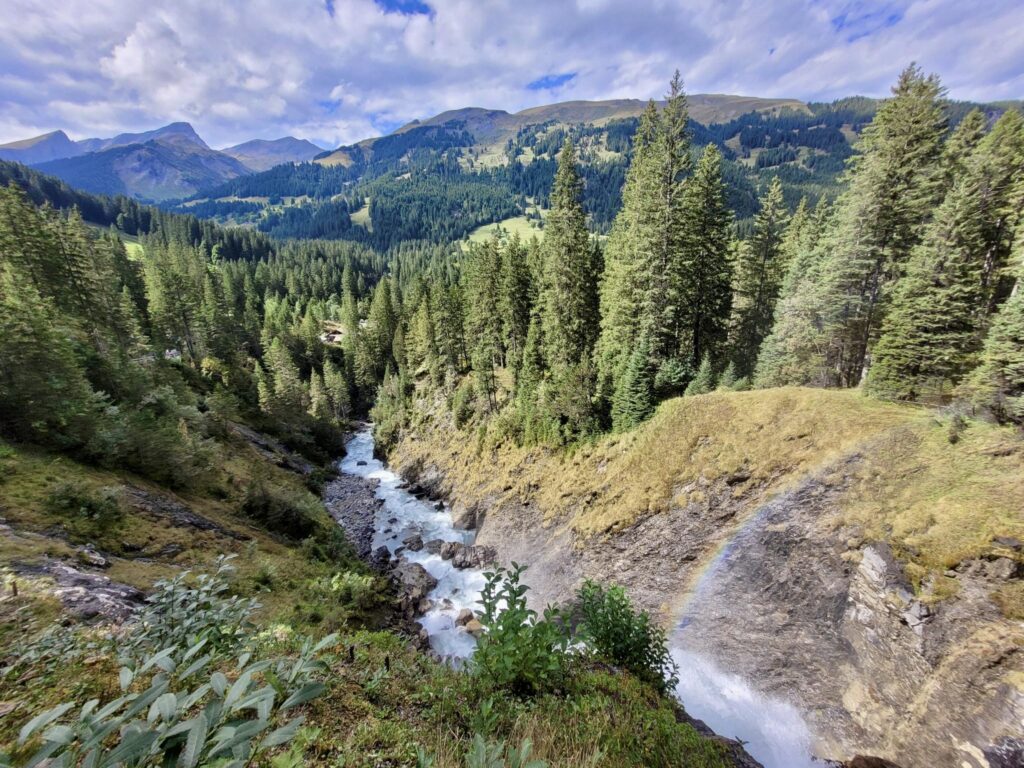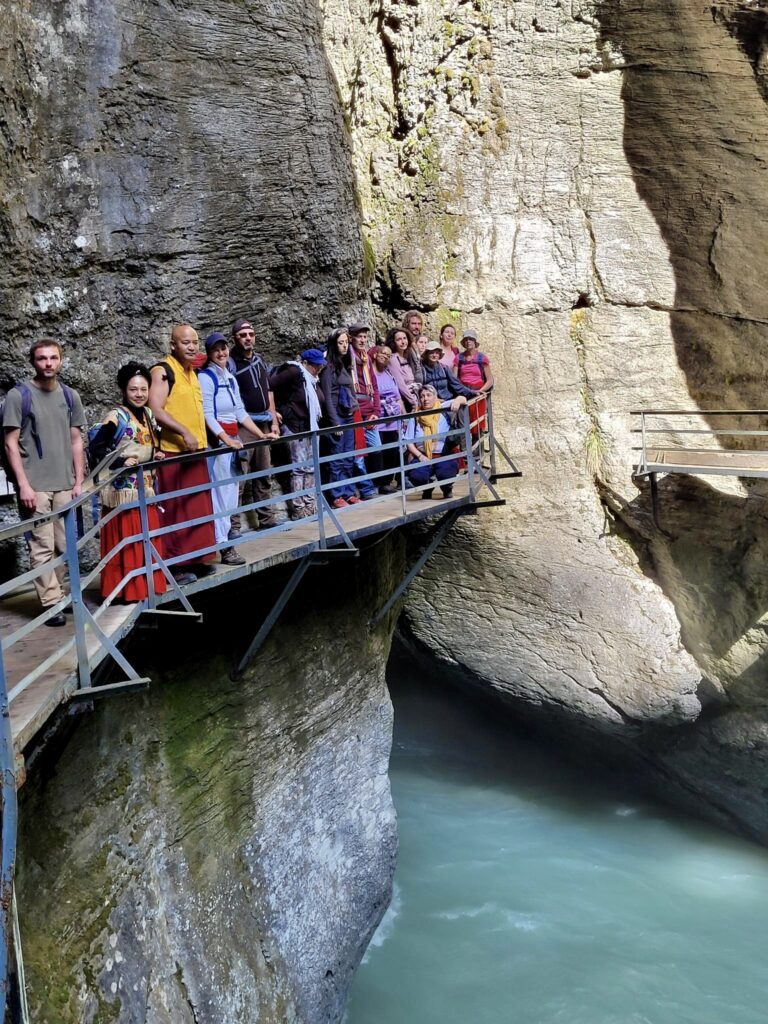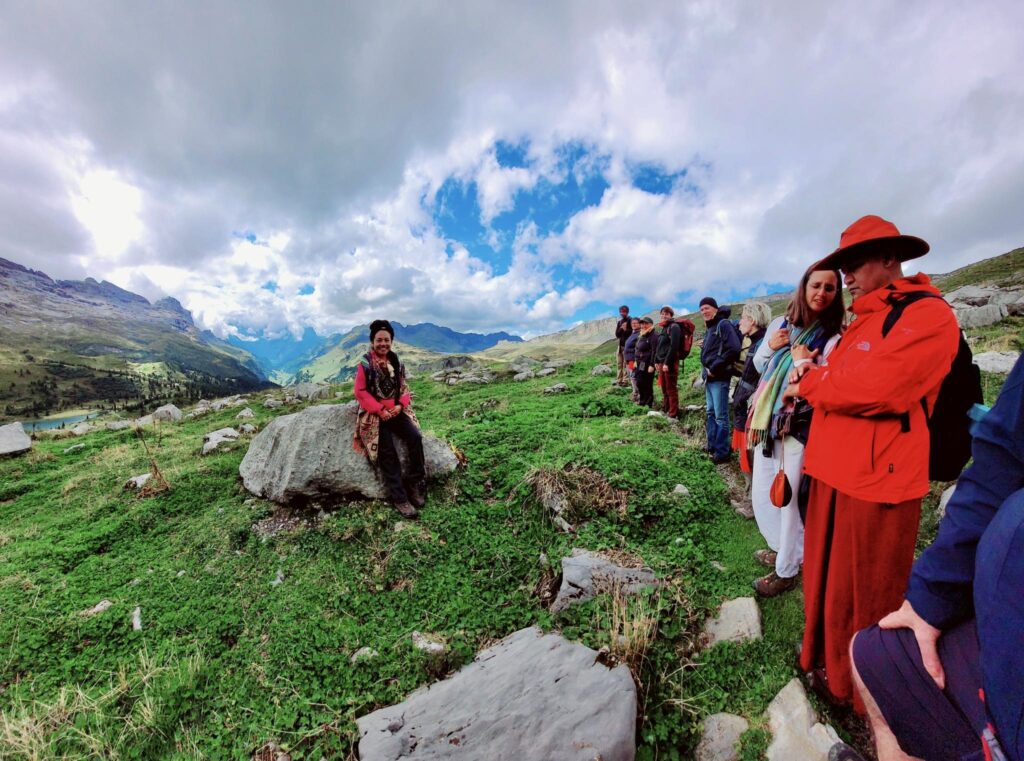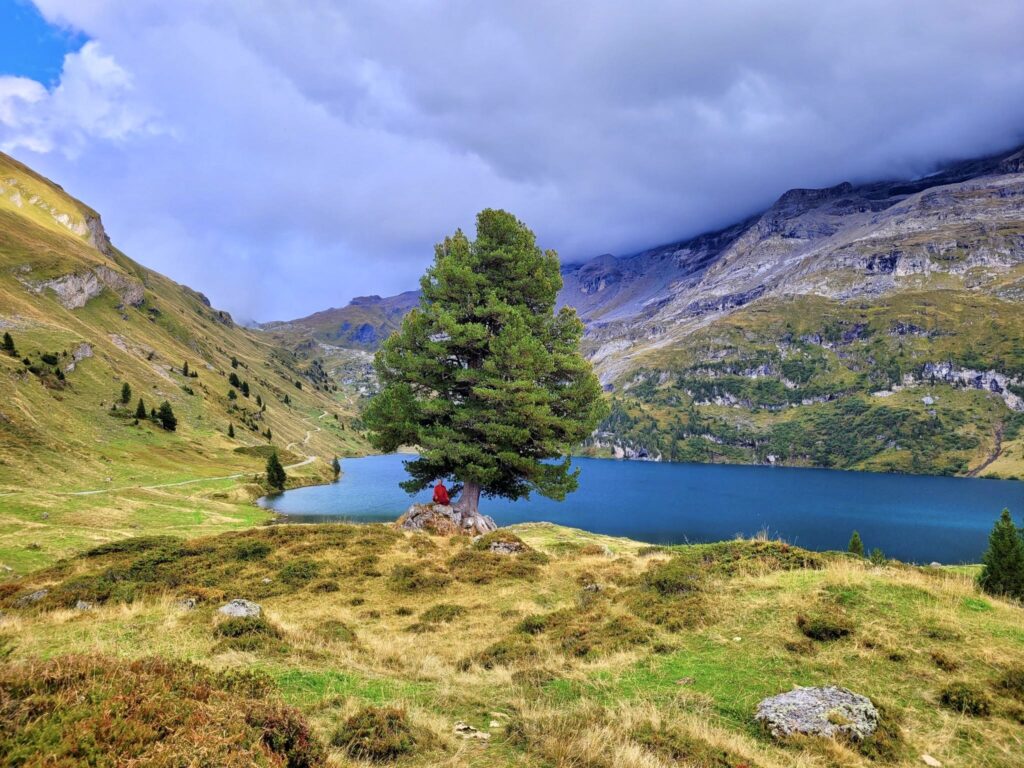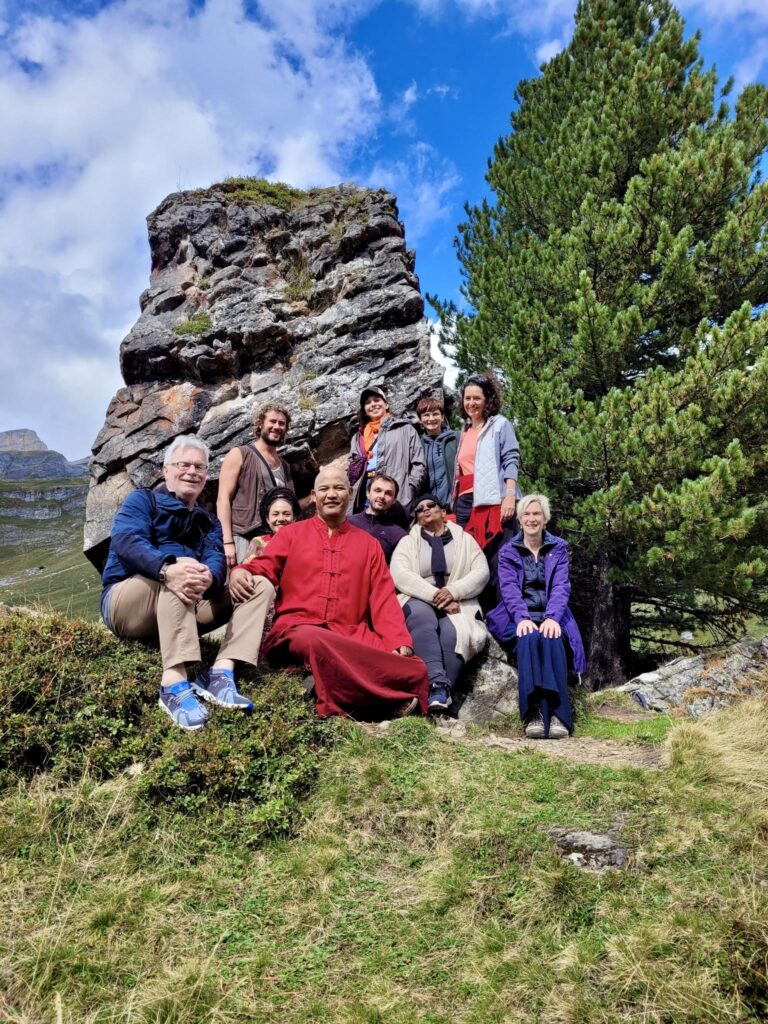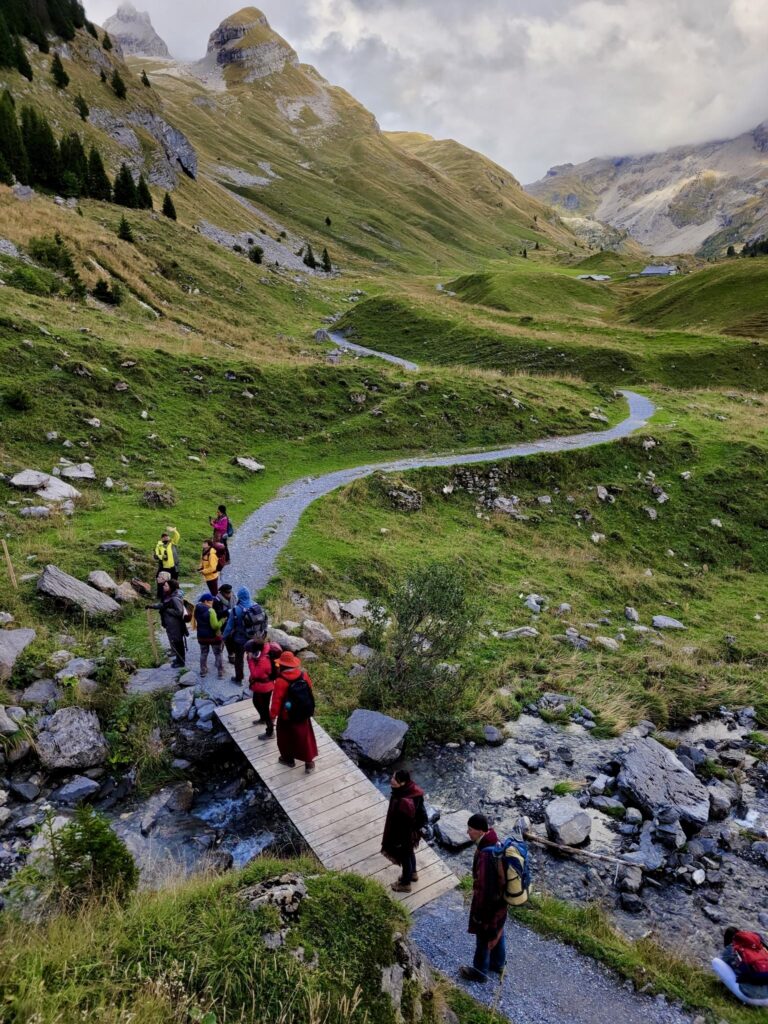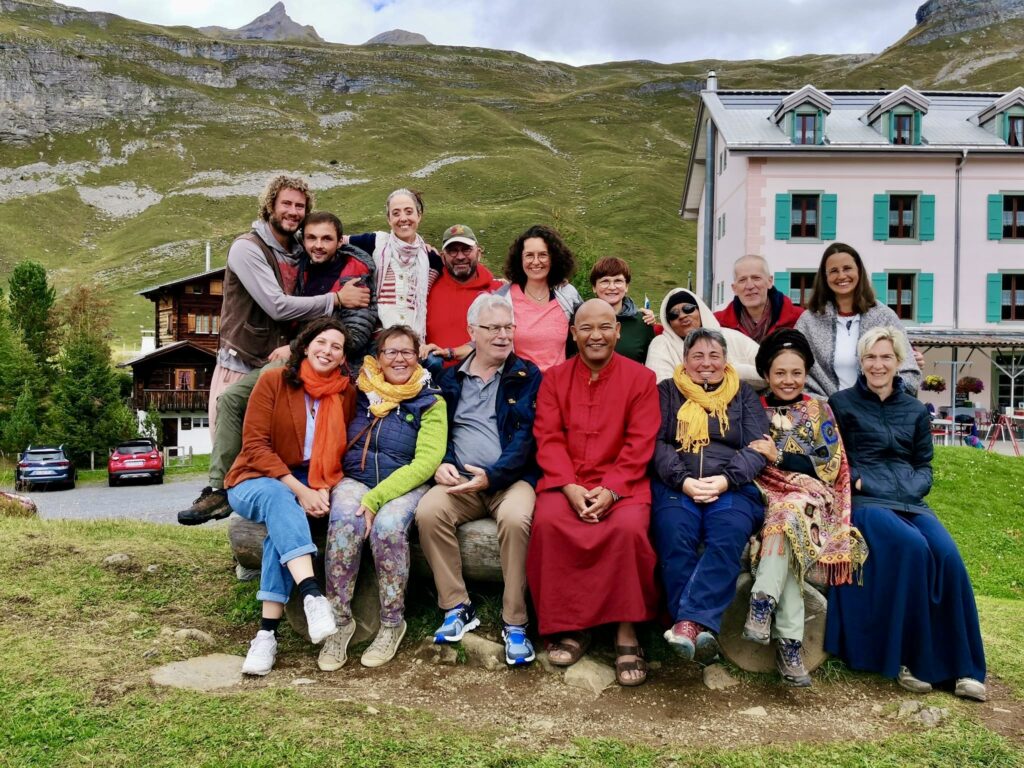 Green Tara Retreat
On the 30th of June 2022, a group of students received the Empowerment, Teachings, and Practice of the Green Tara through Akhamani's ambassador Ven. Khenpo Tsultrim Tenzin Rinpoche. We are grateful for this opportunity to learn, grow and evolve together.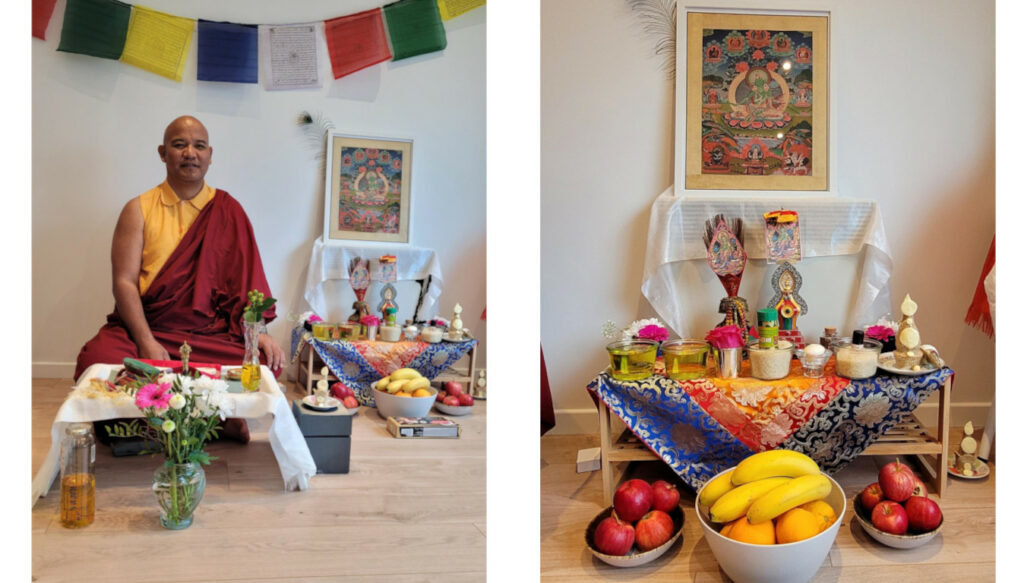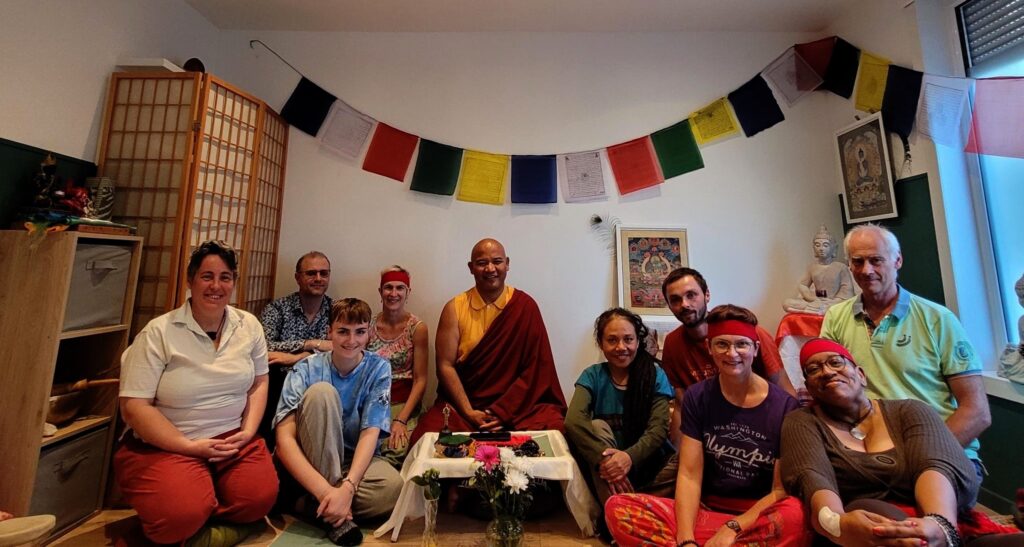 Dzogchen Meditation Introduction Weekend
Deep gratitude to Rinpoche for leading our Akhamani members in an introductory weekend to Dzogchen Meditation teachings and practice. We equally thank Karsang for, once again, sharing her beautiful chants with all of us. We look forward to seeing you both again.
Thank you also to the members who signed up for the gathering and for everyone's continued support to Akhamani's humanitarian efforts.
Thank you Catherine Duluc for opening up the doors to your center 'Anahata Zen' so that Akhamani could make this event possible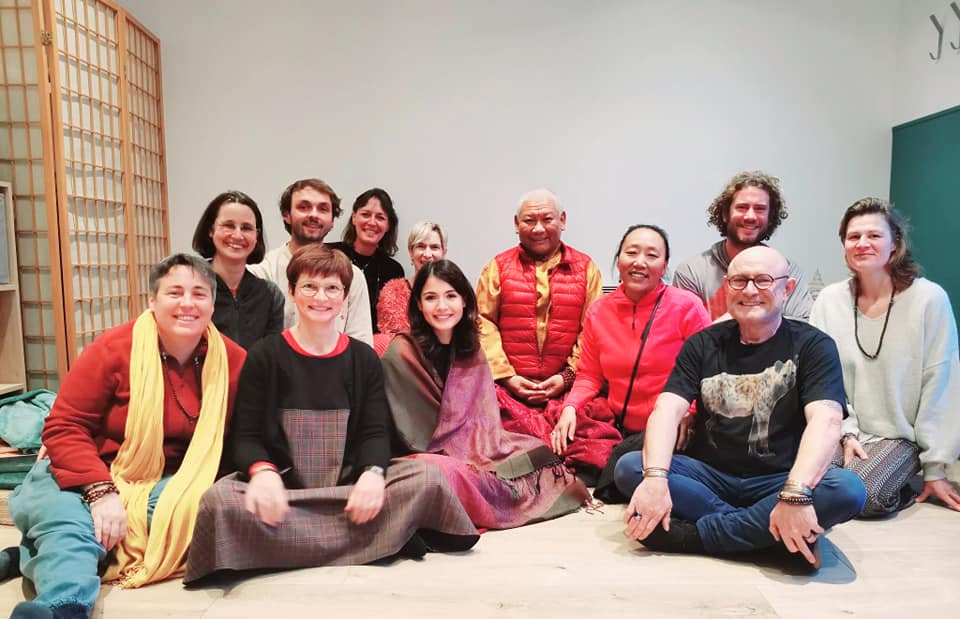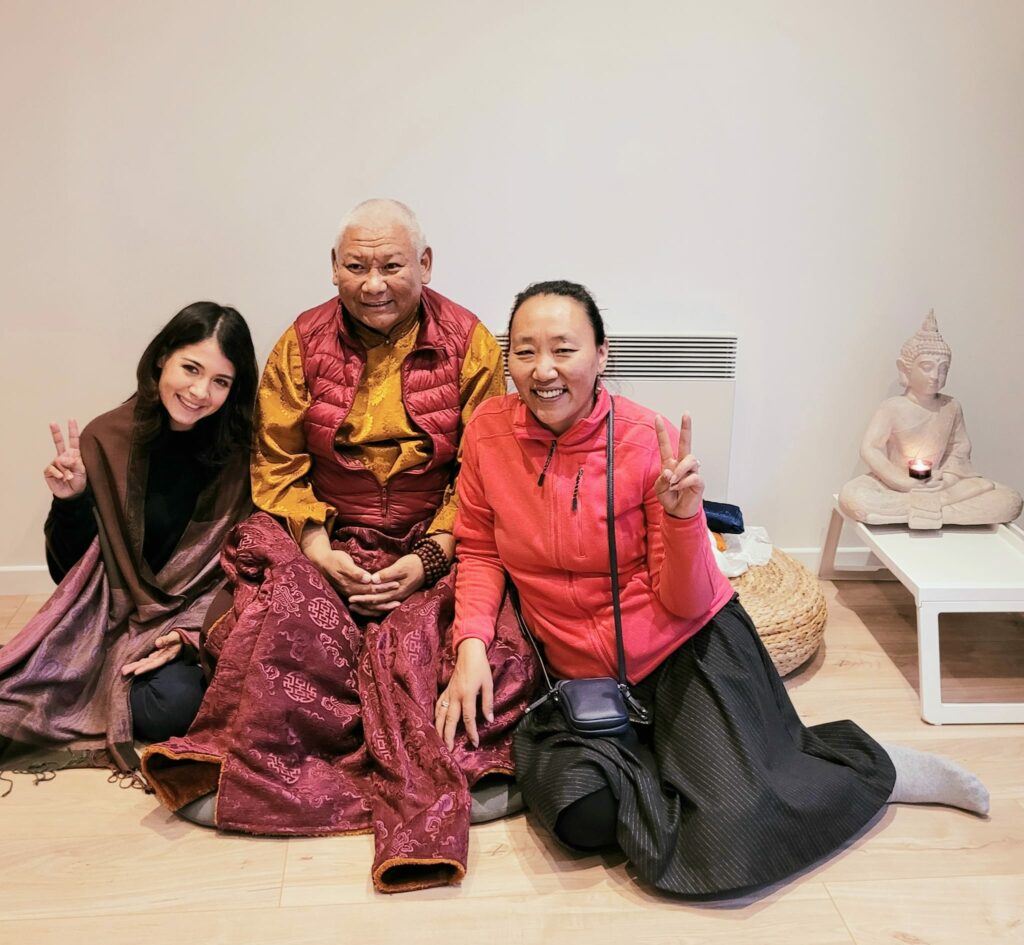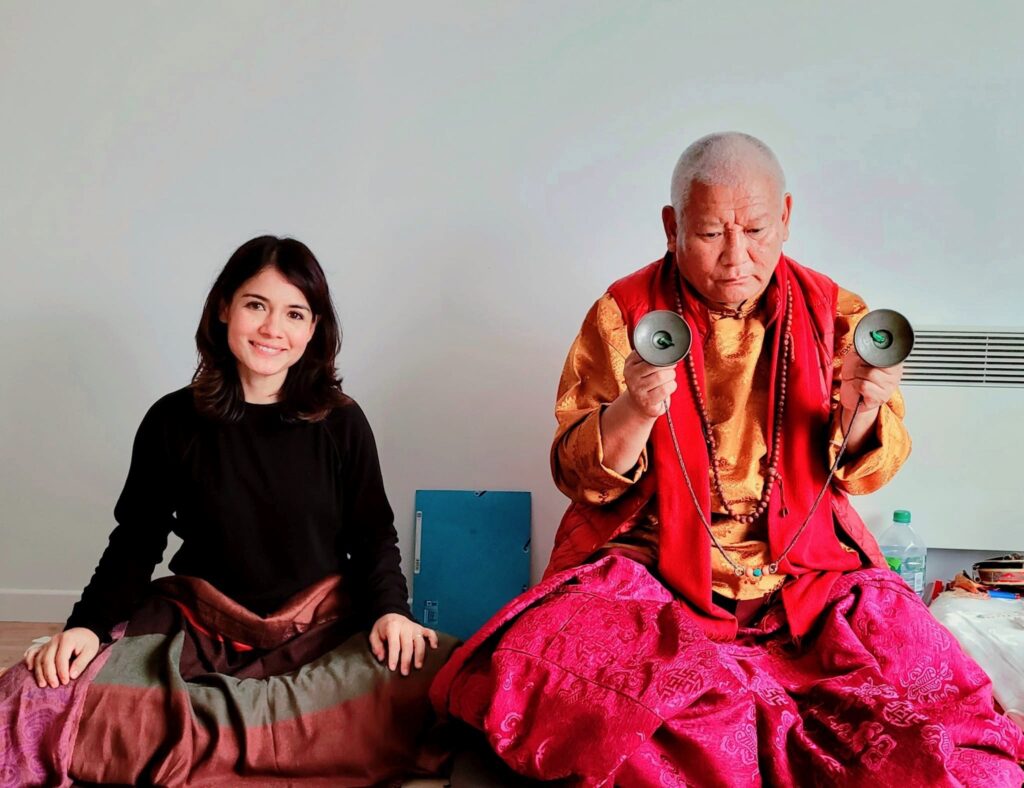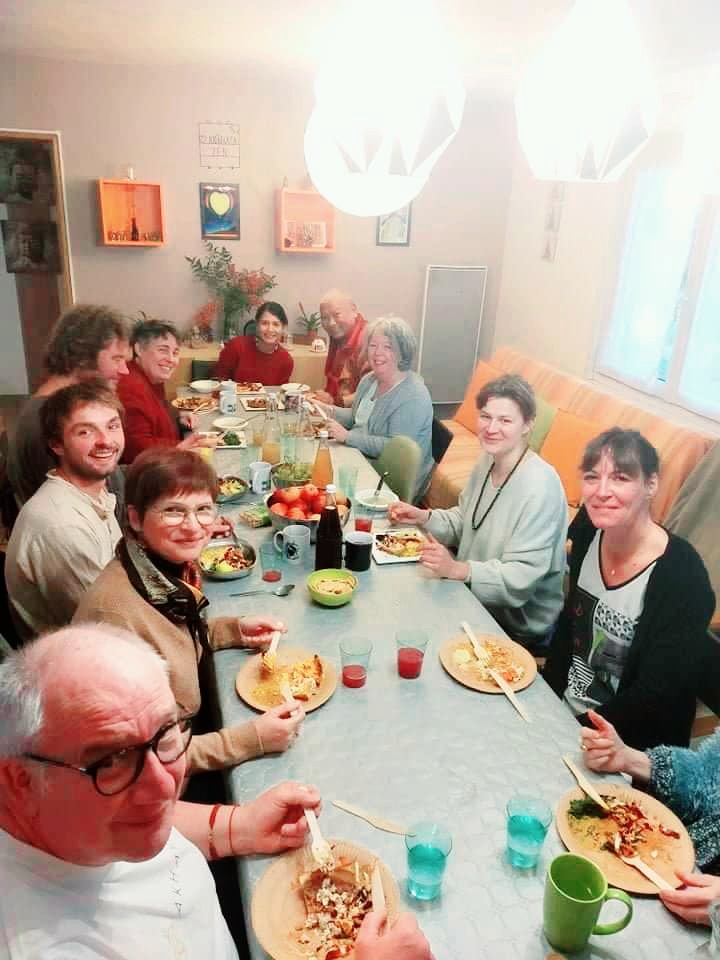 Vajrayana Monlam
« Ce week-end, le Tibetan Meditation Center (centre tibétain de méditation) a organisé deux programmes spéciaux qui ont nécessité le soutien et la générosité de nombreuses personnes. Le samedi, nous avons accueilli le premier Vajrayana Monlam, auquel participaient des représentants - en personne ou par Zoom - des quatre lignées bouddhistes. Et le dimanche, nous avons offert une Liberation Puja pour conférer des bénédictions aux défunts ainsi qu'aux vivants. Nous remercions Akhamani d'avoir été l'un des sponsors de cet événement ». - A Dharma, Khenpo Tsultrim Tenzin Rinpoche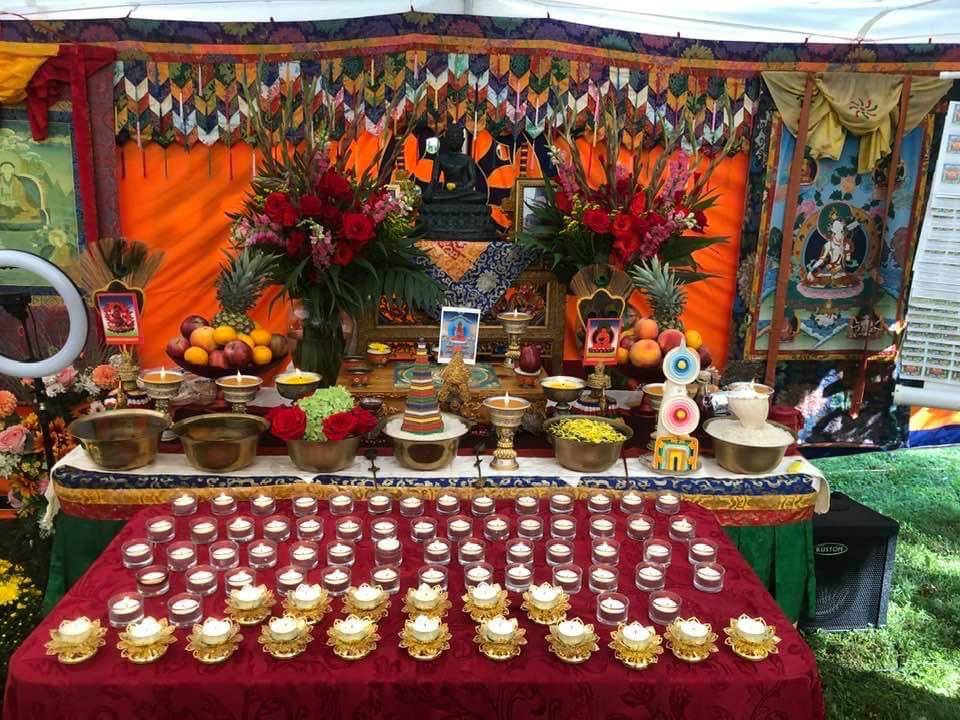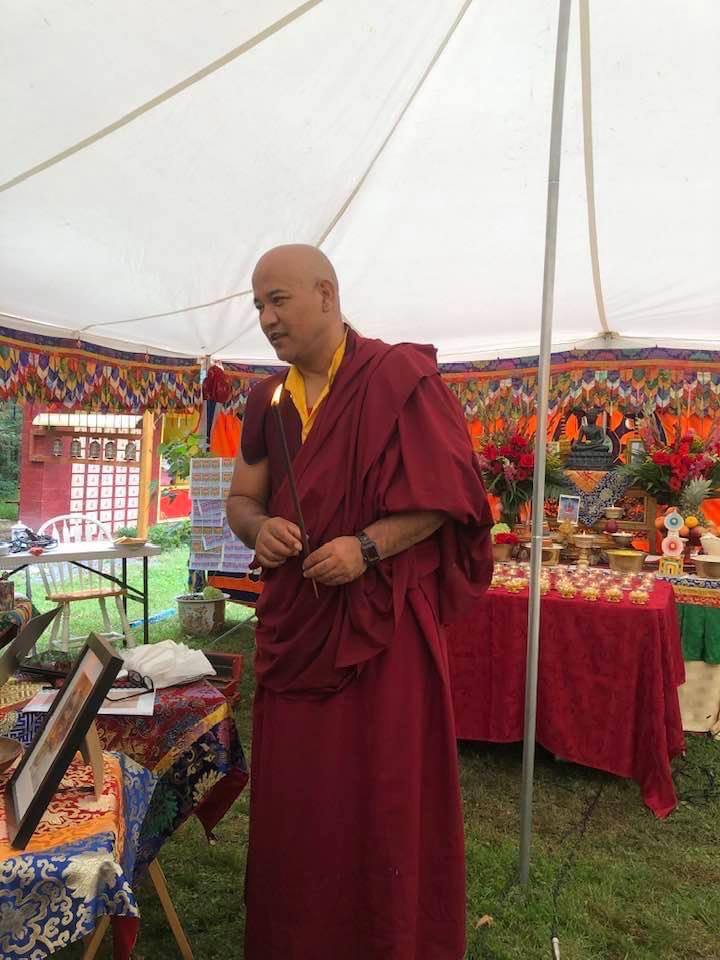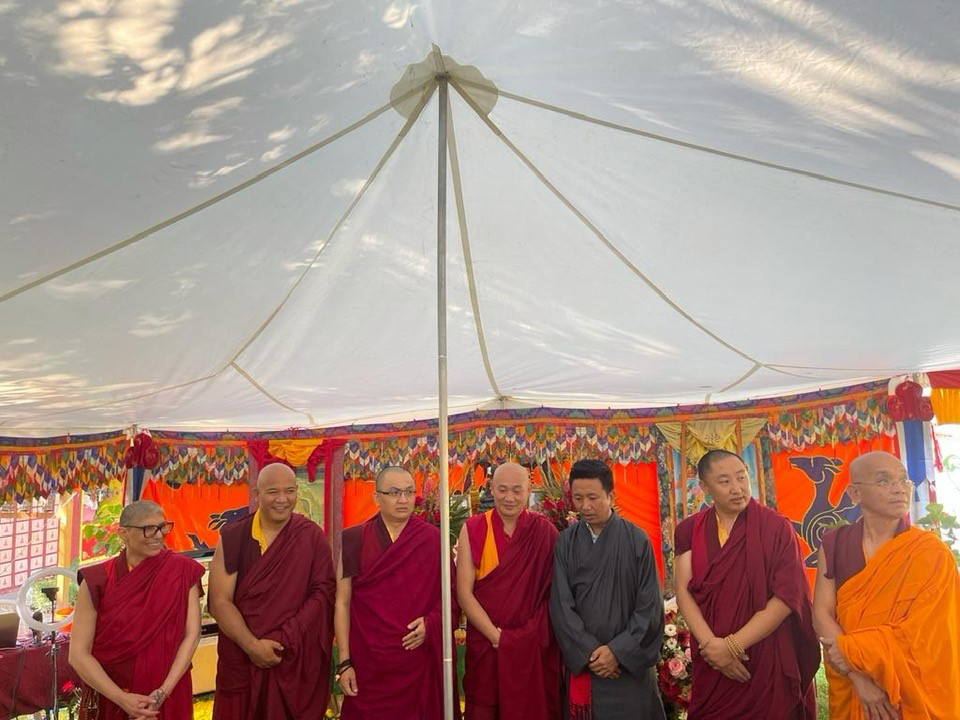 Témoignages
Avec votre aide, les enfants de la Mongolie reçoivent une assistance médicale et de la nourriture. Merci pour votre générosité.


Shaariibuu Sandagaa
"Busia Days for Girls" remercie profondément à tous ceux qui ont aidé à faire la Journée Internationale de l'Hygiène Menstruelle un grande succès.

Lorna Wanyama
Grâce à vos dons, je continue à restaurer le monastère de Tövkhön en Mongolie. Merci de nous aider à préserver ce site sacré.

Shagdarsuren Baynjargal
Vos dons nous aident à créer un changement social dans nos communautés autochtones en offrant des programmes culturels qui permettent à nos jeunes de surmonter l'adversité et à envisager un meilleur avenir.

Lynette Two Bulls
Nos Événements À Venir

Dons
You can be of direct assistance to ancestral communities and vulnerable populations around the world by making a donation. All donations are considered charitable tax deductions in all of the European countries, the USA, and other parts of the World.
Quand vous soutenez Akhamani, vous contribuez à aider des populations, des cultures, des savoirs et des lieux qui tendent à disparaître, et vous créez un véritable lien qui transcende les frontières.
Please enter the amount of your donation below and leave us a note to inform us what project your donation is for. We thank you for your contribution and support!
Faire un Don
Faire un Don

Pour savoir plus sur ce que nous faisons avec votre aide, visitez À-propos, Événements, et Les Projets pages.
Inscriptions
Avez-vous déjà un parrainage de membre et êtes-vous intéressé à rejoindre notre association afin que vous puissiez avoir un accès prioritaire à ces événements ?